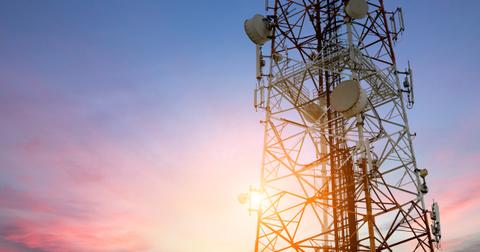 Dish Stock Is Up 14% Since Its Univision Deal
By Ruchi Gupta

Updated
On March 26, 2019, Dish Network (DISH) and Univision Communications reached an agreement to end one of the longest programming standoffs involving Dish in recent times. The deal paved the way for Dish to restore Univision networks and stations after nine months of blackout. Dish stock has gained 14% since the Univision deal.
Here are three other important updates for Dish investors.
Article continues below advertisement
Dish settled with Univision but remains in programming disputes with AT&T and Altitude
Univision is only one of the pay-TV content providers Dish has had disagreements with over programming contracts. As the traditional pay-TV market shrinks amid cord cutting, Dish has resisted attempts by pay-TV content providers to hike programming fees. Dish's resistance has resulted in several disputes between it and content providers.
Currently, there's a standoff between Dish and pay-TV content providers AT&T (T) and Altitude Sports. It's been more than a year since AT&T's HBO networks went dark on both Dish's satellite platform and Sling TV. Dish and AT&T have been unable to agree on the fee Dish should pay for broadcasting HBO content. Altitude Sports has also been dark on both Dish satellite and Sling TV for months.
Dish looks beyond pay-TV market for survival
Dish's response to a shrinking pay-TV market goes beyond resisting programming fee hikes. The company is also looking to diversify its business outside the struggling pay-TV market. In its business-diversification quest, Dish has set its sights on the wireless market.
A few months after settling the pay-TV programming dispute with Univision, Dish cut a deal with T-Mobile (TMUS) and Sprint (S) that could jump-start its wireless venture. As part of the deal, Dish will purchase wireless assets that T-Mobile and Sprint agreed to divest. However, the closing of the T-Mobile–Sprint merger has been delayed by a state-led antitrust case. The trial started on December 9 and is expected to wrap up this week. Dish chair Charlie Ergen testified in the trial and put forth a powerful defense for the T-Mobile–Sprint deal.
Univision now a buyout target
While Dish stock has jumped in the nine months since the Univision deal, Univision itself has become a buyout target. Several companies have lined up to acquire Univision, the Wall Street Journal reports. Univision reported revenue of $681.4 million in the third quarter, which increased 8.5% year-over-year. It made a profit of $77.4 million in the quarter.