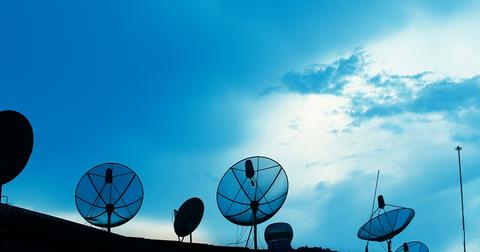 Dish Hikes Sling TV Price as Sony's PlayStation Vue Exits Scene
By Ruchi Gupta

Updated
Dish Network's (DISH) Internet television service, Sling TV, more than offset weakness in Dish's satellite pay-TV business in the third quarter, resulting in surprise subscriber growth. In the shrinking traditional pay-TV market, Sling has proven to be an important subscriber growth engine for Dish. Sling finished the third quarter with 2.7 million subscribers, up from 2.4 million subscribers at the start of the year.
Rival service AT&T Now (T) finished the third quarter with 1.1 million subscribers, down from 1.6 million subscribers at the start of the year. AT&T Now was called DIRECTV Now until it rebranded this past summer.
Article continues below advertisement
Sling TV, Dish's growth engine, flexes its muscles
In what is likely to test its competitive strength in the crowded live television streaming market, Sling has hiked prices of its plans by $5, starting this month. As a result, Sling's cheapest plan now costs $30 per month. At Sling's debut in 2015, its cheapest plan cost $20 per month.
Sling TV president Warren Schlichting explained the price hike was a response to high programming costs. Dish has been disputing programming fees with its content providers recently. These disputes have resulted in certain channels going dark on Dish and Sling platforms as Dish fights to contain programming costs. Alongside the price hike, Sling has beefed up its programming with more channels, including Fox News.
Disney's Hulu hikes live television prices
Dish's Sling isn't the only live television streaming service adjusting prices in the face of mounting programming costs. This month, Walt Disney's (DIS) Hulu hiked the price of its Hulu + Live TV service by $10, to $54.99 per month. Hulu also boosted the price of its live television service after adding more channels.
Disney more than doubled its stake in Hulu to 60% following its purchase of 21st Century Fox assets. It then tightened its grip on the business following a series of transactions involving AT&T and Comcast (CMCSA).
Sony's PlayStation Vue shutting down after price hike
Sony's PlayStation Vue, a rival to Dish's Sling and Disney's Hulu, is set to shut down next month because of growing programming costs. PlayStation Vue's shutdown was preceded by a price hike in an apparently failed attempt to cope with the programming costs. Like Dish did with Sling, Sony raised PlayStation Vue's price by $5.