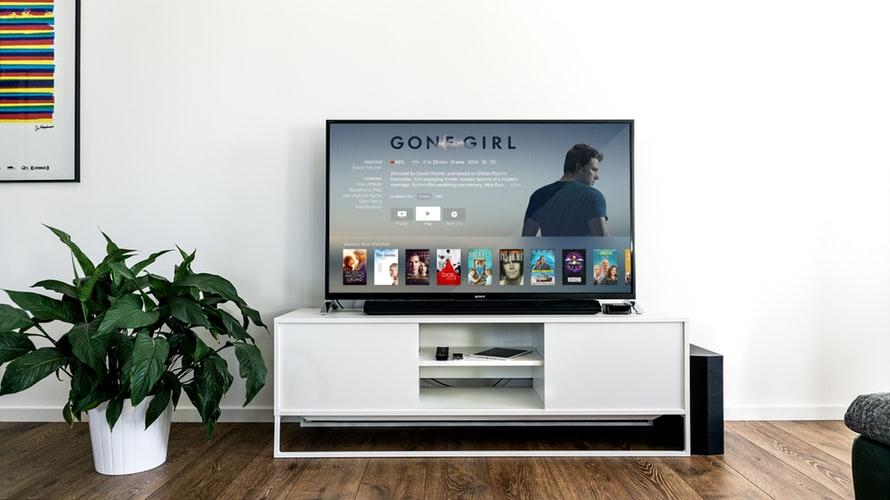 Despite Netflix's Hook-Up Potential, Citi Cuts Price Target
By Namrata Sen Chanda

Nov. 20 2020, Updated 3:08 p.m. ET
Partnerships have done wonders for Netflix (NFLX). In addition to having deals with Apple TV and Roku (ROKU), the streaming giant has partnered with pay-TV providers.
Research by Ampere Analysis shows that the streaming platform is available in over 300 million pay-TV households globally, reports Deadline. According to Ampere, Netflix has joined forces with more than 100 pay-TV providers. And it has signed more than 15 agreements with leading international pay-TV operators this year. In 2018, Netflix's reach extended to nearly 75% of pay-TV subscribers in Western Europe, and 86% in North America. In the Middle East and North Africa, Netflix was available to 25% of pay-TV viewers.
Article continues below advertisement
Top pay-TV operators that have deals with Netflix include Sky TV and France's CanalPlus. In Spain, Netflix is now the second-largest pay-TV platform. According to Advanced Television, the streaming giant has achieved huge pay-TV penetration over the last four years in Spain. It has surpassed Vodafone's, Euskaltel's, and Orange's subscriber count combined. At present, Netflix has nearly 3 million subscribers in Spain.
Ampere reported that more than half of the world has access to Netflix. However, Netflix has yet to gain a pay-TV foothold in Central and Western Europe, the Asia-Pacific region, and Central and South America. As MediaPost notes, there are around 400 million digital TV subscriptions and 40 million Netflix subscribers around the world (excluding China), meaning Netflix's penetration rate is merely 10%.
Article continues below advertisement
Pay-TV partnerships crucial for Netflix growth
Streaming platforms' availability across devices is a critical factor in their growth. Apple TV+ has access to more than 1 billion iOS devices, giving it a massive competitive edge. Netflix had 158 million subscribers as of September. But as its reach extends to more than 300 million households globally, it has immense potential. If Netflix ramps up its efforts, it could grow its subscriber base significantly. Therefore, the company is looking at more deals.
Elinor Clark of Ampere Analysis described such alliances as a win-win situation. Fierce Video reports, "Clark also said that these partnerships can be lucrative for pay TV operators, providing them with an additional revenue stream when there may be downward pressure on their average revenue per user (ARPU) and, in some markets, cord-cutting." Many feel that streaming services could replace pay-TV services. However, as traditional TV is continually evolving and adding new modes of programming to hook viewers, it may not die out. Especially if pay-TV providers hook up with streaming platforms.
Article continues below advertisement
According to The Hollywood Reporter, Digital TV Research predicts Netflix could have nearly 235.6 million subscribers by 2025, indicating that 80% of the households that have access to Netflix now would subscribe to it within six years. Meanwhile, Digital TV Research estimates that Amazon (AMZN) will have 135.9 million subscribers by 2025 and Disney+ (DIS) will have almost 101.2 million.
Citigroup slashes NFLX price target
MarketWatch reports Citigroup analyst Jazon Bazinet lowered his price target for NFLX stock to $325 from $410 in premarket trading today. The new price target implies a 7% upside from the stock's current price. Citigroup rated NFLX stock as "neutral."
Like Wells Fargo, which downgraded NFLX stock in November, Bazinet is concerned about the company's rising content expenditure, reports MarketWatch. He said, "Our numbers suggest that if content costs rise, Netflix equity could fall 15%. If net add forecasts come down, Netflix equity could fall 5%."
"He expects Netflix to eventually migrate from a low-cost premium channel that complements pay TV to a consumer's 'primary' TV experience," according to MarketWatch. Bazinet wrote "Then, and only then, will Netflix have the pricing power to show the Street that it's both a disruptor and an attractive equity story," reports MarketWatch. He added, "Until then, it's just a disruptor." At the time of this article's writing, NFLX stock had dropped 1.56% following the price target cut news.
This article was revised to clarify that Netflix has a deal with Apple TV, not Apple TV+.