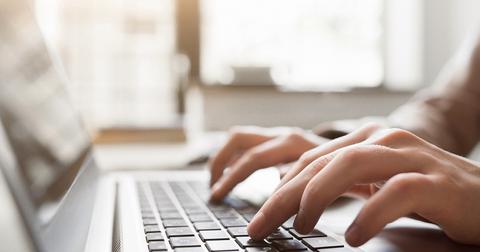 This Crackdown Could Spark More Interest in Facebook Stock
By Ruchi Gupta

Updated
Facebook (FB) stock is one of the best-performing stocks in the FAANG (Facebook, Apple, Amazon, Netflix, and Google) group this year. The stock is up 52% YTD (year-to-date). Only Apple stock has performed better than that, as it has gained more 68% this year. Google (GOOGL), Amazon (AMZN), and Netflix (NFLX) stocks have gained 27%, 16%, and 13% YTD, respectively.
Article continues below advertisement
Facebook stock performed well last month as well
Facebook stock was also one of the top performers last month. The stock jumped 5.2% in November, ranking third in the FAANG group. Netflix and Apple stocks gained 9.5% and 7.4%, respectively. Google and Amazon stock jumped 3.6% and 1.4% in November. Although Facebook stock has already rallied this year, it could still move higher as the company takes actions to spark investor interest in its stock.
Facebook cracking down on ad fraud, which poses a big risk to its most important business
One of the Facebook actions likely to generate more buzz for the stock is cracking down on activities that threaten its core advertising business. On December 5, Facebook sued a Hong Kong company, ILikeAd Media International, for breaching its advertising rules. It also sued the individuals behind ILikeAd.
According to Facebook, ILikeAd engaged in deceptive advertising practices on its platform. For instance, Facebook says ILikeAd applied deceptive tactics to compromise people's accounts to run ads prohibited under Facebook's advertising rules. In the end, Facebook lost money because it had to refund the victims of ILikeAd's alleged deceptive practice.
Article continues below advertisement
Facebook wants to protect the integrity of its advertising business
Facebook knows all too well that ad fraud similar to what ILikeAd engaged in could damage its advertising business and hurt its stock, which explains why the company is cracking down on illicit advertising on its platform. In August, Facebook took two Asian companies to court over ad fraud on its platform.
Facebook views the crackdown on ad fraud as a way to protect the integrity of its platform. Pressure is building on Facebook and Google to ensure advertisers get value for their money, leading to actions that could hurt Facebook. Procter & Gamble (PG), for instance, has threatened to shun platforms that cannot meet its expectations for ad transparency. Therefore, Facebook's crackdown on ad fraud is something shareholders or those eyeing the stock should view positively.