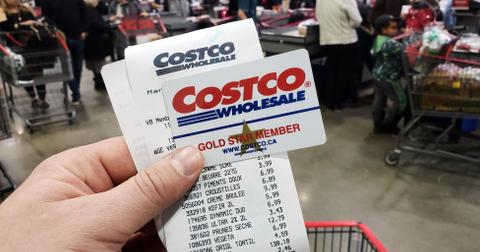 Costco Earnings: Will Slower Growth Hurt COST Stock?
By Amit Singh

Updated
Costco (COST) will likely announce its earnings for the first quarter of fiscal 2020 after the markets close on Thursday. We expect the company's sales and earnings to continue to rise at a healthy pace. However, the growth rate could decelerate on a sequential basis.
Costco has faced a tough YoY (year-over-year) comparison, which could limit the revenue and earnings growth rate in the first quarter.
Notably, Costco's bottom line has increased at a stellar rate over the past several quarters. On average, the EPS has marked 18.7% growth in the previous ten quarters, which is phenomenal. Meanwhile, the top line has grown nearly 10% during the same period.
Article continues below advertisement
Costco's earnings: Analysts' expectations
Analysts expect Costco to post total revenues (including net sales and membership fees) of $37.25 billion. The consensus estimate implies YoY growth of 6.2%. The growth projection reflects sequential deceleration. Costco's top line rose 7% during the last reported quarter.
Overall, analysts expect Costco to post an adjusted EPS of $1.72, which represents 6.8% growth YoY. Improved comparable sales, increased membership fees, and cost control measures could continue to drive the company's bottom line. However, the EPS projection also indicates lower growth on a sequential basis. During the last quarter, Costco's EPS rose 14%.
Costco's preliminary sales data
Recently, Costco announced preliminary net sales data for the first quarter. The company posted net sales (excluding membership fees) of $36.24 billion in the first quarter—up 5.6% YoY. Meanwhile, the company's comps increased 4.3%. By region, the US, Canada, and international locations had comps growth of 4.7%, 2.9%, and 3.2%, respectively.
Excluding the volatility in gasoline prices and foreign exchange rates, Costco's comps rose 5%. The company's US, Canadian, and international comps rose 5.0%, 5.1%, and 4.5%, respectively.
Notably, Target (TGT) posted a 4.5% growth in its comps during the last reported quarter. Walmart (WMT) registered a 3.2% rise in its US comps.
Target and Walmart's comps growth reflects a significant contribution from their e-commerce business. Their e-commerce sales continue to grow at a rapid pace due to expanding digital fulfillment options.
In comparison, Costco's e-commerce sales took a hit in the first quarter. The preliminary data indicate that the company's e-commerce sales rose 5.5% during the first quarter. During the last reported quarter, Costco's e-commerce sales grew 19.8%.
The sharp slowdown in growth is due to a technical issue with the company's website in the US and Canada. The timing shift of Thanksgiving, Black Friday, and Cyber Monday also remained a drag.
Q1 earnings probably won't help the stock 
We think that the sequential slowdown in growth will likely limit the upside in Costco stock. The company is significantly lagging on its e-commerce efforts, which could pose challenges in the coming quarters.
We see Target as a better investment option in the retail space. The stock trades at a lower valuation multiple than Costco and Walmart. Also, Target's digital efforts, focus on merchandising, and same-day fulfillment gives it an edge over Costco.
Costco, Target, and Walmart shares have risen 44.9%, 91.3%, and 28.1%, respectively, on a year-to-date basis as of Monday.