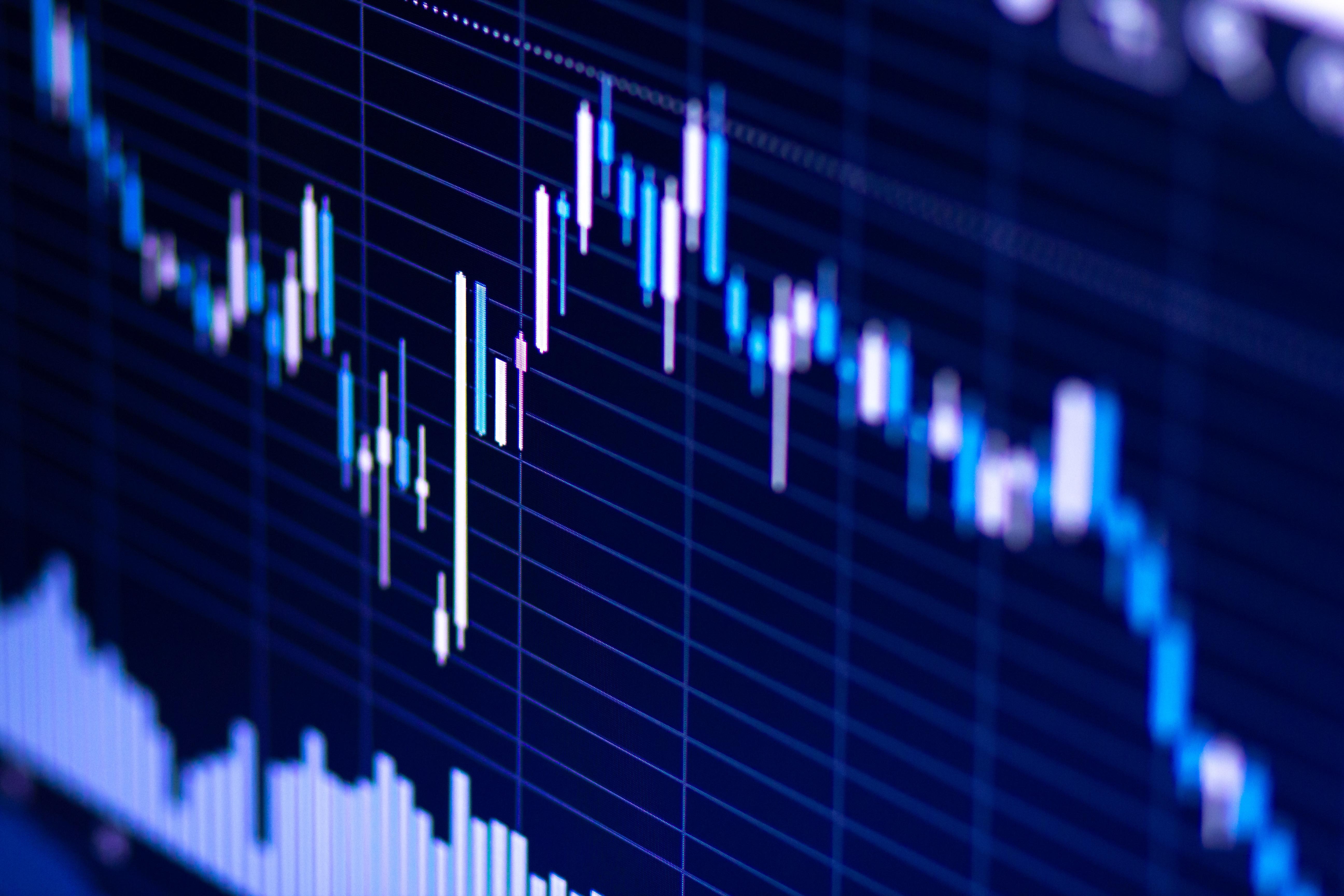 Consumer Stocks: 5 Stragglers of 2019
By Amit Singh

Dec. 23 2019, Published 8:51 a.m. ET
Article continues below advertisement
Five consumer stocks underperforming S&P 500
Moreover, favorable macro trends, including a low unemployment rate, higher consumer spending, and lower interest rates, further boosted the sector's performance.
Despite the positive outlook on the sector, companies like Macy's (M), Kraft Heinz (KHC), Gap (GPS), Altria (MO), and Walgreens Boots Alliance (WBA) are lagging the broader markets by a wide margin.
We believe persisting challenges could continue to limit the recovery in these consumer stocks, at least, in the short-term. We'll focus on why these companies are struggling to hold ground as compared to their peers.
Kraft Heinz stock: The recovery rally is over
Kraft Heinz stock has turned out to be a terrible investment. KHC stock dropped by nearly 45% in 2018. Moreover, the stock is down about 25% YTD (year-to-date). Kraft Heinz has been in the news for the wrong reasons. For instance, a long series of weak financial performances, SEC probe, asset write-downs, and a dividend cut are failing to abate.
In light of weak performances, KHC's second-largest investor, 3G Capital Partners, offloaded a portion of its stake in the company. However, Warren Buffet's Berkshire Hathaway continues to be the largest shareholder in Kraft Heinz.
This consumer stock did show some recovery after it published better-than-expected Q3 earnings. However, we believe the recovery rally is done, and the KHC stock could trade range-bound in the near-term.
We agree with Goldman Sachs' outlook on Kraft Heinz stock. Goldman Sachs downgraded HC stock from "neutral to "sell." The investment bank stated that the recovery in KHC stock following the Q3 result is close to finished.
Article continues below advertisement
Disappointing sales ahead for this consumer stock
We believe Kraft Heinz is likely to disappoint with sales and earnings performance in the fourth quarter. Moreover, analysts' consensus estimates indicate that KHC's top line is unlikely to return to growth until the later part of the next year.  Further, consistent pressure on margins is likely to take a toll on KHC's bottom line.
We think investors should book profits in KHC stock following the recent recovery. Moreover, the upside in Kraft Heinz stock seems limited until its business stabilizes.
Notably, pressure on KHC stock has lowered its valuation as compared to peers and drove its dividend yield higher despite a cut. KHC stock trades at a forward PE of 12.2x compared to the industry average of 21x. Moreover, its dividend yield stood at about 5%.
Macy's stock: Avoid low valuation and a high dividend yield
So far this year, M stock has turned out to be a lousy investment. M stock is among the worst performers of the S&P 500 index. Moreover, it has fallen by 45.6% YTD, lagging S&P 500 in a big way. The S&P 500 is up 28.5% YTD. Macy's underperformance stems from its weak financial performance so far this year.
Heightened competition from Amazon and deep discounters have taken a toll on its top and bottom line and, in turn, its stock price. Moreover, the US-China trade dispute further dragged its stock down.
Macy's top line has declined in the last four consecutive quarters. Moreover, analysts' estimates suggest that Macy's revenues could stay weak in the near-term. Further, Macy's bottom line has plunged at a double-digit rate in the last four quarters with acceleration in the rate of decline.
During the last quarter, Macy's adjusted EPS dropped 74.1% year-over-year. Meanwhile, Macy's cut its full-year sales and earnings outlook, which is discouraging to investors.
Article continues below advertisement
Consumer stocks in departmental stores continue to decline
We expect the weakness to persist, and Macy's could continue to struggle to remain afloat. Notably, the significant decline in M stock pushed its dividend yield higher and resulted in a multi-year low valuation. For instance, M stock trades at a forward PE of 6.8x as compared to the industry average of 11.1x. Furthermore, Macy's offers a dividend yield of 9.3%, which is very high.
However, we believe investors should avoid Macy's stock. This is because its low valuation is for good reasons. Macy's challenges are here to stay, at least in the near-term. So, the stock is likely to remain volatile.
Besides Macy's, shares of other major departmental stores are also underperforming the benchmark index. Kohl's (KSS) and Nordstrom (JWN) are down about 24% and 13%, respectively.
Gap struggles to drive traffic
GPS stock is down about 32% YTD. Also, it is lagging the S&P 500 by a significant margin. The company is facing multiple sales and margin headwinds, which continues to take a toll on its stock price. Gap's namesake brand is struggling and continues to post lower sales. Also, Banana Republic and Old Navy brands have seen sales go down.
Gap's underperformance stems from its inability to drive traffic. The competitive environment, Hong Kong unrest, and uncertain macroeconomic conditions continue to take a toll on its top line. Moreover, higher promotions to support sales are affecting its profitability. Also, the departure of CEO Art Peck further pressured the stock.
Notably, the consumer stock beat Wall Street's expectations in the last quarter. However, its sales and earnings continued to decline. We think Gap's revenues and EPS could continue to decline in the foreseeable future.
Article continues below advertisement
Analyst consensus isn't promising for 2020
The company projects a low-single-digit decline in its total revenues for 2019. Moreover, comparable sales are likely to decrease by mid-single-digit. Gap's adjusted EPS forecast is $1.70—$1.75 as compared to its previous guidance of $2.05—$2.15.
Analysts' consensus estimate indicates that Gap's top and bottom lines could continue to remain weak in 2020 as well. Analysts expect Gap's top line to show a marginal decline in 2020. However, its bottom line could mark low-single-digit fall.
We believe weak financial performance is likely to stall the recovery in Gap stock, at least, in the near-term. Notably, Gap's valuation is at par with the industry average. Meanwhile, GAP offers a dividend yield of 5.5%.
Citigroup upgrades Altria stock
MO stock has recovered by 9% in a month and is up about 3.5% YTD. The optimism on Altria stock stems from the expected deceleration in the cigarette volume decline rate. Citigroup Inc. (C) upgraded the consumer stock, expecting a moderation in cigarette volume decline rate in 2020. We expect Altria stock to gain in the long term. Altria's low valuation, high dividend yield, and recovery in cigarette shipment volumes make it an attractive bet.
Article continues below advertisement
However, persisting challenges could limit the upside in its stock in the near-term. Despite trading in the green, Altria stock is underperforming the benchmark index considerably. We think the pace of decline could show a slowdown in 2020. However, consumers' shift toward noncombustible products could continue to affect Altria's cigarette volumes.
Altria has a Juul problem
Besides lower shipment volumes, Altria has a Juul problem, which we believe could restrict the sharp recovery in MO stock. Last quarter, Altria announced a $4.5 billion impairment charge on its investments in Juul Labs.
Altria now expects lower growth in the US e-vapor volumes and doesn't expect Juul to boost margins, in the short-term. Negatives surrounding Juul that include regulatory changes are likely to hurt volumes and margins. Vaping related health concerns and rising usage in children led the US FDA to change its stance on flavored e-cigarettes.
Following the public outrage, Juul suspended all its US ads and is changing its marketing strategy. Also, it stopped the sales of all flavored non-tobacco products except menthol. While these challenges could be transitory, we believe it could continue to affect the consumer stock and limit upside.
Article continues below advertisement
Walgreens lags CVS
Shares of Walgreens Boots Alliance were subdued throughout this year. The stock is down 14.5% YTD. Also, WBA stock is lagging S&P 500 and CVS Health stock by a wide margin. CVS stock is up nearly 14% YTD, while the S&P 500 index is up 28.5%.
Industry-wide reimbursement pressure, challenges in Boots UK, the de-emphasis on tobacco, and competitive headwinds took a toll on Walgreens' financial performance and, in turn, its share price.
Market Realist analyst Sharon Bailey said, "Walgreens has been struggling to thrive amid competitive headwinds." Heightened competition from Amazon and Walmart in the health and beauty product segments is taking a toll on Walgreens. Further, lower generic dispensing rate and higher reimbursements are suppressing margins and, in turn, its stock.
The consumer stock considers going private
Walgreens turned toward cost-savings and store optimization strategy to boost margins and drive productivity and drive volumes. However, under pressure from shareholders, Walgreens is mulling over going private.
Bloomberg reported that KKR & Co. Inc. formally made a bid to buy Walgreens. Bloomberg cited people aware of the matter. Earlier, Reuters reported that Walgreens is in talks with several big private equity companies for going private. Also, the company engaged Evercore Partners to put together a deal.
Notably, analysts expect Walgreens' bottom line to stay weak in the short term. Also, analysts expect its adjusted EPS to decline in the first half of fiscal 2020.