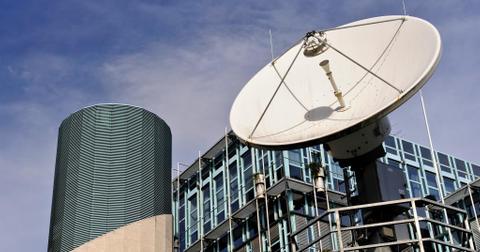 Comcast Likely to Buy Xumo's Video Streaming Service
By Ambrish Shah

Updated
Shares of cable giant Comcast (CMCSA) rose 0.99% to close trading at $44.97 on December 26. The company seems likely to acquire a video streaming service from Xumo.
CMCSA stock has generated returns of 1.9% month-to-date and 32.1% year-to-date. Also, the company was trading at a discount of 4.9% from its 52-week high of $47.27. This level is 35.1% higher than its 52-week low of $33.30.
On a year-to-date basis, Charter Communications (CHTR) and Dish Network (DISH) have risen 70.5% and 45.3%, respectively. And in comparison, the Dow Jones Industrial Average and the S&P 500 have risen about 22.7% and 29.2%, respectively.
Article continues below advertisement
Comcast likely to acquire Xumo
Comcast is looking to acquire Xumo's video streaming service, and the talks are in an advanced stage, as the Wall Street Journal reported.
On Thursday, the WSJ report stated that the discussions are exclusive and negotiations could still fall apart. According to the report, "Xumo is one of a handful of companies that offer a free, ad-supported video-streaming service across a range of internet-connected TVs."
Also, the report added, "Xumo could provide technical and business support for Comcast's streaming efforts across its pay-TV service, Xfinity, Peacock and European pay-TV giant Sky, which Comcast acquired last year…Xumo also repackages traditional TV content into new digital channels, a capacity that some traditional TV programmers have used as they transition to video streaming."
The financial terms of the potential deal aren't yet available. Both companies declined to comment on the rumor.
Article continues below advertisement
Comcast's Peacock streaming service
Comcast's NBCUniversal unit is currently planning to introduce its own video streaming service, Peacock, in April of 2020. Peacock will initially include 15,000 hours of video content. The service will likely come in different tiers, with ads and without.
Peacock would be priced at $10 per month for an ad-free version and $5 per month for a limited-ad version, reports CNBC. The service would be available at no charge in an ad-supported version.
Peacock would compete with Netflix, Disney+, and Apple TV+. AT&T's (T) WarnerMedia unit is also planning to launch an over-the-top service, HBO Max in May 2020.
Apple TV+ and Disney+ are priced at $4.99 per month and $6.99 per month, respectively. HBO Max will likely be priced at $14.99 per month.
Comcast's pay-TV customer losses
In the third quarter, Comcast reported net losses of 238,000 pay-TV customers compared to net losses of 106,000 customers in the year-ago quarter. The company's total pay-TV customers fell 2.8% year-over-year to 21.4 million customers as of September 30. This reduction in pay-TV customers resulted from the growing popularity of over-the-top services.
In Q3 of 2019, Charter Communications lost a net 75,000 total pay-TV customers. Meanwhile, Dish Network added 148,000.
Article continues below advertisement
And according to a FierceVideo report on December 23, "UBS predicted that the U.S. pay TV industry will lose another 6.2 million video subscribers in 2020, down slightly from the 6.4 million the analyst firm predicts will be lost in total this year. If that loss comes to bear it will represent a 6.7% rate of decline, ahead of 6.2% in 2019 and well ahead of 1.2% in 2018 when video subscriber losses totaled 1.2 million."
Also, on December 23, Comcast and Lions Gate announced that they had reached an agreement on the carriage of cable channel Starz.
Comcast's financial performance and growth projection
In the third quarter, Comcast's adjusted earnings per share rose 21.5% year-over-year to $0.79. Overall, its earnings rose around 1.3% from the previous quarter. The company's revenues rose more than 21% year-over-year to $26.8 billion in the third quarter and declined 0.1% from the previous quarter.
Analysts expect its fourth-quarter revenues to reach $28.2 billion, up 1.2% year-over-year. Plus, analysts expect Comcast's sales to increase 15.1% year-over-year in fiscal 2019. Wall Street analysts expect its sales to improve 5.3% year-over-year in fiscal 2020.
Article continues below advertisement
Analysts' recommendations for Comcast stock
Analysts have given a 12-month target price of $51.06 for CMCSA stock. The average target price stands at a 13.5% premium to the current price of $44.97 on December 26.
Also, out of 37 analysts covering Comcast stock, 30 gave it a "buy" rating. Only seven gave CMCSA "neutral" ratings, and there are no "sell" ratings.
Technical analysis
Comcast stock closed at $44.97 on December 26. Respectively, the stock was 2.9%, 1.2%, and 0.9% above its 20-, 50-, and 100-day moving averages of $43.72, $44.45, and $44.55. Comcast's 14-day RSI (relative strength index) score is 59. This level indicates that the stock is neither "oversold" nor "overbought."
Plus, on December 26, Comcast stock closed near its Bollinger Band upper range level of $45.00. This value suggests that CMCSA stock is overbought.
Take a look at Is T-Mobile Planning to Merge with Comcast? and Inside Comcast's Peacock Streaming Strategy to learn more.