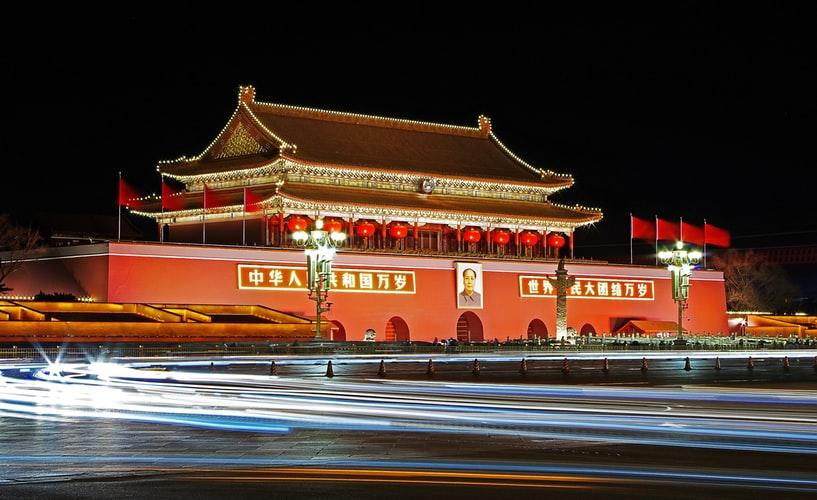 China to Ban Foreign Tech Usage in Government Offices
China's latest decoupling move could give a sudden jolt to US tech companies, reported the Financial Times on December 8. China's Communist Party has instructed all public and government offices to remove foreign PC equipment and software from their systems within three years. This move is part of China's attempts to stem international competition and boost its domestic industries in a big way. China also wants to hedge its government functions from the effects of its trade impasse with the US.
Article continues below advertisement
As a result of this order, the offices would need to exchange nearly 20 million to 30 million units of hardware, reports the Financial Times, citing China Securities estimates. China Securities also predicts that the replacements would take place in a phased manner till 2022, noted the Financial Times. Of the replacements, 30% would take place in 2020, 50% in 2021, and 20% in 2022.
China's crisp response to the US restrictions
China's directive to wean its public offices off US technology is also a form of retaliation to the US. In May, the Trump administration prohibited US companies from conducting business with China's Huawei Technologies over national security concerns. Furthermore, the US coerced Europe to move Huawei out of infrastructure projects related to 5G. In October, the US also included 28 Chinese AI and surveillance companies on its entity list. Hikvision, Megvii, SenseTime, and iFlyTek are some of those leading companies. The US alleged the involvement of these companies in the human rights violation of minority Muslims in the Xinjiang region of China. The companies, however, denied the allegation.
Also, in August 2018, Donald Trump signed the $716 billion National Defense Authorization Act, which subtly targeted China. The act addressed control of US government contracts with Huawei and ZTE amid concerns over national security.
Article continues below advertisement
China's recent directive is a clear case of "what goes around, comes around." However, China has also targeted US tech companies unfairly on many occasions. Google (GOOG) and Facebook (FB) are debarred from operating in the country. Meanwhile, China's bittersweet relationship with Apple (AAPL) has always been a matter of debate.
China could develop fast-track alternatives
While Chinese government offices widely use Lenovo, they use Intel chips. HP (HP) and Dell hardware, as well as Microsoft's (MSFT) Windows, are also commonly used by public agencies. The matter of concern for China here is that it doesn't have any concrete homegrown hardware or software alternatives. It isn't clear if Huawei's operating system, Harmony OS, would be suitable for Chinese government entities. Currently, NeoKylin Linux and Kylin are two dominant operating systems in China. On Sunday, China Standard Software and Tianjin Kylin Information announced they were jointly developing another operating system, reported China Daily.
Article continues below advertisement
Meanwhile, in July, Huawei announced a 64-core ARM server CPU (central processing unit) to take on Marvel and Ampere, indicated EE Times. China has yet to find technologies similar to its US counterparts. However, its firm determination to get rid of foreign technology may prompt it to develop more alternatives at a faster pace. We are keen to see more developments on this front.
"Limited" impact on US technology companies in the short term
China's decision to be independent of foreign technology will likely have a bearing on US tech companies. However, the decision's degree of impact is debatable. Mirabaud Securities analyst Neil Campling "said that the U.S. firms implicated in Beijing's move would face 'limited impact' mainly because it relates to government offices and not consumers," reports CNBC. However, he cautioned that China's move for public offices could set the stage for a similar order against consumer technology. In that case, US tech companies could suffer.
Article continues below advertisement
Eric Jhonsa from TheStreet echoed those views. He wrote, "Many U.S. IT giants don't get a large portion of their sales from China. Cisco, for example, now gets less than 3% of its revenue from the Middle Kingdom, and while Microsoft doesn't break out its Chinese sales." He also indicated that companies such as Cisco have had an inkling of such developments for quite some time.
Jhonsa added that completely replacing US products is challenging, especially in the consumer tech space. Certain decisions need to be based on compatibility and performance. He noted, "if Huawei or another Chinese smartphone OEM concludes that replacing RF chips from American suppliers would hurt a phone's battery life and 5G upload/download speeds, it might choose not to do so."
However, as we just mentioned, China has already started finding solutions to free itself from foreign technology. If more companies follow suit, US tech companies could feel the pinch in the long run. And a more significant impact could come from private companies also coming under Beijing's directive. Referring to private companies, a cybersecurity analyst quoted by Financial Times said, "let's see what the government orders are — they will not proactively want to substitute, since the investment is high."
Who wins, and who loses?
As China is increasing its dependence on domestic technology, the US should turn to other markets for business. Both countries are up for challenges ahead, and there may not be any winner in this drawn-out trade war.