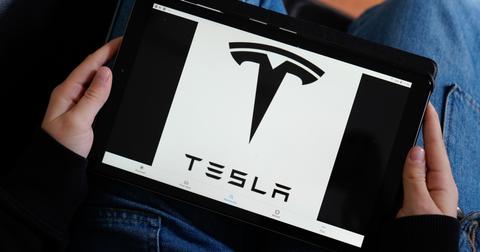 Can Tesla Stock See a Santa Claus Rally This Year?
By Mohit Oberoi, CFA

Dec. 5 2019, Published 12:33 p.m. ET
Tesla stock (TSLA) rose sharply in October and November. So far, the stock is in the green in December as well. Recently, Piper Jaffray called Tesla a "must-own stock." However, Citi maintained its bearish bet on the stock.
Can the stock witness the typical year-end rally that's famously known as the "Santa Claus rally?"
Article continues below advertisement
Tesla stock
For Tesla stock, the fourth quarter is similar to the fourth quarter of 2018 in more than one way. The stock is outperforming the markets this quarter like it did last year. The stock posted a profit in the third quarter like it did in 2018. However, the company also posted a profit in the fourth quarter of 2018. Looking at analysts' estimates, Tesla will likely post a net profit in the fourth quarter. If that turns out to be the case, Tesla would have its sixth profitable quarter. For the second time since 2018, the company would post a profit for two consecutive quarters. After rising sharply in October and November, can Tesla stock continue its good run in December? Should investors expect a Santa Claus rally this year? First, we'll discuss what has been driving Tesla's price action over the last few months.
Q4 price action
In October, Tesla reported record third-quarter deliveries. However, the stock fell. Wall Street benchmarked the deliveries to Elon Musk's lofty 100,000 target. As we noted back then, the delivery numbers looked strong. After the initial fall, the stock recovered. In fact, Tesla stock rose for nine consecutive trading sessions between October 7 and October 17. Then, there was the company's surprise third-quarter profit. Tesla rose 17.7% on October 24 and 9.5% on October 25. Notably, Tesla is among the most shorted stocks. The surprise profit triggered a short squeeze. Bears squared off their positions, which fueled the rally. Incidentally, Tesla's short interest has fallen sharply over the last month. Read Tesla Stock's Short Interest: TSLA Bears Still in a Coma to learn more.
Article continues below advertisement
Dow Jones rose in November
Tesla continued its uptrend in November. Along with short covering, surging Cybertruck preorders helped the price action. US equity markets were also strong in November. The Dow Jones had its best month since June. The uptrend in markets also helped Tesla stock move higher.
A Santa Claus rally for Tesla stock?
Now, let's focus on the key question. Is a Santa Claus rally in the cards? Earlier this month, Piper Jaffray called Tesla a "must-own stock." However, Citi maintained its bearish stance on the stock and raised its target price. As we discussed previously, over the last few months, strong equity markets, the third-quarter profit, and a good response to the Cybertruck lifted Tesla stock. Now, we don't have many near-term drivers for Tesla. In my view, the chances of a Santa Claus rally look dim right now.
Article continues below advertisement
Execution risk
Markets have already priced in a lot of positives. Overall, 2020 looks like a crucial year for Tesla from an execution perspective. The company has to ramp up the China Gigafactory and start delivering Model Y. Starting next year, Tesla cars won't be eligible for the federal tax credit in the US. The company is calling on potential buyers to expedite their purchases this quarter to be eligible for the incentive. Read Can Tesla's Expiring Federal Tax Credit Lift Q4 Deliveries to learn more.
As we noted in Can Tesla's Surging Cybertruck Orders Lift Its Stock, the company has to execute its announcements. In the past, Tesla faced troubles in ramping up Model 3 production. However, the company moved up the learning curve fast. China's Gigafactory construction is an example.
A broader market sell-off?
Given the recent surge in Tesla stock, I wouldn't bet on a year-end rally. Also, if the US and China falter on phase one of the trade deal, broader markets would come under pressure. Read Dow Jones Needed Santa, Got 'Tariff Man' Instead to learn more.