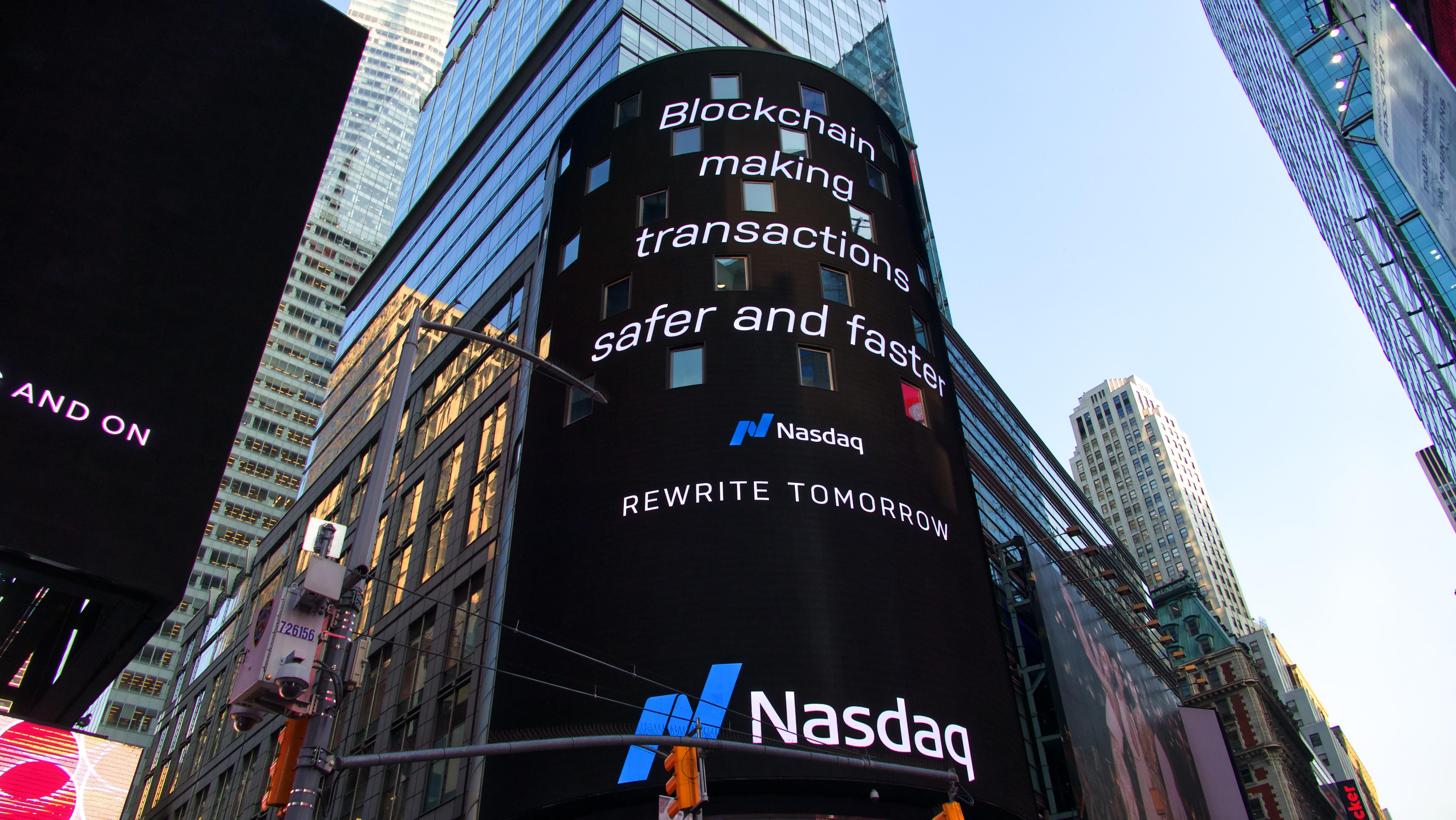 Can Blockchain Change e-Commerce in 2020?
One of the reasons why blockchain technology became popular is because of Bitcoin. The cryptocurrency, or virtual currency, can disrupt a lot of industries. In its initial phases, some rumors hinted that people used Bitcoin for purchasing products from the underground market. A story in Forbes covered cryptocurrency-related crimes. Some stories on the internet also talk about people who ordered meals and paid in Bitcoins. So in a way, Bitcoin did promote e-commerce and online shopping from its beginning.
Article continues below advertisement
In June 2019, Investopedia featured a post about dedicated cryptocurrencies for buying legalized marijuana in the US. The post discussed PotCoin, CannabisCoin, DopeCoin, HempCoin, and CannaCoin. These coins are gaining popularity in the legalized cannabis industry. It is mainly industry players that accept it as a medium of value. But this technology has many other applications that stretch beyond Bitcoin, Ethereum, and crypto coins for cannabis. Each of the digital currencies may have a fixed or fluctuating value depending on the services backed by the currency.
But there is an underlying technology that makes these cryptocurrencies functional. That's blockchain technology. But blockchain technology is much more valuable than just as a platform for cryptocurrencies. It's also a technological platform. It's possible to extrapolate blockchain technology to different kinds of online shopping portals. The technology that drives cryptocurrencies has a lot of applications in other sectors, too.
This post is about how blockchain, the technology that drives cryptocurrencies, could transform e-commerce.
Article continues below advertisement
Blockchain technology explained
It's important to understand blockchain before moving on to its applications. So, what is blockchain? It's an open-source, decentralized network using a distributed ledger technology.
Open-source means a source code that is free for all to use. The fundamental operational framework is freely available. But each developer tends to add functional abilities to this code, which makes it unique. For example, the coins that back legalized marijuana transactions cater to participants only in that particular industry. No other industry would consider these coins as a valid mode of payment.
An array of computers are put together using the open-source code to build a network. Each computer (called a "node") on the system is connected to another but still independent by itself. So the database gets spread across all the nodes, and there is no central server that houses the data. A ledger stores the data and every node has a copy of the ledger. With every transaction, the nodes validate the activity, which makes it impossible to fudge or alter the data in the network. This is why blockchain is an open-source, decentralized network functioning on a distributed ledger technology.
Article continues below advertisement
But why the name "blockchain"?
All the data in the network is stored in the form of "blocks" of digital information. With every series of new transactions, the network participants mine new blocks and link them to the previous set of blocks. The linkage forms a chain-like structure. Hence the name "blockchain." Each block stores information that is cryptographically secured. A blockchain can either be a private network or a public network. In a private blockchain, only members have permission to view the data stored in the system. In a public network, the data is openly accessible without any need for approval.
Since the information is accessible from any node in the network, there is complete transparency in all the transactions. Any changes to the existing blocks would delink the data block, and the changes would leave an audit trail. The transparent data in an encrypted form offers a heightened level of cybersecurity.
Blockchain was first thought up back in 1991. Initially, the goal of the developers was to come up with a tamper-proof system. So they used a method of recording the date and time for every transaction. It's impossible to tamper with these timestamps. In 2008, Bitcoin was the outcome of this revolutionary idea. Since then, this technology has evolved a lot. Features like smart contract functionality and service- backed cryptocurrencies have emerged.
Article continues below advertisement
How Amazon and Alibaba reshaped e-commerce
The dawn of the internet age changed the way people shopped. Visionaries like Jeff Bezos, CEO of Amazon (AMZN), and Jack Ma, founder and ex-CEO of Alibaba (BABA), helped shape e-commerce. Bezos started Amazon in the early 1990s, and customers responded well to Amazon's services. In May 1997, Amazon came up with an initial public offering. The issue price of the stock was $18 per share at the time. After 21 years of growth, the stock touched the historic $2,000 mark in August 2018. This is how Bezos became the richest man in the world and Amazon became a $1 trillion company. Amazon stock has grown over 1000 times since its inception. At the end of trading hours on December 12, AMZN stock returned 14% year-to-date.
Alibaba, the Chinese version of Amazon, has a similar story. BABA received funding in its initial stages from the fabled investor, Masayoshi Son, the CEO of SoftBank. Alibaba launched two separate series of stock issues. In 2014, it raised a record-setting $21 billion of initial funding after listing ADRs (American depository receipts) on NYSE. In 2019, during the US-China trade war, Alibaba was facing a potential risk of being delisted. After some deliberation, Alibaba went ahead with a second listing on the Hong Kong Stock Exchange at the end of November 2019 under the ticker 9988. Alibaba stock rose by 6.5% in the first day of listing in Hong Kong. Up to November 2019, the Alibaba IPO was the largest IPO on record.
In December 2019, Saudi Aramco's IPO thwarted Alibaba's IPO record. The state-owned oil company from Saudi Arabia generated over $25 billion in its IPO.
Article continues below advertisement
Technology and business transformation
Every time a new technological innovation springs up, the businesses that deploy it the fastest are the most successful. Amazon and Alibaba are good examples of companies adopting the internet. The internet has made it possible to shop for goods and services while sitting in the comfort of your home. Now, emerging technologies like fintech are taking e-commerce to the next level. Fintech makes it possible for users to pay on the go for their e-purchases. These are just a few instances of how e-commerce has adapted to newer versions of the technology. Many new start-ups have emerged and are looking for ways to add value to the e-commerce sector by using modern technology.
Using blockchain, enterprises can streamline daily operational activities. The technology is highly secure and transparent. It could drastically reduce costs. In the rest of the article, we'll look at how blockchain could change the face of e-commerce. What are the signals you should watch for to time your investments in tech companies and related sectors strategically?
Article continues below advertisement
Blockchain for database management
From a customer's point of view, e-commerce is all about buying products online from the comfort of your home. But from a business point of view, e-commerce companies deal with multiple parties like dealers, distributors, sellers, customers, banking partners, logistics service providers, and many more. Companies like Amazon, Alibaba, and Walmart have massive databases. In addition to the vendor data, customer data, and financial information, these businesses also maintain data for inventory listed on their online platforms. Inventory data includes types of stock, product features and specifications, warranty information, and so on. Handling such a large volume of data can be a tedious, time-consuming, as well as a costly affair.
Blockchain offers an entirely innovative solution to tackle all of these issues. With the help of a blockchain network, any e-commerce business can create a much more efficient database. Additionally, creating and handling the data through such a system makes it much more cost-effective. All the information about the products, dealers, and customers is managed through the network. For instance, it is possible to include key suppliers in a private system while all the general information can be made available in a public network.
Article continues below advertisement
Moreover, as the network is highly transparent, none of the members in the network can alter or tamper with the data. Blockchain offers a one-step solution for a secure and low-cost database that is easy to monitor and highly scalable. The company that adopts this technology could cut its expenses drastically, leading to higher earnings numbers every quarter.
Amazon, for instance, may use blockchain in the future. Coindesk reported in August that Amazon is considering using blockchain to store advertising data. The publication also mentioned that Amazon's cloud division, Amazon Web Services, is working on the Quantum Ledger Database (QLDB) and Amazon Managed Blockchain.
Can blockchain help inventory management?
Every e-commerce business must maintain an efficient inventory management system. E-commerce websites have to manage the products listed on the site. The products should neither be out of trend nor out of stock. Inventory management deals with record-keeping for all of the products listed online. Trending products will be featured whereas less trendy products will have offers and discounts. A database built with blockchain can make it easy to keep track of all the inventory. In the distribution channel, retailers can access the blockchain network for the specifics on inventory. Distributors, wholesalers, and retailers can use the network to figure out which products are currently available for delivery and which goods are out of stock and need to re-stocked. The blockchain network will also help in tracking product shipments.
Article continues below advertisement
Can blockchain make e-commerce smarter?
One of blockchain's features is smart contracts. This is an amazing add-on feature that uses pre-coded programs on the blockchain that operate within defined parameters. What this means is that developers can code a set of pre-decided rules that match the service-level agreements of the business. These rules automatically trigger a smart contract when a certain event occurs. The system can prompt automatically generated responses and actions and eliminate the need for human intervention. The e-commerce system can then be functional on its own without backend interventions.
Smart contracts offer the dual benefits of being cost-effective for the enterprise as well as improving response time, which is very valuable for any business. For instance, if a customer cancels an order and claims a refund, the smart contract can verify the refund parameters and quickly credit the amount to the customer's account. Or if a customer changes the delivery address of a product in transit, the address update is instantly available in the network.
Article continues below advertisement
Receipts and warranties on the network
E-commerce websites used to send receipts and warranties in hard copy with the product. Then the digital trend began, and it was possible to share this information through online mediums like email. But now, blockchain technology takes it up a notch. It's possible to save all the receipts and warranty details online in cryptographically secure data blocks. Users can access these forms from the retailer's network. Claims and warranties couldn't get easier for buyers. And the system can help validate proof of ownership in case of claims.
Blockchain for delivery and logistics
E-commerce companies have to manage the logistics of product delivery. A blockchain network can improve the supply chain. Building a system to track the shipment of individual products is possible with blockchain technology. The manufacturer, the retailer, and the shipping company can access information about the goods in transit through the network. Each party can update the information on the number of goods received or dispatched, the value of goods in transit, and more. Each party can track this movement on a real-time basis. Using a private network for distributors will not only make the process much more accurate but also ensure that each product is uniquely identifiable and traceable.
IBM is already using blockchain to trace inventory in transit for the metals and mining sector. Companies ordering metals as raw materials can track the origin and source of their order as well as get insights into the movement of the material.
What investors should keep in mind
Every investor expects that their investments will give them good returns. The technology sector has always been the front-runner in reshaping other industries. The advent of the internet, then cloud computing, artificial intelligence, blockchain, and so on have caused other industries to rethink their strategies. Blockchain is not limited to digital currencies, and it is much more valuable to businesses than to crypto enthusiasts. Companies can use this technology for streamlining daily activities. In my opinion, in 2020, companies that adopt blockchain could be market makers.