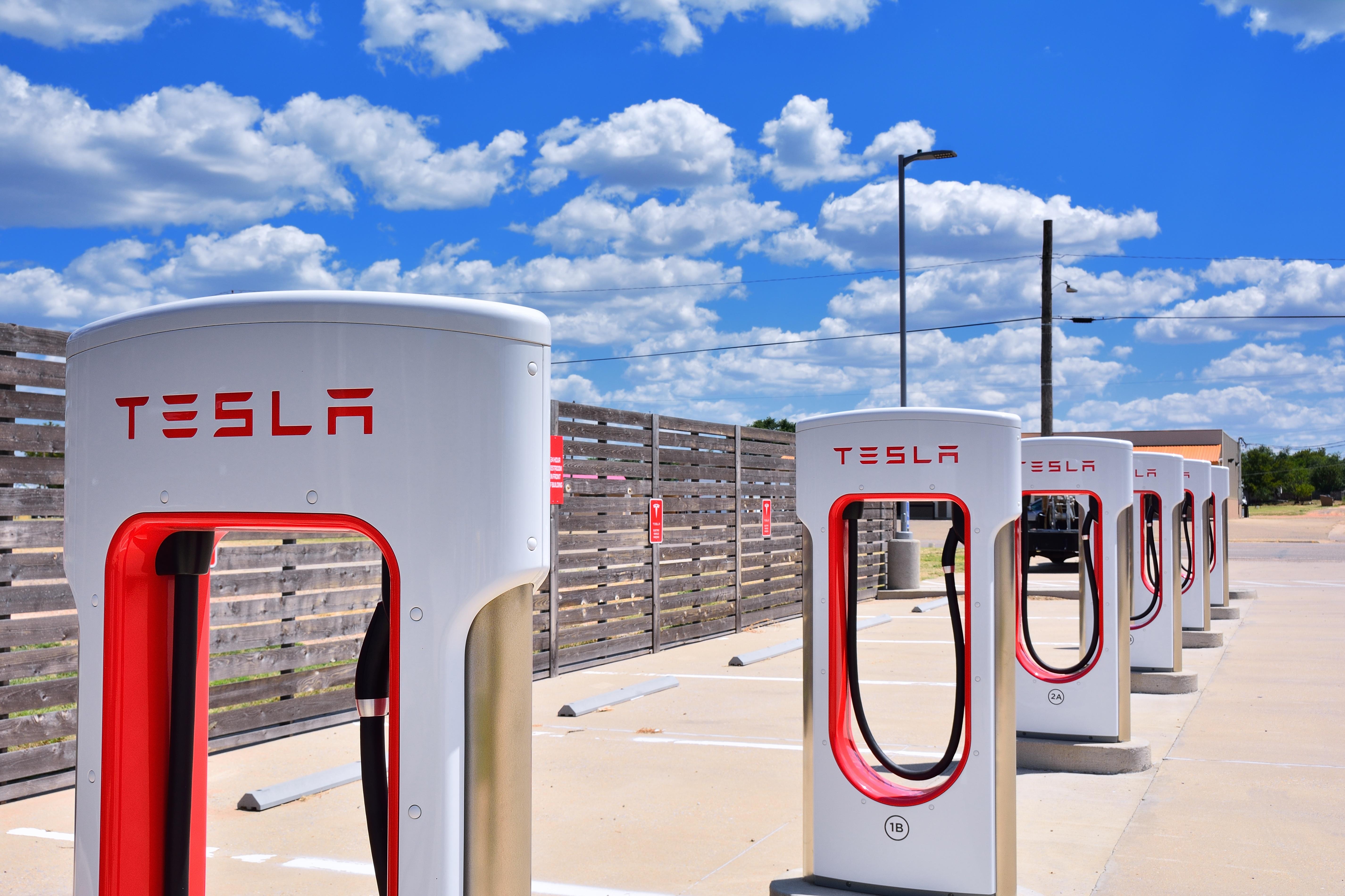 Can Jeff Bezos Best Elon Musk with Flow Batteries?
By Maitali Ramkumar

Dec. 17 2019, Updated 7:41 a.m. ET
Tesla (TSLA) CEO Elon Musk has long been a proponent of the lithium-ion battery. The technology has evolved rapidly. Now, investors around the globe are looking at iron-flow batteries. Recently, BEV (Breakthrough Energy Ventures) invested about $30 million in ESS, a company that makes iron-flow batteries. BEV is led by stalwarts Bill Gates, Jeff Bezos, Jack Ma, Richard Branson, and Michael Bloomberg, to name a few. The investment has created ripples among battery manufacturers.
Article continues below advertisement
Though Musk and Amazon CEO Jeff Bezos aren't friends, they do have many similarities. Both visionaries are focused on growth and have created industry-disrupting pathways. However, they seem to differ in their views on battery technology. While Musk is betting big on lithium-ion batteries, Bezos has invested in flow batteries. Let's compare the two batteries.
Iron-flow batteries' current position
Iron-flow batteries are emerging, perhaps due to limitations in lithium-ion batteries. Lithium-ion batteries store energy for a short duration, usually a few hours. According to CNBC, Daniel Finn-Foley, head of energy storage at Wood Mackenzie Power & Renewables, said, "Right now we're only looking at energy storage that are around four hours." He added, "And lithium ion can still compete at four hours. But as we move into the next phase of the energy transition, four hours isn't going to cut it anymore."
Article continues below advertisement
Plus, whereas lithium-ion batteries degrade and ultimately require replacement, iron-flow batteries don't deteriorate due to usage, making their life almost indefinite. Also, as iron-flow batteries store energy for a long time, they are useful for facilities such as hospitals, which require a continuous supply of power.
Proponents of iron-flow technology see strong demand for these long-duration batteries in the near future. According to Greentech Media, Hugh McDermott, senior VP for business development and sales at iron-flow battery startup ESS, said, "We are already witnessing a robust and growing pipeline for long-duration projects that is attracting top-tier developers and utilities."
Advocates of iron-flow technology also believe that investments in these technologies should be made now so that they can serve demand in the future. McDermott said, "We expect to see the demand for longer-duration energy storage continue to accelerate for the next several years."
But lithium batteries win on cost
Due to lithium batteries' technological advancements, lower production expenses, and large-scale use by the electric vehicle and consumer electronics markets, their costs have reduced considerably. Meanwhile, flow batteries are lagging behind as far as cost is concerned.
Plus, the need for long-duration flow batteries is limited. According to another Greentech Media report, Finn-Foley expressed concerns regarding the flow battery. He said, "the timing of when these long-duration needs will emerge and how low vendors will be able to drive costs by then with few other opportunities to scale."
Article continues below advertisement
What's Elon Musk's position?
Musk is a firm believer in lithium-ion batteries and has rejected hydrogen-powered cars. At Tesla's Gigafactory 1 in Nevada, Panasonic supplies battery cells for Tesla's Model 3 electric car. Furthermore, in China, the company is building a massive Gigafactory for Model 3 production. According to Electrek, last year, Musk said, "Tesla will manufacture all battery modules and packs at China Gigafactory, as we do today in California & Nevada. Cell production will be sourced locally, most likely from several companies (incl Panasonic), in order to meet demand in a timely manner." However, this year, Tesla inked a deal with LG Chem to use LG Chem batteries in Model 3s and Model Ys when they are launched.
Elon Musk betting big on the lithium-ion battery
Tesla's ultimate aim is to produce battery cells. The company is looking at a large-scale solution for cell production. It intends to move along the supply chain and make deals with mining companies. Tesla plans to use its own experience and the technology from its acquired Maxwell unit to produce battery cells.
In June, Electrek reported Musk said, "As we scale battery production to very high levels, we have to look further down the supply chain and we might get into the mining business… I don't know. A little bit at least. We do whatever we have to to ensure we can scale at the fastest rate possible."
Article continues below advertisement
Tesla is also planning to improve the efficiency of these batteries. It aims to increase their life to last 1 million miles. The company is investing in the research and development of these technologies as part of its autonomous car project. It might use Maxwell's technology to improve its lithium-ion batteries' performance. In 2020, Tesla intends to launch a fleet of robotaxis using these high-capacity batteries.
Overall
The iron-flow battery industry is still in development. The batteries will probably require more technological advancements to make them commercially viable. Plus, as more industries start using them, iron-flow batteries' demand will increase, attracting more suppliers, ultimately making them cost-competitive products. However, lithium-ion batteries currently lead the race.
Lithium batteries are vital in Tesla's expansion plans. The company plans to create local manufacturing footprints around the world. It plans to ramp up production of the Model 3 and set up production lines for the Model Y in China. Plus, it plans to manufacture the Model Y in Fremont, California, and Berlin, Germany. These electric vehicle start-ups and ramp-ups will require lithium-ion batteries on a large scale.
Elon Musk has emerged as a champion for the lithium-ion battery industry. However, the iron-flow battery sector has yet to find its leader. Could Bezos step in?