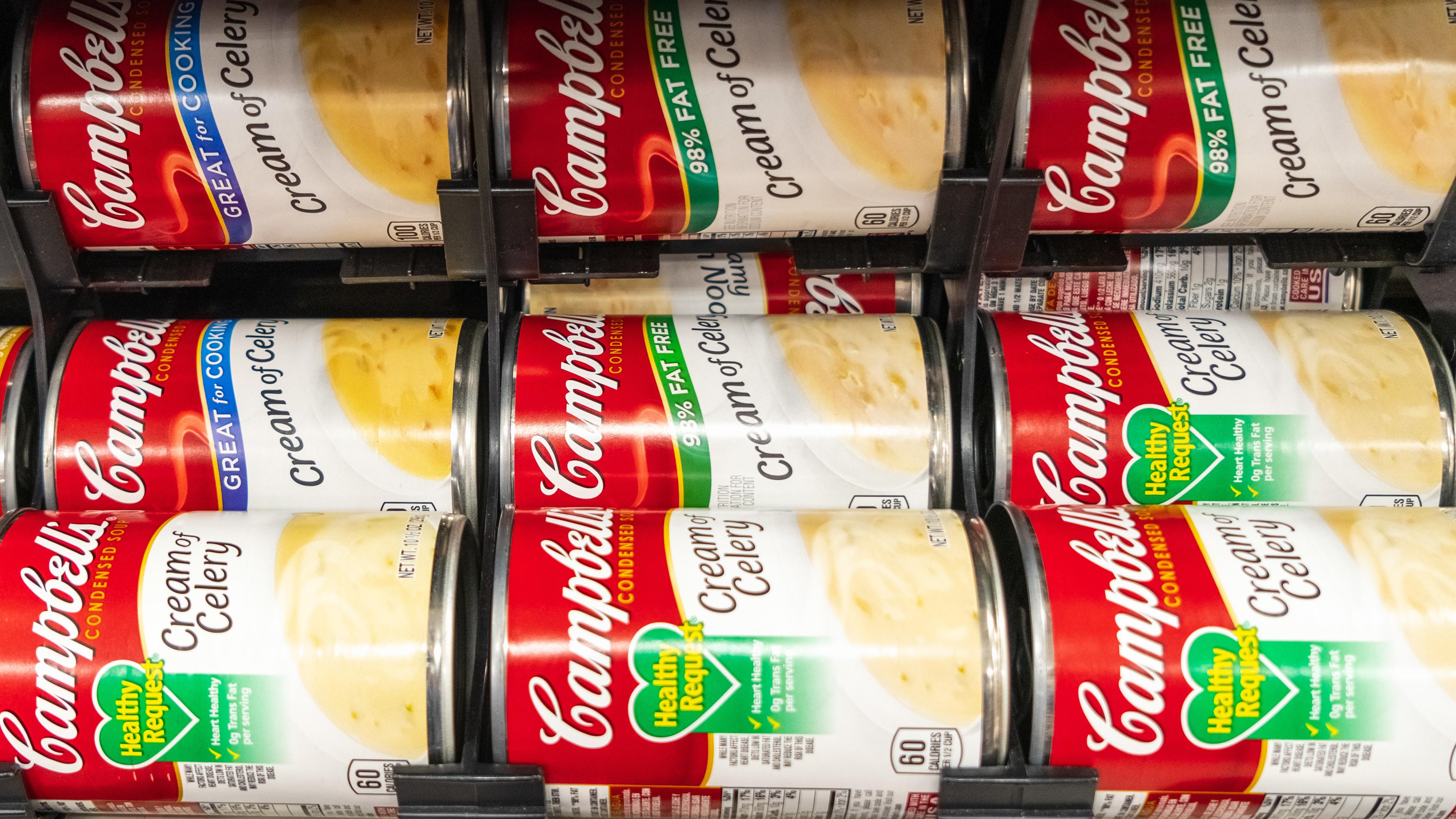 Campbell Soup's Earnings Beat Estimate, Sales Lag
By Amit Singh

Dec. 4 2019, Published 9:56 a.m. ET
Today, Campbell Soup (CPB) posted mixed results for the first quarter of fiscal 2020. The company's earnings beat Wall Street's consensus estimate by a wide margin. However, its revenues fell short. Margin expansion and lower interest expenses drove the company's bottom line. Meanwhile, higher promotions took a toll on Campbell Soup's top-line growth.
Article continues below advertisement
Campbell Soup's earnings: Key takeaways
Campbell Soup's management lowered its fiscal 2020 sales outlook following the sale of the European chips business. The company currently expects its net sales from continuing operations to either increase or decrease by 1% in fiscal 2020. Earlier, the company forecast an increase of 1%–3%. Notably, the sale of the chips business should negatively impact its net sales growth rate by 2%.
Despite a lower sales outlook, Campbell Soup reaffirmed its organic sales, adjusted EBIT, and adjusted EPS outlook. Campbell Soup projects organic sales to either rise or fall by 1%. Meanwhile, its adjusted EBIT is expected to increase by 2%–4%.
Campbell Soup's adjusted earnings per share are projected to be $2.50–$2.55, implying year-over-year growth of 9%–11%.
Why sales fell short of the estimate
The company posted net sales of $2.18 billion in the first quarter, which fell short of analysts' estimate of $2.19 billion. Moreover, revenues decreased by about 1% year-over-year, reflecting weakness in the Meals & Beverages segment. Organic sales decreased by 1%, reflecting higher promotions.
Organic sales in the Meals & Beverages division fell 3%, reflecting a 2% decline in volumes and mix and a -2% impact from promotions. However, higher pricing partially offset the decline rate. The segment's net sales fell 2% to $1.2 billion, reflecting a shift in the timing of shipments of US soups. Moreover, declines in foodservice further affected the top line.
Prego pasta sauces sustained the growth momentum. However, broth and condensed soups remained weak.
In the Snacks segment, organic sales rose 2%, reflecting a 3% rise in volumes, and pricing stayed flat. However, promotions were a 1% drag on organic sales. Net sales rose 2% to $1.0 billion, reflecting growth in fresh bakery products, Goldfish crackers, and Pepperidge Farm cookies.
Article continues below advertisement
Campbell Soup's earnings: Growth drivers
Campbell Soup posted adjusted earnings per share of $0.78 in the first quarter, which beat analysts' estimate of $0.71. Moreover, its adjusted EPS increased by about 10% year-over-year.
CPB's better-than-expected performance on the earnings front resulted from its continued margin expansion, lower expenses, and reduction in interest expenses. Campbell Soup's adjusted gross margins increased 30 basis points. Cost savings, productivity improvements, and higher pricing in the Meals & Beverages segment drove its gross margins. However, input cost inflation and higher promotional spending remained a drag.
CPB's adjusted marketing and selling expenses fell about 1%, reflecting cost savings offset in part by higher advertising and consumer promotion expenses. The company's non-GAAP administrative expenses decreased by 7% year-over-year. Its adjusted EBIT rose 6%, reflecting lower expenses and higher gross margins.
The company's net interest expenses fell about 11% to $80 million. However, its adjusted effective tax rate increased 20 basis points.