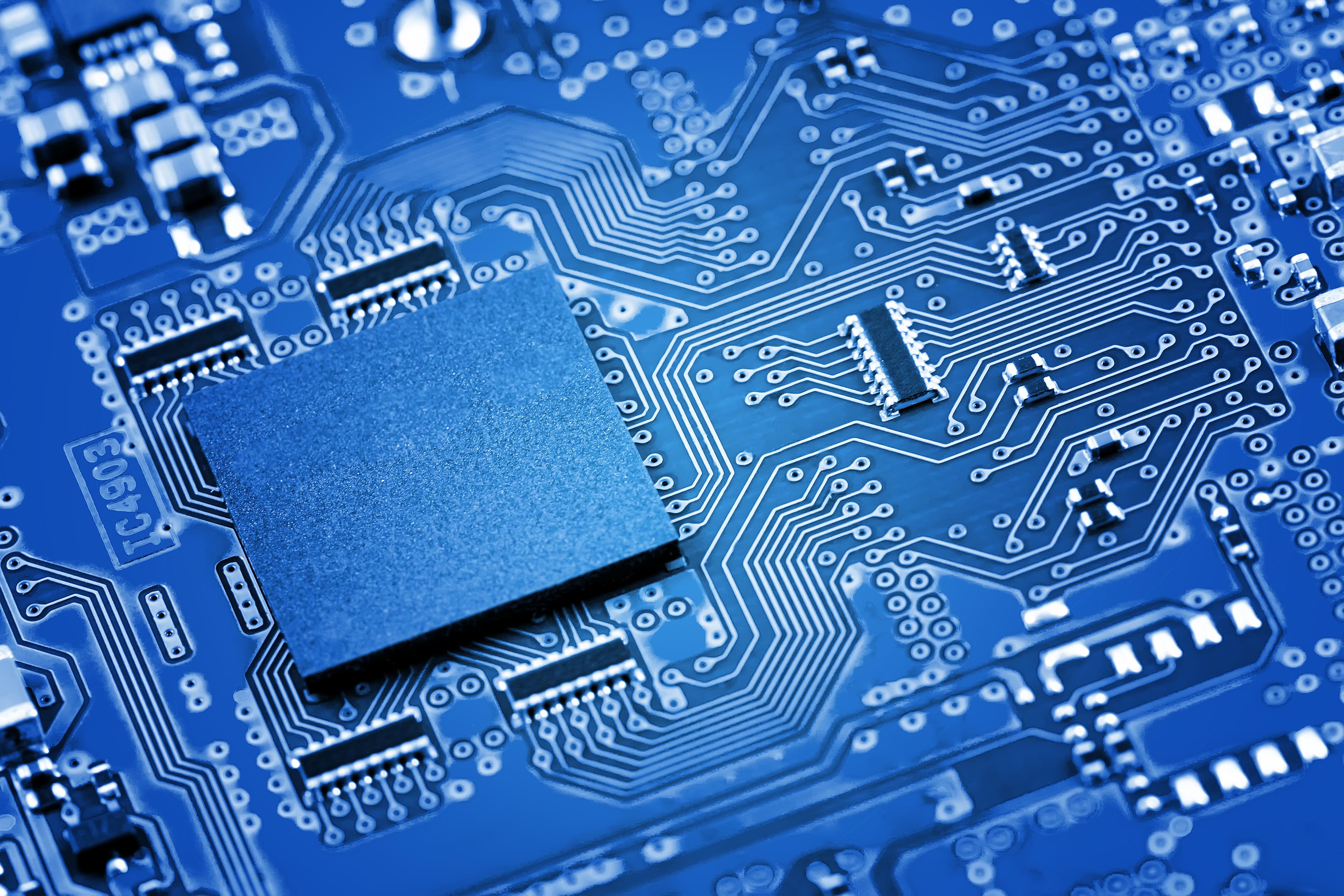 How Is Broadcom Stock Placed Ahead of Its Q4 Earnings?
By Sophia Nicholson

Nov. 20 2020, Updated 3:38 p.m. ET
Broadcom (AVGO) is set to report its fiscal 2019 fourth-quarter results after the closing bell on December 12. Analysts expect Broadcom to report EPS of $5.36 and revenue of $5.73 billion. We expect the company's earnings to beat analysts' Q4 and fiscal 2019 estimates, which they have raised in the past seven days. Moreover, the chipmaker has been delivering strong earnings for over one decade.
Article continues below advertisement
Q4 expectations
In the fourth quarter, we expect the company's Q4 earnings to fall YoY (year-over-year), amid global economic uncertainty. Analysts expect the company's profits to decline by 8.5% in Q4 but grow by 2.2% in fiscal 2019. They also expect its revenue to grow by 5.2% in Q4 and 8.1% in 2019.
Broadcom does not foresee any growth in the near term. In September, the company maintained a cautious stance on the global semiconductor market. It predicted uncertainty related to microchip demand, which was already low.
During its third-quarter earnings release, Broadcom gave a cautious outlook for fiscal 2019 amid ongoing trade war fears. Broadcom expects revenue of $22.5 billion in fiscal 2019.
Factors that have been denting Broadcom's results
In Q3, Broadcom reported EPS of $5.16, marking 3.6% YoY growth but a 1% sequential decline. Its total revenue rose around 9% YoY to $5.52 billion in the third quarter but missed Wall Street's estimate. The company's revenue growth has been sluggish over the last two quarters amid trade war concerns. The 17-month trade dispute between the US and China has severely dented chip stocks. Semiconductor companies are highly sensitive to the trade war, as most of their revenue is generated from China. The trade ban on China's telecom giant, Huawei, has also disrupted chipmakers' revenue.
Article continues below advertisement
Broadcom supplies its chips to many electronic device makers in China. Huawei added about $900 million to Broadcom's total 2018 sales. However, trade tensions have severely hurt Broadcom's operations in China. Broadcom also had to cancel its plans to acquire Qualcomm in March amid trade war concerns.
Like Broadcom, semiconductor stocks Qualcomm (QCOM), Intel (INTC) and Micron (MU) have also become victims of the Huawei trading ban. Therefore, if Huawei remains on the US entity list through 2020, chipmakers' sales could be impacted again.
Meanwhile, we expect a trade deal to happen soon, which could give some respite to chip stocks. On Friday, China confirmed that it would abandon some tariffs on US soybeans and pork shipments, boosting trade deal hopes. However, trade tensions surrounding Hong Kong and Xinjiang have remained. Investors are now hoping Donald Trump will cancel the tariff hike on Chinese goods scheduled for December 15. The 15% tariff hike would target an additional $156 billion in Chinese imports. Furthermore, if the US implements the December tariff, China could set its own tariffs, reports Reuters.
Article continues below advertisement
Huge debt burden
Besides trade war fears, Broadcom is facing a massive debt load amid acquisitions. Broadcom purchased CA Technologies last year and completed the acquisition of Symantec's enterprise unit on November 4. Broadcom plans to save about $1 billion next year after closing the Symantec deal, by cutting down on sales and marketing expenses, reports CRN. After the sale of its enterprise unit, Symantec's name was changed to NortonLifeLock, and it started trading under the ticker NLOK.
While these acquisitions have helped Broadcom diversify into the software business, build revenue, and generate cost synergies, they have also added debt. Broadcom's long-term debt was around $34.0 billion at the end of the third quarter. However, the company's operating cash flow was only $2.42 billion, and its free cash flow stood at $2.31 billion. The company's high leverage might raise investor concerns.
Article continues below advertisement
Analysts' views on Broadcom stock
Despite uncertainty in global markets, some analysts are bullish on Broadcom. Last month, Morgan Stanley analyst Craig Hettenbach upgraded AVGO stock from "equal-weight" to "overweight," and lifted his one-year price target for AVGO to $367 from $298. On November 22, Cascend Securities raised AVGO's price target to $350 from $330 and reiterated its "buy" rating for the stock.
Therefore, bullish analysts have set Broadcom's 12-month target price at $324.04, 2.5% higher than its December 6 price of $316.05. Of the 33 analysts covering AVGO, 22 suggest "buy" rating, 11 suggest "hold," and none suggest "sell."
What AVGO's technicals indicate
AVGO stock grew 1.56% on Friday and closed at $316.05. At Friday's closing price, Broadcom's market capitalization stood at $125.4 billion. Year-to-date, Broadcom's stock had gained about 25.4% as of December 6. In comparison, the VanEck Vectors Semiconductor ETF (SMH) and S&P 500 had risen about 53.5% and 25.5%, respectively, this year.
Based on Broadcom's closing price on December 6, the stock was trading 0.8% above its 20-day moving average of $313.63, and 6.3% and 8.6% above its 50- and 100-day moving averages of $297.36 and $291.07, respectively. Since the price is above these moving averages, its trend is pointing upward.
Broadcom's 14-day RSI (relative strength index) score is 58.09, indicating that investors are neutral on the stock. An RSI score above 70 indicates that a stock is in "overbought" territory, and an RSI score below 35 indicates the stock is oversold.
On December 6, Broadcom stock closed near its midrange Bollinger Band of $313.63. The value also suggests Broadcom stock is neither overbought nor oversold.