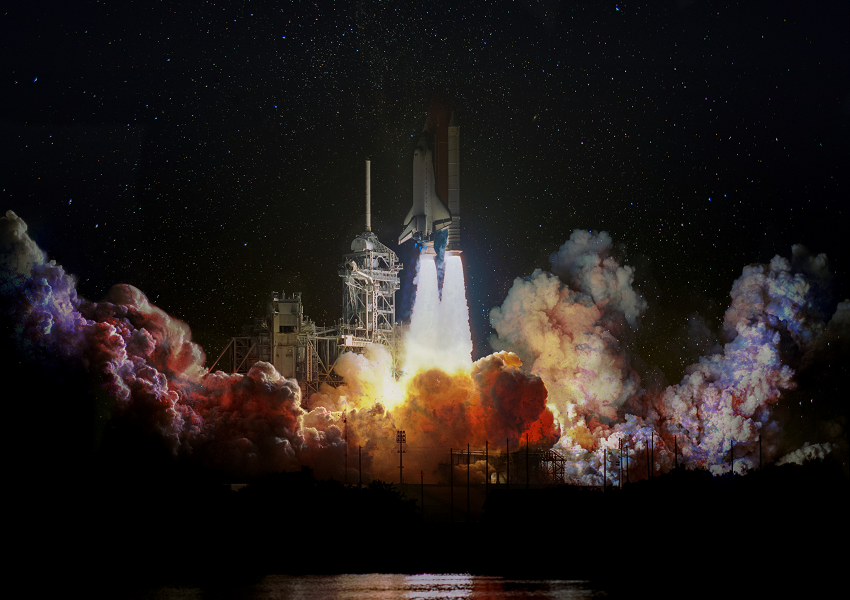 Boeing Stock Falls after Starliner Mission Failure
By Anirudha Bhagat

Dec. 24 2019, Updated 10:45 a.m. ET
Boeing (BA) stock fell 1.7% on December 20 after the company's ambitious Starliner spacecraft program encountered a massive blow. Boeing's Starliner spacecraft made its maiden voyage to space the same day.
After a successful launch, Starliner didn't hit the right orbit on its planned course to the International Space Station. As a result, NASA aborted the mission and landed Starliner safely in the New Mexico desert yesterday, according to a Reuters report.
Article continues below advertisement
Starliner failure could delay spaceship mission
The failed Starliner mission could delay Boeing's ambitious spacecraft program. Boeing could lag players like Elon Musk's SpaceX and Jeff Bezos' Blue Origin, which are also racing to launch a commercial spacecraft.
Musk's SpaceX is ahead of the other two space programs. Earlier this year, SpaceX's Crew Dragon capsule completed the first uncrewed test flight to the International Space Station. SpaceX would probably conduct another test flight next month to check the Crew Dragon capsule's emergency abort system.
In 2011, Starliner and SpaceX received $4.2 billion and $2.6 billion in funds from NASA. The two programs were expected to be operative by 2017, according to a report from CNN Business. Although both programs are behind schedule, Musk's SpaceX program only has one hurdle—a launch abort test. 
Spacecraft failure enhances Boeing's woes
Starliner's latest test failure raised questions about Boeing's reputation. Ongoing issues with the fast-selling 737 MAX commercial airplanes have impacted Boeing's reputation. The MAX aircraft has faced a global flying ban since mid-March following two fatal crashes, which killed 346 passengers.
Boeing is working to fix software problems with the aircraft's flight-control system, which caused the two accidents. The software fixes required certifications from the Federal Aviation Administration and other global regulators.
Article continues below advertisement
Continued delays in receiving regulatory approval have taken a toll on the company's operations and finances. Last week, Boeing announced that it would suspend 737 MAX productions starting in January. However, industry experts don't think that the production shutdown will eliminate the MAX program's production cost. They think that the company will still burn more than $1 billion of cash every month despite the production suspension.
So far, the 737 MAX crisis has cost Boeing nearly $9.2 billion. According to the company, $3.6 billion is related to higher production costs due to the reduced monthly output. The company lowered MAX's monthly production 19% to 42 units in April from 52 units.