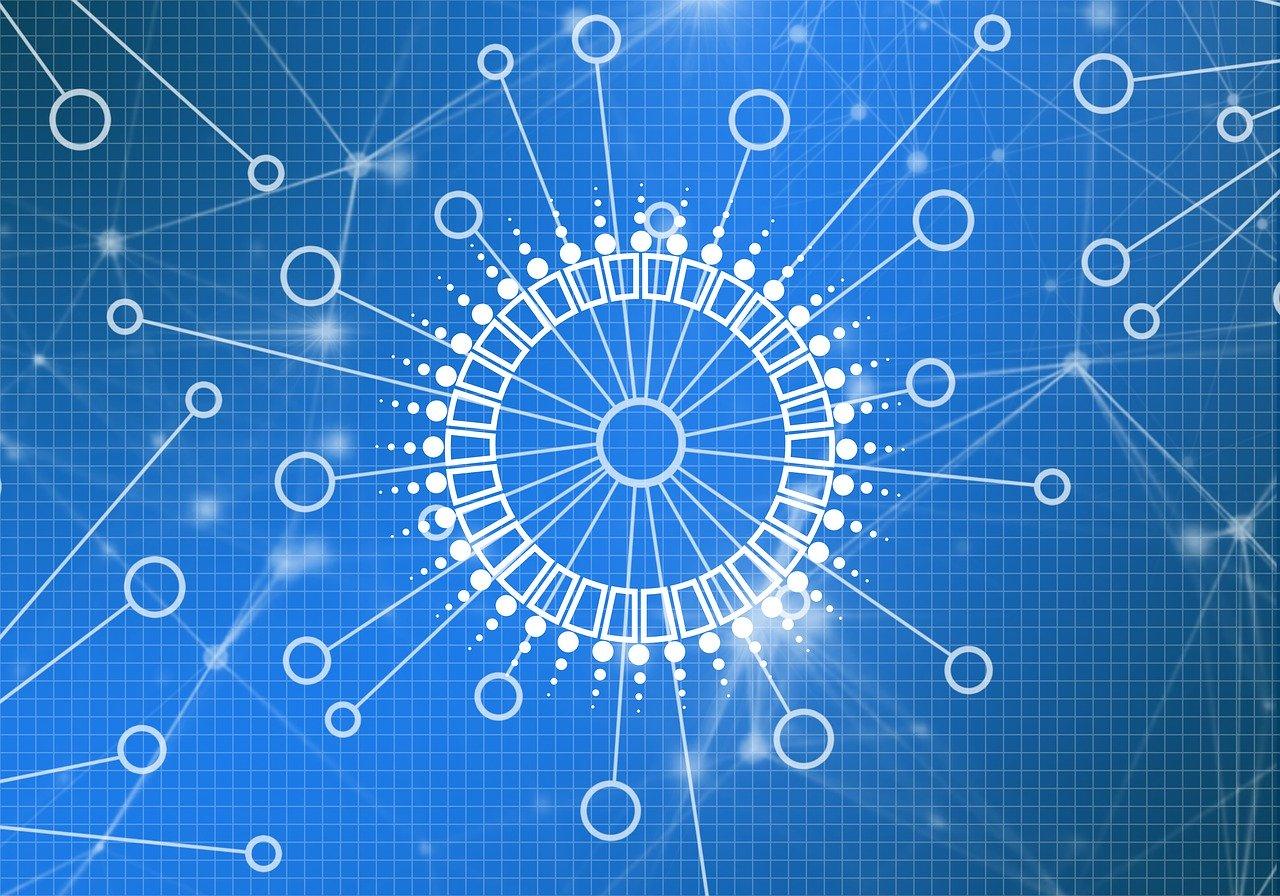 Blockchain and Healthcare Data Management in 2020
In 2019, there were many instances in which companies adopted emerging technologies, such as blockchain, the cloud, AI, and machine learning, to improve their operational functions. Many tech companies in the cloud business reported substantial revenue growth, especially in their cloud segments. Cloud technology makes it possible to access data online even when you're on the go.
Companies such as Amazon (AMZN), Alibaba (BABA), Microsoft (MSFT), and Google (GOOGL) (GOOG) provide services from infrastructure to networks and storage facilities.
Article continues below advertisement
A summary of tech companies' cloud revenues
According to Amazon's most recent earnings release, its Cloud segment turnover grew by approximately 35%. AWS (Amazon Web Services) reported a sales figure of $9 billion in the third quarter of 2019. AWS's revenue made up 13% of its consolidated sales. It was a similar story in the case of Chinese tech company Alibaba. Alibaba released its latest quarterly results on November 1, 2019. The Chinese e-tailer and technology company reported that its cloud revenue was up by an incredible 64%.
Recently, Microsoft's Cloud business was in the news after it landed the $10 billion JEDI contract with the Pentagon. AWS has been contesting the result, citing an "unmistakable bias" in the decision. Market peer Google also got into trouble when news about its Project Nightingale came out. The project involved it helping a healthcare service provider, Ascension, to migrate medical data on cloud storage. Since Google is primarily in the ad business, there are concerns that the company will use the health records for ad campaigns. Concerns emerged after Google acquired FitBit. Fitbit is well known across the world for making a smart band that tracks fitness levels.
Article continues below advertisement
After the Project Nightingale uproar, one might wonder how healthcare providers can use technology for handling patient data. Medical research, diagnosis, and treatment methods have undoubtedly been revolutionalized via modern tech. But are all of these technologies equally efficient when it comes to healthcare data management?
AI, machine learning, IoT, and blockchain in healthcare
Hospitals and treatment centers still rely a lot on traditional and offline record-retention procedures for routine activities. There's little to no potential for data interoperability among service providers. How can healthcare and diagnostics centers transform the issues they face with data management and data security? Although there's immense scope for improvement of operational efficiency in tech, it's vital to adopt that which is the best fit.
Article continues below advertisement
AI and machine learning can be beneficial for analytics. However, it might not be advantageous when it comes to data management. IoT (Internet of Things) solutions, such as wearable devices, help collect data. Hospitals can track patients' heart rate and blood pressure by hooking them up to a smart band. Again, the IoT's benefits are limited to a certain extent. It can be excellent for gathering data on an everyday basis. AI and machine learning can be used to analyze and run simulations with this data. But these technologies aren't optimal when it comes to managing an exhaustive database. Blockchain technology could present the ideal solution.
A report by BIS Research published in 2018 projects blockchain's market share in healthcare will cross $5.6 billion in the next six years. The report forecasts a CAGR (compound annual growth rate) of 63.85% from 2018 until 2025.
Blockchain in a nutshell
Blockchain has many applications across different sectors. It's a technology that's scalable and highly transparent. Interestingly, It's the transparency and simplicity of the technology that ensures a higher level of security. It uses a decentralized and open-source technology. Blockchain uses the concept of distributed ledgers. When a database exists across a network of computers, and each machine has a replica of all the transactions, it's known as distributed ledger technology.
Article continues below advertisement
In a blockchain network, the data blocks store information in an encrypted form. Each block on the grid records a timestamp of the transaction, which makes it tamperproof. A public blockchain can store all generic data, where the data is available to anyone on the network. On the other hand, a private blockchain network can hold all critical, confidential, and sensitive information. In a private blockchain, members need authorization to access this encrypted data. The encryption uses two types of keys—a private key and a public key. A public key encrypts the data, whereas a private key decrypts the data.
Smart contract functionality
Blockchain supports a feature called smart contracts. In simplistic terms, smart contracts are predefined parameters executed when a predetermined event is triggered. Smart contract codes automate a series of activities on the network. Smart contract functionality can do wonders when deployed in healthcare. For instance, if a patient buys prescription medicine from the pharmacy, a smart contract could adjust the inventory levels for that particular drug as well as create an entry for billing the sale. Smart contracts could also notify the patient's insurance company about billing and claim settlements.
According to a recent publication by Forbes, the second-largest health insurer, Anthem, will use blockchain technology to store patient health data. The database will include 40 million patients, and the project will take around three years to complete.
Article continues below advertisement
Blockchain and healthcare
Hospitals, medical clinics, and diagnostic centers have to deal with critical situations and emergencies daily, and managing documentation is a cumbersome process. Using blockchain, healthcare providers can create an elaborate and highly efficient database management system. The network can house a wide range of data about different medicines, diagnostics and test results, patient medical and insurance information, and emergency contact information. Building such a massive database requires a systematic approach. Even administrative tasks such as scheduling a doctor's appointment and managing medicine inventories can be performed easily with blockchain. The technology provides not only functional efficiency but also a cost-effective model for data management.
Blockchain functionalities can help immensely when it comes to maintaining databases about drugs and medicines. Transactions between pharmaceutical companies, wholesalers, doctors, and patients can form a private blockchain network, and cryptographic encryption can keep the data secure. Additionally, all related parties can keep track of their inventory levels.
Smart contracts have potential uses even for clinical diagnosis. Healthcare providers can use them to maintain clinical information to diagnose a disease, the treatment administered, and a patient's response to different kinds of medicines. Deploying smart contracts could grant select permissions to different departments based on the treatment stage. The stagewise treatment data would form a part of a private blockchain network. Only select departments such as senior-level professionals would have access to the patient's complete records, while mid-level and lower-level staff would have limited access.
Article continues below advertisement
How blockchain and cryptocurrencies redefined national borders
Blockchain capabilities came into the limelight after Bitcoin rose to fame. Since then, the tech has become popular for creating different types of virtual currencies. Cryptocurrencies back some facets of the healthcare industry, the legalized cannabis industry, and many other sectors as well.
Most of the features of digital currencies are merely a replica of what blockchain technology can do. For instance, imagine the case of a fund transfer from the US to Europe. Both the US dollar and the euro would be involved in the transaction. The transaction would include intermediary banks, clearing banks, and domestic banks, and there would be charges at each step. Cryptocurrencies such as Bitcoin and Ethereum face none of these bottlenecks. Virtual currency transfers are cheaper and faster than international fund transfers involving national currencies (also known as fiat currencies). Bitcoin can be used for peer-to-peer transactions anywhere in the world. It's one of the features of blockchain that makes this possible.
From a broader perspective, the absence of intermediaries could also do wonders in the medical research field. Instead of transacting digital currencies, professionals could share medical data and research across the globe on a single blockchain network. Such a setup could prompt more innovations and discoveries. Medical professionals could share insights on prognoses and diagnoses on a global level. And since blockchain uses data encryption methods, it's easy to keep a patient's personal identifiers secure.
Conclusion
I believe blockchain as a service could gain a lot of popularity in 2020. The healthcare industry could face a significant revamp by deploying this tech along with IoT. Compared to other sectors, healthcare deals with extremely critical and personal data. Treatment centers could retain even biometric identifiers and health records for an extended period. Such data needs a high level of security, along with easy access. Blockchain could meet both these requirements effortlessly—and in a cost-efficient manner.