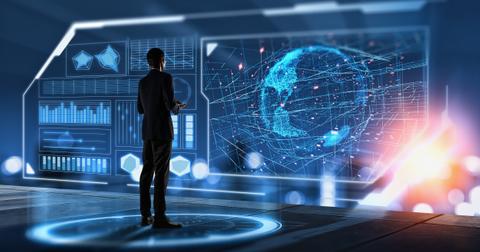 Big Tech in Trouble: Australia Puts Facebook on Notice
By Ruchi Gupta

Updated
Article continues below advertisement
Complaints against big tech companies persist
Australian media publishers have long complained about big tech companies giving them unfair competition for advertising dollars. News Corp has gone as far as calling for the breakup of Google.
Google and Facebook alone will make $103.7 billion and $67.4 billion in global advertising sales, respectively, in 2019, eMarketer estimates. And eMarketer forecasts global digital ad revenue will reach $333.3 billion this year, suggesting Google and Facebook will capture more than half of the world's digital ad spending.
Australia puts Facebook on notice
But Facebook's defense hasn't stopped Australia from exploring ways to rein in big tech companies. Australia will release new guidelines that seek to ensure that big tech companies do not abuse their market dominance. It wants Facebook and Google to follow those guidelines. And if they don't, then Australia's antitrust agency would force them to, Reuters reports.
In addition to clipping the wings of big tech companies, Australia wants to clean up digital platforms. After the Christchurch shooting in March, which was live-streamed on social media, Australia passed a new law on social media content regulation. Under the law, a company could be fined up to 10% of its global revenue for violation. Furthermore, executives of a company that violates the law could be jailed for several years.