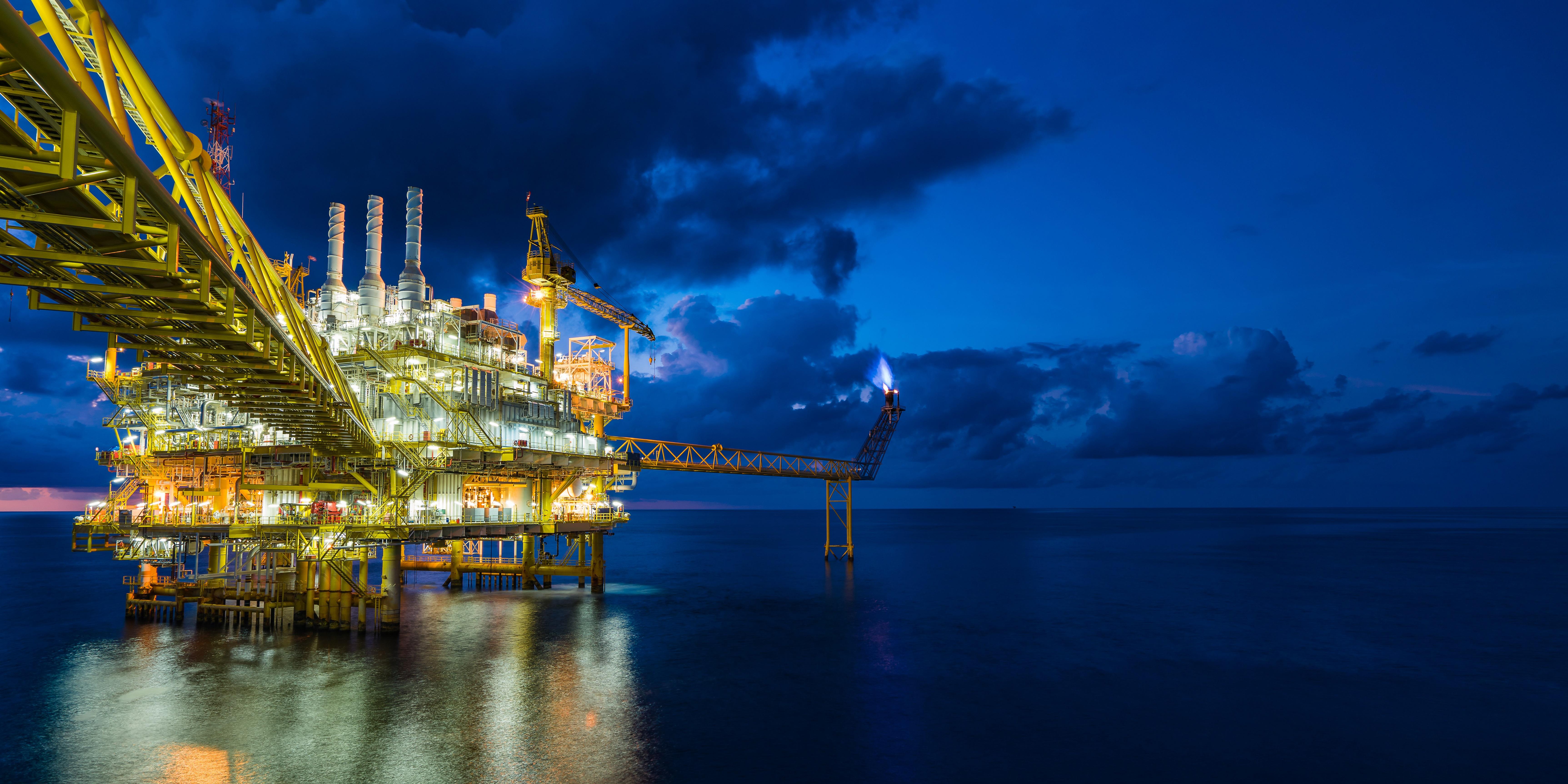 Best Energy Stocks: Target Prices and Upside Potential
By Maitali Ramkumar

Dec. 29 2019, Published 1:51 p.m. ET
Integrated energy stocks have put up a dull performance in the current year. ExxonMobil (XOM), Royal Dutch Shell (RDS.A), and BP (BP) stocks have had marginal positive returns. However, Chevron (CVX) stock has clocked better returns. At the same time, all of these energy stocks have underperformed the equity market, which has touched all-time highs this year.
In 2019, XOM, RDS.A, and BP have risen by 2.7%, 0.7%, and 0.3%, respectively. But CVX has posted 10.6% returns year-to-date. The S&P 500 Index (SPX) has surged by 28.5% in 2019. The underperformance of energy stocks is due to weaker crude oil prices this year. However, the market has surged due to easing trade tensions, federal rate cuts, and better-than-expected corporate earnings.
With this background in mind, let's evaluate Wall Street analysts' mean target prices on the above energy stocks. We'll also estimate their upside potential based on these target prices.
Article continues below advertisement
Energy stocks' upside potential
Wall Street analysts see the highest upside potential in Shell stock. Their mean target price stands at $76, which implies a 29% upside from its current level. Next in line is BP, which has a mean target price of $49. BP's target implies about a 28% gain.
Analysts expect Chevron and ExxonMobil stocks to post relatively low returns. Their mean target prices on CVX and XOM stand at $137 and $79, which reflects 13% and 12% upsides, respectively, from current levels.
Why analysts forecast over 10% returns from energy stocks
Analysts' positive expectations for energy stocks are due to the improving upstream and downstream business conditions. While upstream is mainly dependent on oil prices, downstream relies on refining and chemical margins. The industry environment seems to be strengthening on most of these parameters.
Article continues below advertisement
Energy stocks to benefit from better oil prices in 2020
Oil prices are forecast to recover in 2020. In the current year, though oil prices have risen, on average, they have stood lower compared to the previous year. WTI oil prices have increased by 34.6% year-to-date, but they stand 12.2% lower in 2019. On average, WTI prices have held at $57 per barrel in 2019.
Firms like J.P. Morgan and Goldman Sachs have raised their oil price estimates for the next year. While J.P. Morgan expects WTI to stand at $60.0 per barrel, Goldman Sachs sees WTI at $58.5 per barrel in 2020. So, higher oil prices could boost these oil companies' upstream earnings.
Strengthening downstream environment
IMO 2020 is changing the refining industry dynamics. Shippers are required to use low-sulfur fuels from January 2020. They will have to buy low-sulfur fuel or convert high-sulfur to low-sulfur fuel with the help of a scrubber. So, ships that have scrubbers on boards are open to buying high-sulfur fuels.
However, ships with scrubbers are estimated to constitute a small portion (about 11% by tonnage) of the total vessels worldwide by January 2020. By the end of 2020, they are expected to increase to 15% of the total vessels by tonnage. This is still a smaller number than the vessels that don't have onboard scrubbers.
Article continues below advertisement
With more ships without scrubbers, the demand for low-sulfur fuels could increase sharply. This increase in demand means the primary onus of this regulatory change lies on refiners, who will be expected to supply the needed fuels. Refiners that can use sour crude oil to produce the required fuels will gain the most from these changing dynamics. Others will have to use sweet crude oil.
These changing conditions have already raised refining cracks and widened the sweet-sour spreads in the current quarter. Higher cracks and spreads could result in better refining margins for energy companies. So, integrated oil companies' downstream earnings should mostly benefit from these changing conditions in 2020.
Why is Shell expected to perform best?
Analysts expect energy stock Shell to post the best returns, apparently due to its improving financial position and earnings outlook. Shell has worked quite hard to improve its financial condition, which was stressed during its BG Group acquisition. Since then, the company has turned the corner due to its strict financial discipline.
In the first nine months of 2019, Shell continued to strengthen its financials. During the year, the company reduced its debt level and generated enough cash flow to cover its essential expenses. Shell could do this due to its focus on reducing costs, optimizing capex, selling non-competitive assets, and delivering new projects on schedule. So, while the company reduced costs, it made evident efforts to pump up its revenues. To learn more, read Analysts' Views: Is Shell a Better Buy than BP Stock?
Further, Wall Street analysts expect Shell's earnings to rise by 21% in 2020, better than Chevron and BP. The growth is expected to come from better upstream and downstream earnings, which will be supported by the factors discussed above.
Article continues below advertisement
Plus, upstream project start-ups and ramp-ups will add to the company's oil and gas production in 2020. This could further help Shell's upstream earnings. Also, on the IMO 2020 front, Shell seems all set to offer a wide range of fuels to the shipping industry to fit their needs. This should help the company's downstream margins and earnings in the next year.
BP also a contender in the race
Analysts expect energy stock BP to put up the second-best returns. This is likely based on the company's earnings outlook. BP has a series of projects under development in the upstream segment. These projects are expected to boost the company's hydrocarbon output. Plus, BP will benefit from changing downstream dynamics.
Regarding IMO 2020, BP's CFO Brian Gilvary said, "Looking to 2020, margins in light heavy crude differentials are expected to be supported by increased demand for marine diesel and very low sulphur fuel oil needed to meet the IMO's new MARPOL bunker fuel specifications. Brent-WTI is expected to narrow further, as new pipeline capacity comes on stream out of the Permian."
However, analysts could be worried about the company's debt and cash flow positions. It has high debt on its balance sheet as a result of the implementation of International Financial Reporting Standards (or IFRS) on leases. To learn more read, BP Stock: Is It Wrong to Buy It Now?
Article continues below advertisement
Chevron and ExxonMobil—the lowest returns
Analysts expect energy stocks Chevron and ExxonMobil to post lower returns compared to Shell and BP. This expectation could be due to the relative strengths in their upstream production.
Chevron has seen record production in the current year. However, growth rates might soften in the next year. The company has already produced oil and gas at a high level of 3.1 million barrels of oil equivalent in the first nine months. Next year, its production could improve slightly, which might result in a lower output growth rate. Wall Street analysts expect Chevron's earnings to rise by 8% in 2020.
Further, ExxonMobil has positioned its upstream portfolio for long-term growth. Its critical assets are estimated to begin production in the next three to four years. Currently, ramp-ups at existing projects like Permian Basin are raising the company's production. To learn more, read ExxonMobil and Chevron: Upstream Portfolio Positioning.
Analysts expect ExxonMobil's earnings to rise by 42% in 2020, the highest among its peers. Such a steep rise in earnings is due to the lower base in 2019. In the current year, analysts estimate its earnings to fall by 45%, again the highest among its peers.
However, both Chevron and ExxonMobil have strong financials. They have seen numerous oil cycles. They have the best debt ratios in the industry. In the current year, Chevron looks even stronger than ExxonMobil. This is mainly due to its lower debt ratio and better cash flow position.
Chevron has the lowest debt ratio standing at 17%. Plus, the company's cash sufficiently covered its necessary expenses like capital expenditures and dividends in the present year. Read ExxonMobil or Chevron: Which Is the Oil Stock for 2020? for a comparative analysis of these oil stocks.