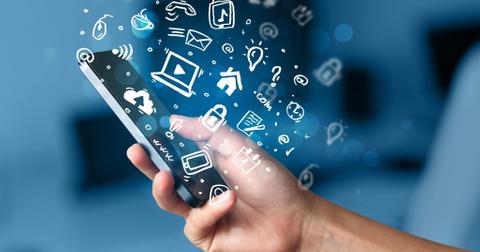 AT&T's Share Buyback, Cost-Cutting, HBO Max, and More
By Ambrish Shah

Updated
During Tuesday's UBS Global TMT Conference, AT&T's (T) president and Chief Operating Officer John Stankey provided an update to the telecom giant's investors.
Article continues below advertisement
AT&T at the conference
During the conference, Stankey stated that AT&T started implementing share buybacks in the fourth quarter. Stankey also announced a $4 billion accelerated share repurchase program to retire 100 million shares in Q1 2020. The company plans to return $75 billion to shareholders over the next three years, $30 billion from share buybacks, and $45 billion through dividends.
AT&T is also accelerating its cost-cutting efforts. The company noted, "Stankey said that the company is focused on exceeding its recent typical annual 6% to 8% reduction in network operational costs. Stankey said the company has set a 2020 target of an additional 4% in cost reductions, or about $1.5 billion, driven primarily by lower labor-related costs and corporate overhead."
Looking ahead to 2022
By the end of 2022, AT&T also expects to pay off 100% of the debt arising from the Time Warner acquisition. The company targets a net-debt-to-adjusted EBITDA ratio in the 2.0x–2.25x range by the end of 2022, which could position the company for a debt rating upgrade.
In addition, AT&T plans to continue evaluating its portfolio and monetize its non-core assets. In 2019, the telecom company expects to monetize about $14 billion of non-core assets. The company expects to monetize $5 billion–$10 billion of non-core assets next year.
Article continues below advertisement
The company's statement noted, "Potential sales include AT&T's regional sports networks, additional real estate transactions and additional tower sales. The company expects the previously announced monetization of its stake in Central European Media and the sale of its Puerto Rico wireless operations to close by the middle of 2020."
Stankey reiterated that the company is on track to deliver on all of its fiscal 2019 commitments.
AT&T's HBO Max launch
AT&T's WarnerMedia segment is gearing up to launch HBO Max, a new online video streaming service, in May 2020. The telecom company intends to price HBO Max at $14.99 a month. HBO Max is likely to launch with 10,000 hours of content.
AT&T is targeting 75 million–90 million global subscribers by the end of 2025, with approximately 50 million in the US. AT&T plans to offer HBO Max at no additional charge to all existing 10 million HBO customers on AT&T distribution platforms.
Notably, HBO Now customers who subscribe through HBONow.com and are billed directly would receive WarnerMedia's HBO Max at no additional charge. Customers who subscribe to AT&T's premium mobile, video, and broadband services would receive HBO Max for no additional charge.
HBO Max would compete with other over-the-top streaming service providers like Netflix (NFLX), Apple TV+, and Disney+. On November 1, Apple (AAPL) introduced Apple TV+, which is priced at $4.99 per month.
On November 12, Walt Disney (DIS) introduced Disney+ for $6.99 per month or $69.99 per year. Disney+ attracted about 10 million customers on its first day. Plus, Comcast's (CMCSA) NBCUniversal segment is also gearing up to introduce Peacock, a new online video streaming service, in April 2020.
According to a December 10 Broadcasting and Cable report, Stankey said, "Disney was kind of like about half the content of what we have at half the price and we're twice the content of what we currently have [on HBO] at the same price."
Stankey added, "The strongest appeal of Disney+ is to the youth of the family. [Its] strength as a product to satisfy the other members of the family, it's not that deep."
The report added that HBO Max "is a product that appeals to the entire family and the family wireless plan."
Article continues below advertisement
Financial performance
AT&T reported sales of $44.6 billion in Q3 2019, down 2.5% year-over-year from sales of $45.7 billion in Q3 2018. Its adjusted earnings per share improved from $0.90 in Q3 2018 to $0.94 in Q3 2019. Analysts expect the telecom company to post sales of $47.1 billion with adjusted earnings per share of $0.88 in Q4 2019.
Stock performance
AT&T stock rose 0.05% on Tuesday to close at $38.06. Based on its closing price on Tuesday, AT&T stock is trading at a discount of 4.1% to its 52-week high of $39.70 and a premium of 42.0% to its 52-week low of $26.80. At yesterday's closing price, the company's market capitalization was $278.0 billion.
AT&T's 14-day RSI (relative strength index) score is 50, which signifies that investors are neutral on the stock. On Tuesday, AT&T stock closed near its Bollinger Band midrange level of $38.11. The value also signifies that the stock isn't overbought or oversold.
Analysts have a target price of $39.02 on AT&T stock, which implies an upside of about 3% based on its closing price of $38.06 on Tuesday.
AT&T stock has risen 33.4% this year through December 10. The stock has performed better than T-Mobile (TMUS) and Sprint (S). T-Mobile and Sprint have returned around 17.9% and -8.3%, respectively, this year.
On Monday, the multistate lawsuit opposing the merger deal between T-Mobile and Sprint kicked off in Manhattan. To learn more, please read T-Mobile, Sprint Merger Antitrust Trial Starts.
Please read AT&T Stock: Jim Cramer's Views, Wall Street's Preference and AT&T Announces Price Hikes for DIRECTV, U-verse TV to learn more. Also, check out AT&T Stock Falls Due to Growth Concerns.