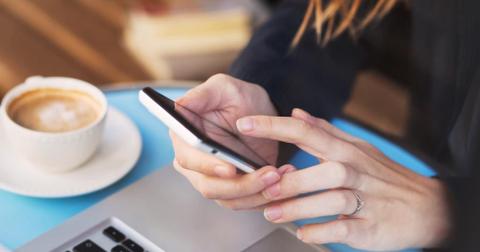 AT&T Stock: Jim Cramer's Views, Wall Street's Preference
By Ambrish Shah

Updated
The host of CNBC's Mad Money, Jim Cramer, has repeatedly shared his views on AT&T (T) stock. On Monday, he stated that AT&T stock is worth holding despite the downgrade from MoffettNathanson analyst Craig Moffett.
Moffett downgraded the stock to "sell" from "neutral" with a target price of $30. The analyst is skeptical about the company achieving its 2020 and three-year goals. He also believes that AT&T's wireless segment would need significant growth to offset weakness in other segments.
Article continues below advertisement
Jim Cramer's views on AT&T stock
According to a December 9 CNBC report, Cramer noted, "If AT&T were trading in the $40s or even the mid-$50s, where Elliott believes it can go if the company hits its long-term targets, then the stock would be a sell here." He continued, "But at $38, AT&T's already trading like those estimates are unlikely. And, hey, if management can deliver, I see this stock going much, much higher."
Cramer responded to the MoffettNathanson downgrade by saying, "Even if he's right that it's borderline impossible for AT&T to hit its forecasts for 2022, I don't think any of the bulls are really banking on those numbers." He added, "This is a forced turnaround play, meaning Elliott Management is forcing AT&T to get its act together."
Cramer concluded, "Put it all together, I think Moffett's missing the forest for the trees with this sell recommendation." He continued, "If the company can't make real progress toward its long-term guidance, I have to believe Elliott will come down on them like a ton of bricks and bring in a new team."
According to FactSet, AT&T's revenue is likely to reach $182.8 billion in fiscal 2022, about 7% more than the $170.8 billion the company reported in fiscal 2018.
Article continues below advertisement
Elliott Management's stake in AT&T stock
In September, Elliott Management, a well-known hedge fund, revealed its $3.2 billion stake in AT&T. The activist investor also sent a letter to AT&T's board of directors. Elliott believes that the telecom company would be worth more than $60 per share by 2021. To improve AT&T's stock performance, the activist investor suggested a four-step restructuring plan in the letter:
"Improved strategic focus" with the divestment of unnecessary assets like DIRECTV and Mexican wireless operations.
"Significant operational improvements" with 300 basis points of EBITDA margin expansion by 2022 achieved through $5 billion in net cost reductions.
A "formal capital allocation framework" with no additional material M&A to focus on share repurchases and dividends.
"Enhanced leadership and oversight" by making management changes as well as the adoption of corporate governance best practices.
In October, conceding to the activist investor's demands, AT&T agreed to pay off the debt arising from Time Warner's acquisition and add two new board members. The telecom company also agreed to monetize about $10 billion of its non-core assets in 2020.
Financial performance in Q3
AT&T reported adjusted earnings per share of $0.94 in Q3 2019, while Wall Street analysts projected EPS of $0.93. The telecom company reported revenues of $44.6 billion in Q3 2019, lower than the Wall Street analyst consensus estimate of $45.0 billion.
In Q3 2019, AT&T lost 1.2 million pay-TV customers due to rising competition from over-the-top service operators like Netflix and Amazon Prime. However, the mobile carrier added 101,000 postpaid phone net customers and added 227,000 prepaid net customers. AT&T's total postpaid customers fell 1.3% year-over-year to 75.2 million through September 30. The company reported a postpaid phone churn rate of 0.95% in the third quarter.
Comparatively, T-Mobile (TMUS) added 754,000 postpaid phone net customers, while Sprint (S) reported 91,000 net losses in the same quarter.
Article continues below advertisement
Rating summary
Of the 29 analysts providing recommendations on AT&T stock, 44.8% rated it as a "buy," and 48.3% maintained a "hold" rating. Meanwhile, 6.9% of the analysts gave it a "sell" rating. AT&T stock closed at $38.04 on Monday, reflecting a potential upside of 2.6% to the analysts' target price of $39.02 per share.
AT&T's stock returns
AT&T stock fell 0.42% on December 9 and closed the trading day at $38.04. The stock is trading 4.2% below its 52-week high of $39.70 and 41.9% above its 52-week low of $26.80.
On Monday, AT&T closed 0.3% below its 20-day moving average and 0.1% below its 50-day moving average. It also traded 3.6% above its 100-day moving average.
AT&T's 14-day relative strength index score of 50 indicates that it's neither oversold nor overbought. On December 9, it closed near its middle Bollinger Band level of $38.17, which also suggests that it's neutral.
As of December 9, AT&T stock was up 33.3% YTD (year-to-date). T-Mobile stock has risen 19.3%, while Sprint stock has fallen 7.2% YTD.
On December 9, AT&T's market capitalization was $277.9 billion. On the other hand, peers T-Mobile and Sprint had market caps of $64.9 billion and $22.2 billion, respectively.
Please read AT&T Announces Price Hikes for DIRECTV, U-verse TV and AT&T Stock Price Higher Following Investor Update to learn more.