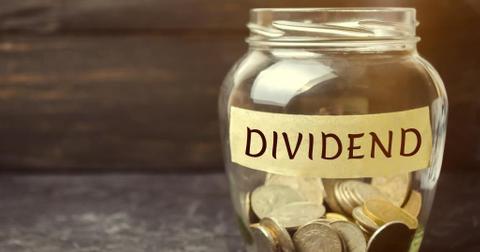 AT&T Declares Dividend and Share Buyback Plan
By Ambrish Shah

Updated
On December 13, AT&T (T) declared a quarterly dividend of $0.52 per share. The dividend will be paid on February 3, 2020, to shareholders of record as of January 10, 2020.
The recent dividend represents a rise of 2% compared to its quarterly dividend of $0.51 per share in the previous year's period. AT&T has increased its quarterly dividend for 36 consecutive years. The company's long dividend payment history suggests stability and reliability. Its annualized dividend will be $2.08 per share, up from $2.04 per share. As of December 13, AT&T's dividend yield stands at 5.44%.
Article continues below advertisement
Capital allocation plan
In the first quarter of 2020, AT&T plans to buy back 100 million shares worth $4 billion. The telecommunications company started retiring shares in the fourth quarter of 2019. It plans to return $75 billion to shareholders over the next three years—$45 billion through cash dividends and $30 billion through share repurchases.
In 2019, AT&T is expected to give away $14.9 billion in cash dividends. It paid a total cash dividend of $11.2 billion in the first nine months of this year. During the first nine months of 2019, the company generated $20.9 billion in FCF (free cash flow). The telecommunications company hiked its FCF outlook to $28 billion in 2019. FCF is a company's leftover cash from operations after capex. It's generally utilized for debt repayments, dividend payments, and expansion.
At the end of the third quarter of 2019, AT&T had net debt worth a mammoth $158.6 billion. The company expects to achieve a net debt-to-adjusted EBITDA ratio of 2.5x by the end of this year. It expects a net debt-to-adjusted EBITDA ratio in the range of 2.0x–2.25x by the end of 2022.
AT&T focuses on deleveraging its business using its FCF after dividends and asset monetization. This year, the company expects to divest net $15 billion of nonstrategic assets. AT&T also expects to monetize a further $5 billion–$10 billion of noncore assets in 2020.
AT&T's pay-TV customer losses
In the third quarter, AT&T reported net losses of 1.16 million premium TV subscribers (including DIRECTV and U-verse) compared to 346,000 net losses in the third quarter of 2018. Its total premium TV subscribers fell 12.3% year-over-year to 20.4 million through September 30. AT&T is losing pay-TV subscribers due to competition from over-the-top operators. Netflix, Hulu, and YouTube TV are the leading providers of online streaming video services.
Article continues below advertisement
According to a FierceVideo report on December 13, "AT&T reiterated that video subscriber losses had topped out after the third quarter. However, the company still has a long descent ahead of it to get its numbers back to acceptable levels." The report added, "The good news is that earnings for AT&T's entertainment group held steady, though Stankey warned that with the introduction of AT&T TV and HBO Max next year (in February and May, respectively) along with the company's continued fiber expansion, the path to stable EBITDA in 2020 won't be as 'clear cut.'"
Charter Communications (CHTR) and Comcast (CMCSA) also lost pay-TV subscribers in the third quarter. Charter lost 77,000 residential video subscribers, while Comcast lost 222,000 residential video subscribers.
Stock performance
At 1:48 PM ET on December 16, AT&T stock was up 0.9% at $38.61. On December 13, the stock fell 0.23% and closed at $38.26. At its closing price, the company's market cap stood at $279.5 billion. Its stock was trading 3.6% below its 52-week high of $39.70 and 42.8% above its 52-week low of $26.80.
AT&T closed 0.7%, 0.3%, and 3.5% above its 20-day, 50-day, and 100-day moving averages of $37.98, $38.13, and $36.95, respectively. The company's 14-day RSI (relative strength index) score of 53 signifies that its stock is neither oversold nor overbought.
AT&T's upper, middle, and lower Bollinger Band levels are $39.26, $37.98, and $36.70, respectively. On December 13, it closed near its middle Bollinger Band level, which also signified that it was neutral.
AT&T stock offers a potential upside of about 2% for the next year. Analysts have given it a mean target price of $39.02. The stock has risen 34.1% YTD (year-to-date) as of December 13.