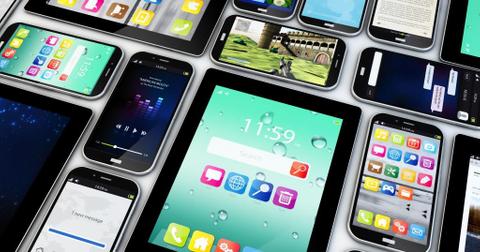 AT&T Announces Price Hikes for DIRECTV, U-verse TV
By Ambrish Shah

Updated
AT&T (T) announced that it plans to increase prices for its satellite TV services to cover rising programming expenses. The price impact would be seen in its DIRECTV and U-verse brands. The price hike would become effective on January 19, 2020.
According to a FierceVideo report on December 6, "Beginning January 19, DirecTV video service packages will increase their monthly rates by between $1 (Basic Choice) and $8 (Premier)." The report added, "U-family will go up by $3 per month; U200, U200 All In, U200 Latino, U200 Latino All In, U300 and more will go up by $5 per month; and U400, U450 and more will go up by $7 per month."
However, the U-Basic TV plan would not see a monthly price increase. The U-verse broadcast TV fee would increase as much as $2 per month. In November, Comcast (CMCSA) announced that it would also raise its prices for satellite TV services.
Article continues below advertisement
AT&T loses pay-TV customers
AT&T reported adjusted earnings per share of $0.94, which was 4.4% higher than in Q3 2018. The company's revenues came in at $44.6 billion, a decrease of 2.5% year-over-year.
In Q3 2019, Wall Street analysts expected the telecom company to report adjusted EPS of $0.93 on total revenue of $45 billion. For 2019, Wall Street expects AT&T to report net income of $25.5 billion, which represents about 6.4% growth year-over-year.
AT&T lost 1.2 million net pay-TV customers in Q3 2019 compared to its 346,000 net losses in Q3 2018. The company has reported pay-TV customer losses for the past several quarters. AT&T's total pay-TV customers fell 12.3% year-over-year to 20.4 million through September 30.
Amid pay-TV customer losses, AT&T is preparing to launch a new streaming TV service, named AT&T TV. The company is beta testing AT&T TV in 15 US cities. The company plans to launch the service nationwide in 2020.
In the third quarter, Comcast and Charter Communications (CHTR) lost a net total of 238,000 and 75,000 pay-TV customers, respectively. Dish Network (DISH) posted a net loss of 66,000 pay-TV customers in the third quarter. These companies lost pay-TV subscribers due to rising competition from video-streaming services such as Netflix, Amazon Prime, and Apple TV+.
Article continues below advertisement
Analysts' recommendations
AT&T stock offers an upside potential of 2% based on analysts' mean price target of $39.02. It traded at $38.20 on December 6.
Among the 29 analysts currently tracking AT&T stock, six recommended a "strong buy," and another seven recommended a "buy." Plus, 14 analysts recommended a "hold." Notably, AT&T has received "sell" ratings from two analysts.
Analysts expect the company's adjusted EPS to rise 0.6% year-over-year to $3.54 in 2019. They expect its sales to rise 6.3% YoY to $181.4 billion.
Stock price movement
On December 6, AT&T stock was up 34% YTD (year-to-date). In comparison, T-Mobile (TMUS) stock has risen 22%, while Sprint (S) stock has fallen 5% YTD.
AT&T stock rose 0.03% on December 6 and closed the trading day at $38.20. At this closing price, the company's market cap stood at $279.1 billion. The stock is trading 4% lower than its 52-week high of $39.70 and 43% higher than its 52-week low of $26.80.
On December 6, AT&T closed 0.1% below its 20-day moving average and 0.4% above its 50-day moving average. It also traded 4.1% above its 100-day moving average.
To learn more, please read Does AT&T Stock Have Room to Grow after Its Rally? and AT&T Stock: Jim Cramer Likes It—Should You Buy?