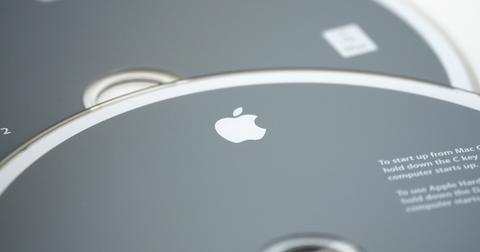 Apple Revenue and iPhone Demand in China Drop
By Shankar Iyer

Updated
Tech companies are facing issues in multiple regions around the world. Top US companies Apple, Amazon, Google, and Facebook are facing fines for data privacy violations and tax evasion in Europe. Margrethe Vestager, the European Competiton Commissioner, aims to collect what she feels is due to the European Union from US tech companies.
There are talks about a new digital tax, which could soon be enforced in Europe. In 2016, Vestager fined Apple (AAPL) 14 billion euros in Europe, including an additional penalty of over 1 billion euros. In the latest turn of events, Apple is facing declining sales in China over the US-China trade war.
Article continues below advertisement
iPhones sales in China on the decline
It seems that the US-China trade war has had a severe impact on the iPhone manufacturer's regional revenue figures. In a report by CNBC, Apple shipments are on the decline primarily in China. CNBC quoted Credit Suisse analysts who claim that Chinese consumers no longer have a high level of enthusiasm for owning iPhones. The study claims that the dispatch of iPhones to China is down by over 35% in November 2019 when compared to the same period in 2018.
The Credit Suisse analysts state this is not a one-time event. In October, iPhone sales were down by more than 10% on a year-over-year basis. A double-digit decline in regional revenues for two consecutive months is not a good sign for any company.
iPhone is a globally renowned brand, and China is still an important market for Apple. The uncertainty about iPhone demand could continue until December 15. However, the situation might become more aggravated on December 15 instead of cooling down. New tariffs by the Chinese government should become effective this week, which could increase the cost of Apple products in China. According to CNBC, iPhone prices in China could rise by around $70 per unit.
Article continues below advertisement
Can Apple's costs change with Chinese tariffs?
There is another catch that could soon affect Apple's sales in other regions. However, there is little clarity about this aspect. Apple relies on some Chinese companies to supply input materials for manufacturing.
A June 19 Nikkei Asian Review report hinted that Apple is considering other alternatives to its production in China. Apple was considering reducing the manufacturing in China to 15%–30%. The US tech company was evaluating the cost impact of a shift to Southeast Asia or Mexico, according to that report.
Presently, Apple is caught in a delicate predicament. The new tariff imposed by President Trump would impact Apple's cost of raw material imports. Plus, President Xi Jinping's tax increase would take a toll on the company's revenues from the world's second-largest economy.
Wrapping up
When Apple released the iPhone 11 in September, there were high hopes for this product. In one of our earlier research articles, we noted that a UBS analyst was bullish about Apple revenues in China. Plus, the UBS analysts could not weigh the counter-impact of Chinese tariffs on Apple products.
Because Apple is facing a dilemma from the dropping revenue front and increasing cost impact from China's massive economy, it is unclear how the tech giant's management might tackle this question.