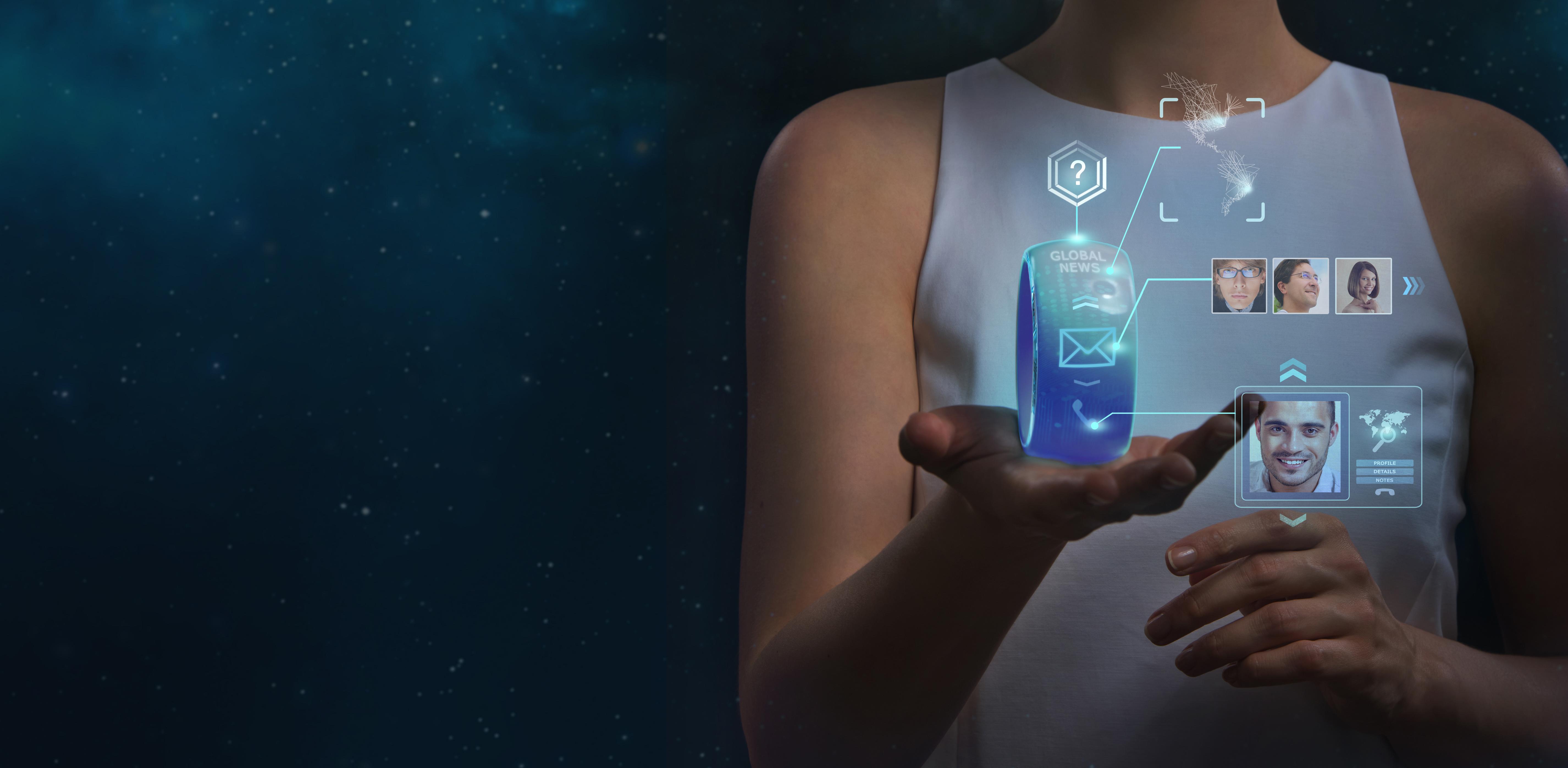 Apple and Intel Drag the Dow Jones Lower Today
By Adam Rogers

Dec. 3 2019, Updated 12:35 p.m. ET
The Dow Jones Industrial Average (DJIA) is down over 400 points, or 1.6%, today as of the time of writing. Tech giants Apple (AAPL) and Intel (INTC) fell 2.5% and 2.3%, respectively, in early market trading.
The S&P 500 is down 1.23%, while tech ETFs XLK, SMH, and SOXX have fallen 1.53%, 1.9%, and 2%, respectively. The markets are trading lower after President Donald Trump indicated that a trade deal with China might take longer than expected.
According to a MarketWatch report, Trump stated, "In some ways, I think it's better to wait until after the election if you want to know the truth. But I'm not going to say that, I just think that."
The Dow has now fallen for the third consecutive trading session. It's lost close to 3%, or 800 points, since November 26. Trade war optimism coupled with the country's low unemployment rate previously drove the broader market indexes to record highs.
Apple stock has also gained significant momentum in the second half of 2019. It rose 55% between June and December to touch a record high of $268.25. The stock is currently trading at $257.8, still up an impressive 63% YTD (year-to-date).
Intel stock has also recently gained momentum, rising 32% between late August and December. It's currently trading at $56.48 and is up 20% YTD.
Article continues below advertisement
All Dow Jones stocks trading in the red today
The top losers today in the Dow Jones Index other than Apple and Intel are Caterpillar, Dow Chemical, and Goldman Sachs, which are down 2.7%, 2.8%, and 2.5%, respectively. None of the stocks that are part of the DJIA are trading in the green today.
The DJIA fell almost 200 points yesterday as well on the back of uninspiring manufacturing data. The ISM (Institute of Supply Management) reported a PMI (purchasing managers' index) of 48.1 for November, 0.2 percentage points lower than the PMI of 48.3 in October this year.
The PMI for November was below the market estimate of 49.4. There was a contraction in demand as well as consumption, while new export orders also entered into contraction territory. A PMI score of below 50 indicates a contraction, while a score north of 50 suggests expansion. Thirteen out of 18 industries reported contractions in November.
Timothy Fiore, chair of the ISM, attributed the lower PMI score to a slowing global economy. He stated, "Global trade remains the most significant cross-industry issue. Among the six big industry sectors, Food, Beverage & Tobacco Products remains the strongest, while Fabricated Metal Products is the weakest. Overall, sentiment this month is neutral regarding near-term growth."
According to past statistical evidence, the PMI score in November indicates annualized GDP growth of 1.5%.
Will Apple stock fall by the end of December?
According to a CNBC report, the US government will go ahead with an additional 15% tariff on Chinese products worth $156 billion. The tariff will take effect starting on December 15 in the event that there's no progress on the trade deal front.
Over the past month, investors have been optimistic about Phase 1 of the trade deal between the world's two largest economies. CNBC further stated that China would like to roll back existing tariffs as part of the trade deal, but the US is unwilling to move ahead with this option.
In the event the tariffs are implemented on December 15, investors can expect the broader indexes to move down. As we said earlier, the indexes have been trading close to record highs primarily due to optimism over a trade deal.
Tech giants such as Apple have driven the DJIA to record highs. However, some near-term weakness could drive AAPL lower after an impressive bull run so far in 2019.
Last month, Apple requested a tariff exemption for 11 of its products, including the MacBook, HomePod, and AirPods. The last round of tariffs was levied on products in September 2019.
President Trump visited an Apple manufacturing facility in the US recently and stated that he "might" exempt Apple from the upcoming round of tariffs. However, nothing has been confirmed officially.
Tech stocks—especially semiconductors—have significant exposure to China. These stocks have made a strong comeback in 2019 but could very well wipe out part of these gains if the tariff war escalates.
Will tech stocks move lower, mirroring the mayhem we saw in the last quarter of 2018?