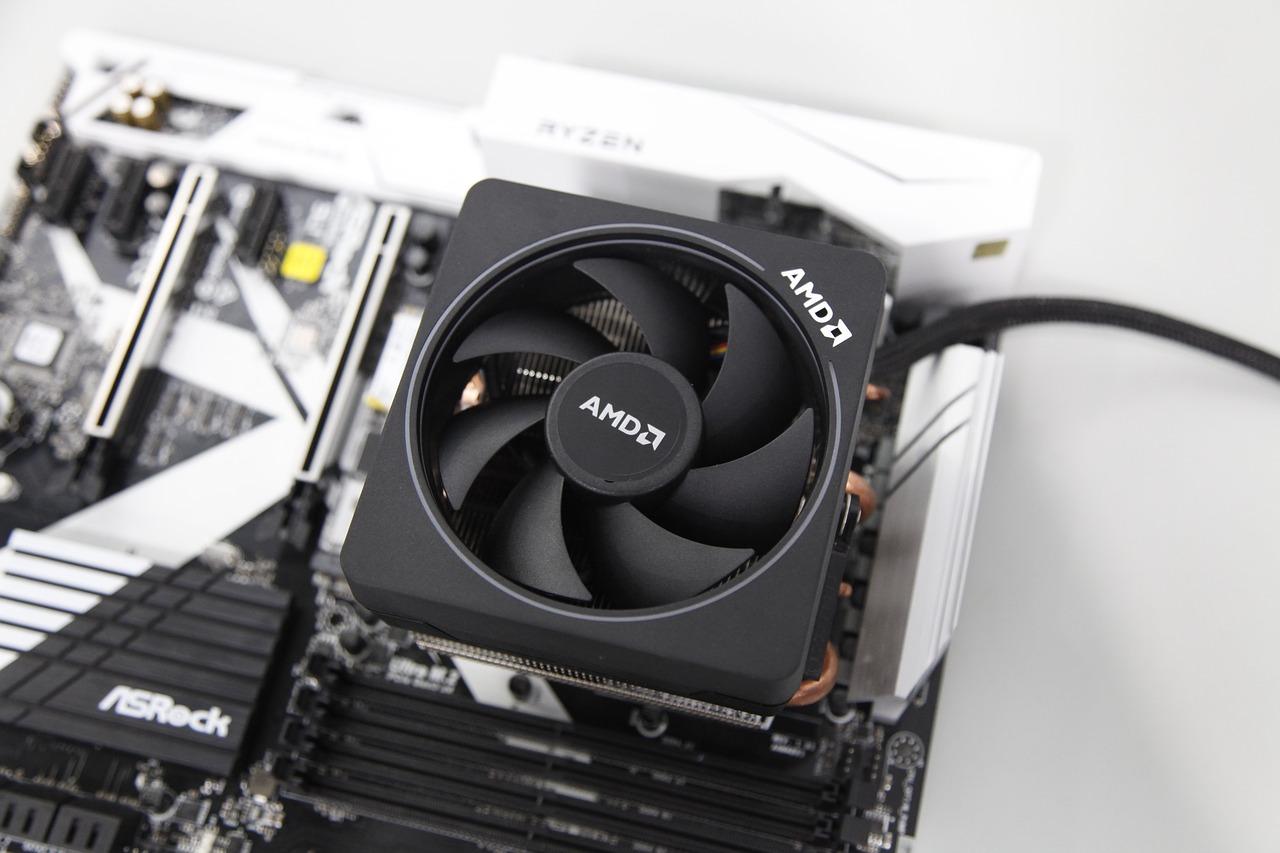 AMD Stock Makes New High on RX 5500 XT GPU Launch
By Puja Tayal

Dec. 16 2019, Published 6:51 p.m. ET
On December 12, Advanced Micro Devices (AMD) stock touched a new 20-year high of $41.96 with the launch of Radeon RX 5500 XT GPU. This GPU (graphics processing unit) is the part of its midrange RX 5500 series GPUs it unveiled on October 7.
This series includes RX 5500M GPUs for gaming laptops, RX 5500 GPUs for gaming desktops, and standalone GPUs from AIB (add-in-board) partners. AMD sold the first two GPUs only to OEMs (original equipment manufacturers) and did not make them available in retail stores.
The standalone RX 5500 XT hit the market yesterday, with several AIB partners releasing their custom variants. This GPU would compete with Nvidia's (NVDA) GeForce GTX 1650 SUPER GPU. 
Article continues below advertisement
Correlation between AMD stock and RX 5500 XT
AMD's RX 5500XT is its first midrange standalone GPU in the Navi-based RX 5000 series built on the next-generation RDNA (Radeon DNA) architecture. The RX 5500XT is built on the 7-nanometer node and is below the RX 5700XT launched in July.
This GPU comes as welcome news for AMD investors after Jon Peddie Research's November 25 report showed that AMD's discrete GPU market share fell by 500 basis points sequentially in Q3 2019. This report noted that AMD's stock slid by 2%.
Midrange GPUs are expected to drive volume shipments for AMD. So, a 5.5% rise in AMD's stock price after the RX 5500 XT launch seemed justified. The next day, its stock fell 2.5% as third-party reviews reported slightly disappointing results.
Technical specifications of RX 5500XT
The RX 5500XT has 1408 SP (stream processors) against 5700 XT's 2560 and 5700's 2304 SPs. The RX 5500XT delivers a compute performance of 5.19 teraflops while consuming 110 watts of power. This compares with RX 5700's 7.95 teraflops on 180 watts. Both GPUs have 8GB GDDR6 (graphics double data rate) memory, but RX 5500XT has half the bandwidth as RX5700XT.
The most interesting part of RX 5500XT is its price, which is half the price of RX 5700XT. The RX 5500 XT is available in two variants—4GB (gigabyte) and 8GB—priced at $169 and $199, respectively. They compete with Nvidia's GeForce GTX 1650 Super and GTX 1660, with prices of $159 and $229, respectively. Like all AMD GPUs, RX 5500 XT consumes more power—110 watts—than Nvidia's GeForce GTX 1650 Super, which consumes 100 watts.
XT stands for AMD's overclocked version. RX 5500 XT has base and boost clock speeds of 1,670 MHz (megahertz) and 1,845 MHz, respectively. This is higher than RX 5700 and close to RX 5700 XT's 1,605MHz and 1,905MHz.
Third-party reviews: GTX 1650 Super or RX 5500 XT?
A day after Navi-based RX 5500 XT hit the midrange market, third-party reviews sprang up from everywhere. All reviews noted that the RX 5500 XT lagged behind Nvidia's GTX 1650 Super in consistency and stability.
According to PC Mag's Chris Stobing, Sapphire Pulse Radeon RX 5500 XT "falls at launch behind the GTX 1650 Super, in both value and consistency. It's possible the stability of the Radeon RX 5500 XT will improve with future driver updates (often the case for AMD video cards, going back many years). But for now, it's a card whose potential seems just a little underbaked."
According to TechRadar, AMD Radeon RX 5500 XT is a good 1080p GPU, but it might not run graphics-heavy games like Metro Exodus with ease. Moreover, it has a higher power draw than Nvidia GeForce GTX 1660, which makes its lower price less attractive.
TechRadar noted, "The faster and more capacious VRAM could make the Radeon RX 5500 XT better equipped to handle next-generation games, but we won't know that until more next-generation games actually come out."
Hot Hardware recommends that gamers buy the 8GB variant of RX 5500XT, as the 4GB memory would not suffice in the current gaming market where games get graphics-heavy.
The third-party reviews show that AMD's new RX 5500 XT has nothing different to offer than its Nvidia counterpart. However, this GPU could help AMD leverage the last few days of the holiday season sales.