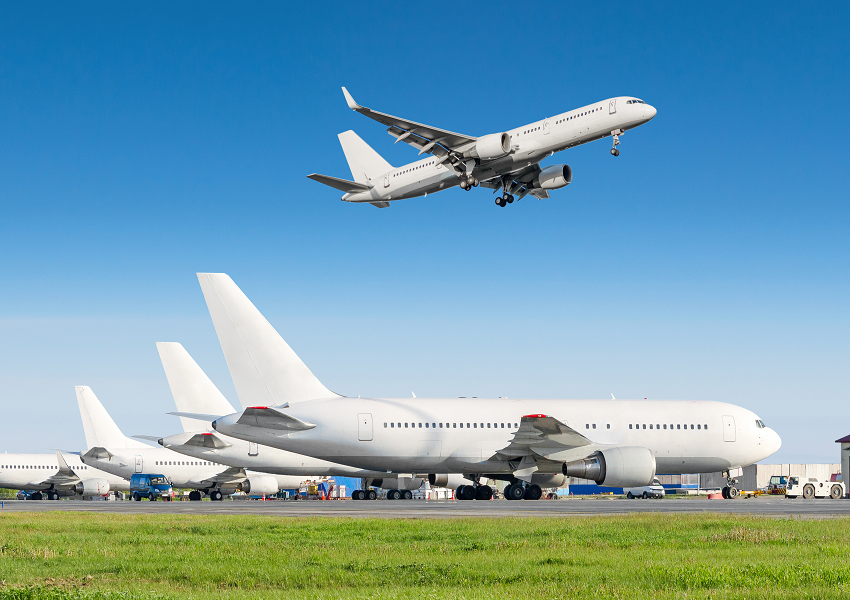 Airbus Gets 100-Aircraft Order from Spirit Airlines
Airbus has finally received firm aircraft orders from the low-cost US carrier Spirit Airlines (SAVE), Reuters reported this Monday. According to Reuters, Spirit has finalized its previous commitment to buy 100 narrow-body commercial airplanes from the European aircraft manufacturing giant. Notably, Spirit had signed a memorandum of understanding with Airbus in late October to purchase these planes.
Article continues below advertisement
The latest agreement includes a combination of Airbus' A320neo family of aircraft—A319, A320, and A321 models. The deal is likely to be worth $12 billion at the list price. However, Reuters noted that airlines generally receive at least a 50% discount on such large contracts. According to the agreement, Airbus would deliver these aircraft through 2027. The new contract gives Spirit an option to place additional orders for 50 Airbus commercial jets.
In its October 23 press release, Spirit stated that new aircraft additions would help it expand its network. The airline's president and CEO, Ted Christie, said, "The additional aircraft will be used to support Spirit's growth as we add new destinations and expand our network across the U.S, Latin America and the Caribbean. We look forward to working with our valued partners at Airbus to finalize our agreement."
Article continues below advertisement
The low-cost US carrier currently operates an all-Airbus fleet and owns 144 A320 aircraft. The company expects to receive another 48 A320neo aircraft from Airbus in the next two years. As of November 30, 2019, Spirit Airlines had unfulfilled orders of 38 airplanes with Airbus. Airbus' December order book would reflect Spirit Airlines' new aircraft requests.
Airbus receiving orders despite US tariff
The latest deal reflects that Airbus is receiving jet orders from US carriers despite import duties on its aircraft. In October, the US government imposed a 10% tariff on Airbus' Europe-made commercial airplanes. The US imposed tariffs after it won a 15-year case against the European Union for providing illegal subsidies.
Airbus has received fresh orders from other US carriers as well after the US government's 10% import duties. Earlier this month, United Airlines (UAL) placed firm orders for 50 long-range, single-aisle Airbus A321XLR airplanes. The deal is likely to be worth $7.1 billion at the list price.
Article continues below advertisement
Industry experts stated earlier that Airbus could lose orders as new tariffs would make its aircraft costlier. Several US carriers have hundreds of unfulfilled aircraft orders with Airbus. Delta Air Lines (DAL), JetBlue Airways (JBLU), and American Airlines (AAL) have pending orders for 242, 151, and 111 aircraft, respectively. Airbus is trying to fulfill maximum deliveries from its Mobile, Alabama, facility to avoid tariff burdens on its US customers.
Boeing losing to Airbus in order race
For Boeing, 2019 has been its worst year in decades. The prolonged grounding of 737 MAX aircraft and the delayed launch of other aircraft hurt Boeing's orders this year. Notably, the 737 MAX aircraft are facing a global flying ban since mid-March following two fatal crashes within five months.
Since then, orders have almost dried up for the fast-selling MAX aircraft. The 737 MAX accounts for nearly 70% of Boeing's overall commercial aircraft orders. So, frozen orders for the MAX has severely impacted Boeing's total order book.
Last month, Boeing booked orders for 63 airplanes, while Airbus received orders for 222 jets. From January to November, the American plane maker's net firm orders stood at -84. On the contrary, the European aircraft manufacturer has booked net orders for 718 airplanes during the same period.
Additionally, we believe that the delay in launching the 797 aircraft led to Boeing's loss of United Airlines' orders. Following the 2004 production shutdown for the 757, Boeing doesn't have any long-range single-aisle aircraft model. So, the company is currently developing a new midsize airplane, the 797, which would compete with the Airbus A321XLR. However, Boeing has postponed the 797 program due to the ongoing crisis with its 737 MAX.
To learn more, please read United Taps Airbus over Boeing for New Aircraft Orders.