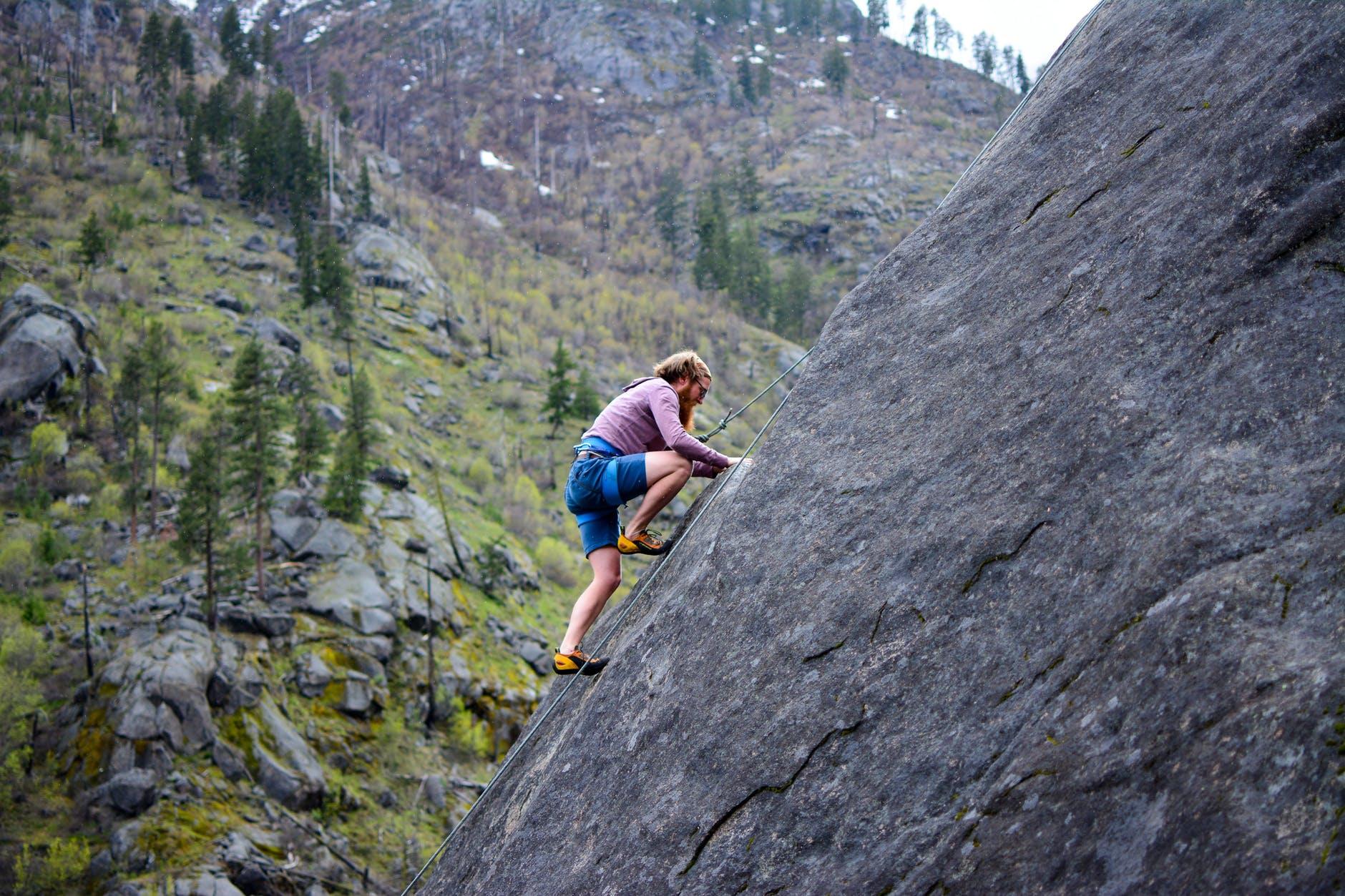 2020 Should Be a Challenge for These Five Tech CEOs
By Namrata Sen Chanda

Nov. 20 2020, Updated 3:44 p.m. ET
As 2019 comes to a close, 2020 is set to be a year of challenges and opportunities. Some tech CEOs have beaten the odds facing their companies and emerged in a strong position in 2019. However, some still have miles to go. These CEOs were fraught with pressing issues and new hurdles in 2020, and they're seeking a way out.
Let's take a look at some of these CEOs who have the challenge of bolstering or restoring market confidence in their companies.
Article continues below advertisement
Will HP CEO Enrique Lores fight Xerox?
Although the digital revolution has benefited many companies, some were left behind. HP (HPQ) and Xerox (XRX) are two such companies. HP was once among the leading tech firms, while Xerox had a near-monopoly in the printing market. However, the rise of digitization reduced the use of paper and printers. Both corporate clients and individuals just aren't printing as much.
Moreover, July's leadership change at HP has made things more uncertain for the company. Both HP and Xerox are struggling to stay afloat, as the printing industry is declining. The two options for reversing course are diversification or consolidation.
After its spin-off in 2015, HP diversified by investing in new technologies like graphic designing and 3D printing. However, Xerox hasn't tried anything along these lines, as it's more interested in the consolidation aspect.
In February, Xerox declared its three-year strategic plan, which focuses on driving revenue, increasing cash flow, and enhancing operations. In October, HP outlined a restructuring plan to revive its printing business. This plan included layoffs, a focus on growth areas, and a change in the core business model.
This year, Xerox offered to acquire HP—three times its size—for $33.5 billion in cash and stock. HP was reluctant to proceed and rejected the bid, stating the price was too low.
Also, HP wasn't convinced of Xerox's ability to fund the deal. HP was concerned that the acquisition could increase the debt of the resultant company. Debt is undesirable in an uncertain economy.
However, Xerox didn't give up. In November, it sent a detailed presentation to HP shareholders explaining the offer. Xerox indicated that the acquisition could create synergies worth $2 billion. The company also warned HP that if it didn't acquiesce, it could turn to a hostile takeover.
Article continues below advertisement
2020 challenges for Lores
Whether HP should accede to Xerox's demand or prove itself on its own has been a debatable issue. Analysts and investors are divided on this question. While some feel this is the only way for both companies to survive, others feel two negatives do not make a positive.
HP CEO Enrique Lores took the helm at HP at a critical point. He has the challenge of turning around the flagging printing business or fall to industry consolidation. An acquisition by Xerox raises several questions. Who would manage the merged entity? What would be the benefits? What about due diligence?
Until Lores unravels these answers, we believe he must focus on boosting HP's printing business. In our view, this would be the most effective way to prove that HP is better off on its own.
Facebook CEO Mark Zuckerberg admits to a rough 2020
In Facebook's (FB) Q3 of fiscal 2019 earnings call, Variety reported that CEO Mark Zuckerberg admitted that 2020 was "a very tough year" for the company. So what are the elements that could make the New Year challenging for Facebook?
Sticking to political ads is a controversy that Facebook already faces. Political ads comprise just 0.5% of the company's revenue. However, Zuckerberg doesn't find it easy to avoid them altogether. He supports free expression and acknowledges that the decision to continue with political advertisements could expose the company to some crossfire. Whether it is worthwhile to stick to something so controversial and that isn't a significant revenue contributor is a key issue for Zuckerberg to ponder.
Article continues below advertisement
In our view, Facebook has to focus on newer revenue streams in 2020. Instagram, WhatsApp, and Stories have garnered a lot of interest. We believe that the company should look at ways to monetize them through commerce. Last month, the company launched Facebook Pay. We are keen to see how Facebook integrates its payment service across its ecosystem, similar to Apple and Google.
The social media giant has been battling regulatory issues for a couple of years. Facebook's cryptocurrency project, Libra, which was expected to release in 2020, has now been stalled due to regulatory obstacles. The US, French, and German regulators have raised questions on its credibility and legal implications. Zuckerberg has a challenging task to navigate these hurdles and get the green light for Libra.
Facebook faces an increased threat of investigation and breaking up
Facebook is also grappling with antitrust issues related to its content, acquisitions, and data practices. The company could face massive fines in the event of an antitrust crackdown. There is so much content that human intervention is mandatory for moderation, as AI moderation wouldn't be enough. Facebook spends close to $5 billion on content moderation every year.
Another threat that Zuckerberg is currently facing is the call for a breakup. There is increasing pressure on the company from federal regulators to spin off its WhatsApp and Instagram businesses. There are arguments that the social media giant has become too big and dominant.
Zuckerberg has, of course, rejected these arguments in every instance. Facebook COO Sheryl Sandberg and Nick Clegg, the head of global affairs and communications, have also dismissed these arguments openly.
Article continues below advertisement
The Facebook CEO has reasoned that breaking the company up would make it more challenging to address its pressing issues. In September, Politico covered this issue. Zuckerberg noted, "I don't really think that the remedy of breaking up the company is going to address those." He added, "I actually think it's going to make it a lot harder."
It will be interesting to see how CEO Mark Zuckerberg addresses the antitrust reviews while ensuring its users' content privacy. While the Libra cryptocurrency is highly anticipated, Zuckerberg still has to tackle these issues to ensure its smooth launch.
Alphabet CEO Sundar Pichai weathers internal and external challenges
Sundar Pichai has been Google's (GOOG) CEO since 2015. However, his new role as the CEO of Alphabet sets him up for a new set of challenges in 2020. Pichai, who assumed his new role in early December, must address regulatory, financial, and operational issues, as well as internal conflicts.
One of the aspects that Alphabet investors are unhappy about is the company's alleged lack of transparency in reporting. The company has a multifaceted business model that involves search engine advertisements, YouTube, Waymo, and Verily, to name just a few. However, the tech giant's financials and earnings commentary has an air of ambiguity that is also keeping the stock from performing at its best.
There are several questions in investors' minds have gone unanswered. The market currently expects Pichai to increase the company's transparency. For example, Alphabet didn't report YouTube's revenue, a significant contributor to the parent company, which attracted an SEC probe in 2018.
According to MarketWatch, Ronald Josey from JMP Securities noted that Pichai and CFO Ruth Porat "may use this change as an opportunity to rethink current disclosures and reporting to improve the overall transparency across the businesses."
Alphabet has unfortunately been in the news for employee unrest. Before Thanksgiving, the company dismissed four workers for alleged labor organizing. Those ousted workers approached the National Labor Relations Board against Alphabet.
Article continues below advertisement
In the past, employees also expressed dissent over handling sensitive issues like sexual harassment. They also questioned Google's association with China and border agencies. The pressure is now on Pichai to mitigate this internal unrest, instill confidence, and uplift the company culture. Otherwise, we believe that Alphabet's broader goals could be compromised.
Alphabet CEO's 2020 challenges
It's no secret that Alphabet has come under intense scrutiny over antitrust issues. In addition to investigations by the Department of Justice and the FTC (Federal Trade Commission), state attorneys general are also party to Alphabet's antitrust probe.
The company also came under the microscope in Europe. The European Commission initiated an inquiry into Google's alleged data collection practices. According to Reuters, over the past two years, the EU has imposed fines of up to 8 million euros on Google for unsatisfactory data practices.
Although Alphabet's revenues have grown, its earnings have yet to grow at the same pace. Pichai also has to think about rewarding the shareholders through buybacks and dividends.
According to Barron's, RBC Capital Market's Mark Mahaney said, "Investors want to see a greater return of capital, a greater focus on managing expenses, and greater transparency."
In our view, financial reporting with transparency, allaying employee unrest, and a greater focus on the company's moonshot projects should form the core of Pichai's 2020 challenges.
Article continues below advertisement
Netflix CEO Reed Hastings has to convince investors that it deserves to be in FAANG
This has been a mixed year for Netflix (NFLX), and the challenges should continue into 2020. Netflix is one of the FAANG stocks (Facebook, Apple, Alphabet, Netflix, and Google) whose returns have been less than impressive. On a YTD (year-to-date) basis, Netflix stock surged 24.45%. However, in the three months from July to October, the stock lost nearly 26% amid concerns over further subscriber loss.
Headwinds like intensifying competition and negative cash flow also weighed on the company. In October, Jim Cramer,  CNBC's Mad Money host, wanted to swap Netflix with Microsoft in FAANG. It was only after its Q3 results in October that the company regained investor confidence.
Will international markets address Netflix's risks?
Netflix CEO Reed Hastings now has a massive challenge of selling the international growth narrative to its investors. At the same time, he also must maintain the company's US subscriber base. The market in the US appears to be saturated.
However, losing domestic subscribers is something that Netflix cannot afford amid this fierce competition. The US represents nearly 38% of its total subscriber base. According to TheStreet, Needham's Laura Martin cautioned that Netflix could lose about 4 million US subscribers from its premium tier. She believes that the company should launch a low-price subscription to stave off competition from Apple TV+, Disney +, and Comcast.
Netflix acknowledged in its Q3 earnings report that increased competition for new streaming services would slow down its subscriber base, according to CNBC. To outpace the competition, the company is planning to invest billions in fresh, original content.
However, there are two problems here that Hastings has to combat. Firstly, the company has already saddled with too much debt. Secondly, the cost of producing and acquiring content is rising by the day.
Article continues below advertisement
Netflix CEO's 2020 challenges
A massive content spending push could help Netflix strengthen its foothold and attract subscribers, but that would also expand its cash deficit. The Netflix CEO must ensure that the revenue growth and subscriber additions can justify the content spending level.
According to an analysis by Forbes, the cost of acquiring a new subscriber has steadily increased for Netflix since 2012. From $308 in 2012, this metric surged to $539 in 2018, representing a 10% CAGR (compound annual growth rate).
Forbes contributor David Trainer noted that at a standard price of $13 per month, it would take Netflix about four years to recover the acquisition cost in the US. The company can't bank on international growth since its overseas subscription fees are relatively lower. These are some of the uphill tasks that will form a Hastings' to-do list in 2020. We believe he'll be treading a narrow path between pricing, cash deficits, subscriber counts, and international growth.
Article continues below advertisement
Intel CEO Bob Swan must resolve longstanding supply chain issue
Bob Swan, who became Intel's (INTC) new CEO in January 2019, is no stranger to challenges. However, he has a mammoth task to steer the company ahead of the pack as it steps into 2020. One of the biggest challenges that Intel has faced for the past two years is the CPU (central processing unit) supply shortage, and Swan has to overcome it.
Intel's transition to the 10nm (nanometer) capacity has worsened the supply issues of its 14nm capacity. The CPU shortage challenge has gripped the company since April 2018, and it has plagued the entire PC industry.
Leading PC makers HP, Dell, and Lenovo have borne the brunt of this shortage. According to Techspot, HP Personal Systems Business president Alex Cho noted, "No surprise that it's been a hard year, it makes life more complex and expect it to continue for another quarter or two."
As a result, more PC makers are shifting to Intel competitor AMD. Although Intel issued an apology in November, Swan must ramp up investment and fix the supply chain bottlenecks for the 14nm capacity CPUs. He has to expand the company's manufacturing capacity to the extent that it can keep pace with the PC industry's market growth.
Article continues below advertisement
Intel's expansion plans for 2020
Intel also has plans for expansion beyond its core chip business. In 2016, it had acquired two companies in the machine learning field, Movidius and Nervana. It now wants to take on Nvidia and AMD, two dominant GPU (graphics processing unit) players, by venturing into AI through Intel Nervana NNP (Neural Network Processors).
According to an August 2018 article in The Verge, NNP's goal is to multiply deep learning training speed by 100x by 2020. For now, Intel is far behind Nvidia and AMD in the GPU market. So, Swan must prove that the company can be part of the same league as the existing market leaders.
Lastly, the US-China trade war has weighed heavily on Intel. Earlier this month, China imposed a ban on foreign technology used in government offices over the next three years. This includes chipmakers Intel, AMD, and Nvidia, which should be impacted.
Plus, 5G technology is a bone of contention between the US and China. So, as Intel plans for expansion into the 5G arena, it might face further challenges due to the ongoing trade war.
Intel CEO's 2020 Challenges
CEO Bob Swan has to ensure that the company has a competitive edge in AI while resolving supply chain bottlenecks in its chip business. Intel is somewhat at the same juncture as Microsoft was a couple of years back.
It appears that Microsoft CEO Satya Nadella steered the company away from its fading glory toward a new horizon. Intel, at this point, needs a similar push. We believe that Swan needs to gear up for more diversification and make Intel successful as a data-centric platform.
Article continues below advertisement
A February report in CRN cited Bob Swan's statement at the Fortune Brainstorm Tech conference in Colorado. He said, "In today's world […] we look at our market as a $300 billion [total addressable market] where we don't have 90 percent share. We have roughly 30 percent share. So the prospects and opportunities to grow […] are much more significant."
Could these tech CEOs turn problems into opportunities in 2020?
New CEOs took the helm of Intel, Alphabet, and HP during challenging times. While Facebook and Netflix's CEOs have a new set of challenges, all these tech companies are at the cusp of growth. However, they are beset with underlying risks, both internal and external. We are looking forward to seeing how these tech CEOs address these challenges and drive the company toward growth in the next year.
Investors can be a part of the growth journey of these stocks by investing in the Technology Select Sector SPDR Fund (XLK). On a YTD basis, the XLK has surged 50.26% and outperformed the S&P 500 Index 's YTD gain of 29.4%. Meanwhile, the NASDAQ rallied 35.98% YTD through Thursday's close.