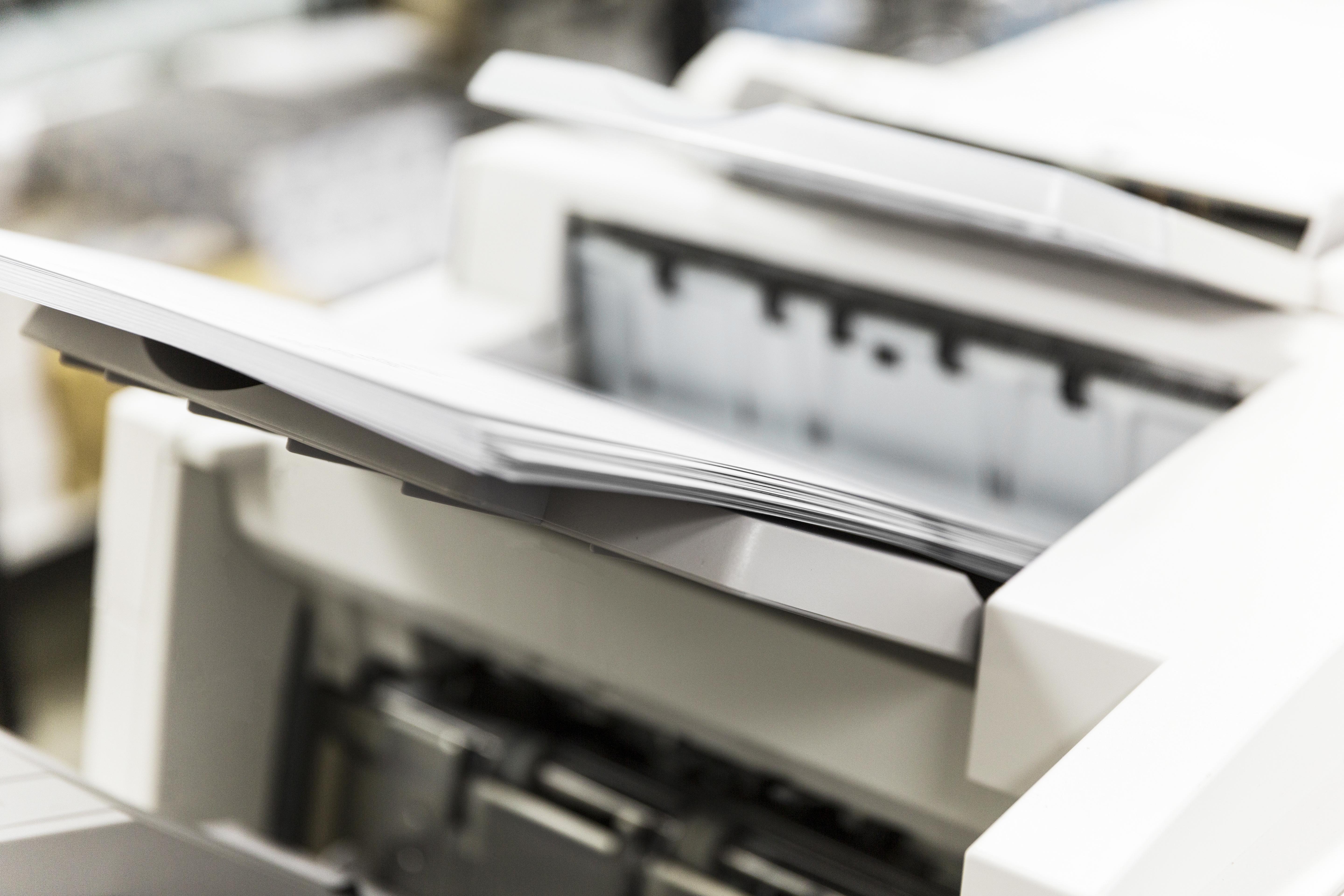 Xerox-HP Offer: Why Jim Cramer Remains Skeptical
By Sophia Nicholson

Nov. 11 2019, Updated 10:38 a.m. ET
Last week, HP (HPQ) received a deal offer of $22 per share from Xerox Holdings (XRX). A Xerox-HP deal would consolidate the printing industry. According to a CNBC report, Xerox's offer was 77% cash and 23% stock to HP shareholders. It would pay HP shareholders $17 per share in cash along with 0.137 Xerox shares for each HP share. The deal's price values HP at around $33 billion including debt. HP had a market value of $28.9 billion on November 8. In contrast, Xerox's market cap stood at $8.4 billion.
Article continues below advertisement
HP-Xerox deal
Xerox is extremely positive about the HP deal. With the deal, it hopes to cut costs and create additional value for shareholders. According to sources, Xerox mentioned in its first public statement after offering the buyout bid, "Our industry is long overdue for consolidation, and those who move first will have a distinct advantage." However, many don't feel the same. The offer from a smaller company to a bigger company has raised doubts about the feasibility of the deal. One of the deal's critics is CNBC's Jim Cramer, who doesn't believe Xerox can pull it off.
So why doesn't Cramer think the Xerox-HP deal is viable, what's HP thinking, and how will things shake out from here?
Cramer's view on the HP-Xerox offer
Cramer stated in a CNBC report last week that the combination of two hardware companies isn't a "far-fetched idea," but Xerox likely won't be able to complete the deal to buy the larger HP. He has doubts as to how an $8 billion business company can successfully acquire a $29 billion business.
Though Cramer likes the acquisition idea, he also believes it won't happen. He thinks the agreement will lead to synergies and cost savings for both companies, but he isn't sure HP's new CEO will consider a takeover offer so early in his tenure. Former CEO Dion Weisler stepped down in August, and Enrique Lores took over in November.
According to Cramer, instead of the Xerox-HP deal, investors should focus on other mergers and acquisitions. For example, he favors an acquisition deal between LVMH and Tiffany. He's also keen on seeing Uber (UBER) divest Uber Eats to rival GrubHub (GRUB) or DoorDash.
What's ahead for the Xerox-HP deal?
Like Cramer, many media houses have different opinions on the Xerox-HP deal. According to a Bloomberg report, HP is still thinking things over. As per Channel Asia, the company is looking for more offers before finalizing any agreement. Meanwhile, CRN thinks HP should oppose the Xerox deal.
Until now, HP has only confirmed the offer made by Xerox in a statement on November 6. We're currently awaiting HP's response. Meanwhile, as per Bloomberg, Xerox has given HP around a month to think it through.
HP stock closed with a fall of 0.7% on November 8 and stood at $19.25, down 3.56% YTD (year-to-date). Xerox stock, on the other hand, rose 4.13% on November 8 and closed the day at $38.85. It was up over 100% YTD as of November 8.