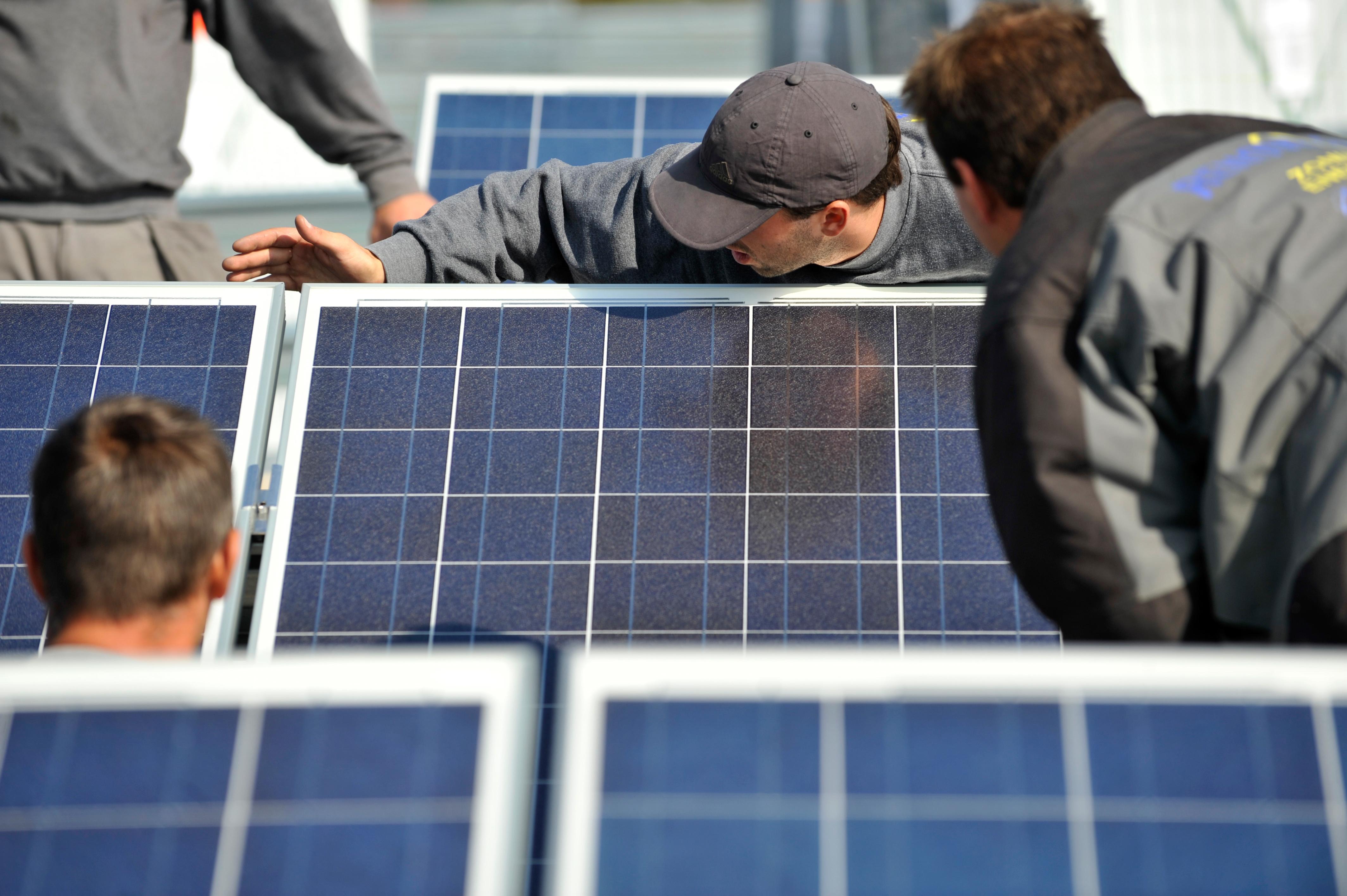 With Tesla Solar Roof Jibe, Einhorn Hits Hard
By Vineet Kulkarni

Nov. 11 2019, Updated 10:29 a.m. ET
The spat between Greenlight Capital's David Einhorn and Elon Musk just got interesting last week. Einhorn expressed interest in taking up Musk's invitation to visit Tesla's (TSLA) Buffalo Gigafactory where it's making Solar Roofs in Buffalo, New York. The brawl between these two intensified last week after Einhorn criticized Tesla in Greenlight's letter to investors. It seems like the Twitter-war will now hit Tesla's factory floor. It will be interesting to see whether Einhorn's visit to the factory provides further insights into his TSLA short thesis.
Article continues below advertisement
Einhorn picks Tesla's troubled Buffalo factory
There is a reason why Einhorn is picking Buffalo. Tesla manufactures its Solar Roofs in its Buffalo Gigafactory. The State of New York paid $959 million to build this factory, but its current valuation stands only at $75 million. The $884 million write-downs indicate that it carries very little value.
Tesla's Solar Roof segment has been struggling since it bought SolarCity in 2016. Recently, the company launched the third version of the Solar Roofs after the first two iterations failed. Tesla announced it would manufacture thousands of roofs per week, but it has been largely ineffective in mass production.
David Einhorn has been bearish on TSLA for quite some time now. His hedge fund Greenlight Capital suffered losses in October after Tesla delighted investors with surprise profits in the third quarter. Since earnings, TSLA share has rallied more than 30%. No wonder David Einhorn, who burned in this rally, will likely be prepping hard for his visit to the Tesla's Buffalo factory. David Einhorn clarified last week that his hedge fund remains short on TSLA, despite losses in the same position.
Article continues below advertisement
Elon Musk hit back at Einhorn
Elon Musk replied to the Einhorn's critiques, saying, "it is understandable that you wish to save face with your investors, given the losses you suffered from Tesla's successful third quarter. You have our sympathies."
Musk has been boasting about Tesla's potential in the solar segment and Solar Roofs this year. However, there hasn't been any big breakthrough for him on that front until now. His focus on the solar and batteries segment during Tesla's third-quarter earnings conference call was indeed notable. He even said that he sees the company's solar segment of the same size as or even bigger than its EV (electric vehicles) business.
David Einhorn has been highly critical of Elon Musk and Tesla for a long time. After Tesla's Solar Roofs caught fires at Walmart stores in August, Einhorn tweeted, "If @Tesla wants to save the human species, it should pay more attention to the safety of its own customers. You shouldn't have to be Walmart to have your dangerous solar panels fixed."
Article continues below advertisement
Tesla's solar roofs are a major vulnerability
Walmart (WMT) and Tesla reached a settlement last week after the retail giant filed a lawsuit over Solar Roof fires in August. However, the terms of the settlements have been kept a secret, which raises more questions for investors and potential buyers. Read Tesla Solar: Is Google SEO the Only Issue?
TSLA shares have been quite volatile this year where shorts had the edge before its recent quarterly release. So far this year, TSLA stock increased just 1%, significantly underperforming broader markets. However, it has surged more than 90% since its 52-week low of $177 in June. Read TSLA Stock Rises, Bears and Short Sellers Run for Cover.
By requesting a trip to the Buffalo Solar Roof factory, Einhorn hit TSLA's underbelly. While Tesla has a lot to boast about in its electric vehicles segment, Tesla Solar Roof has been wanting on most parameters. For TSLA, solar and service issues are the key vulnerabilities. The Buffalo trip, if it were to materialize, would be an event worth following for both TSLA bulls as well as bears. Read Tesla Stock: Are You Bullish, Bearish, or Just Neutral?