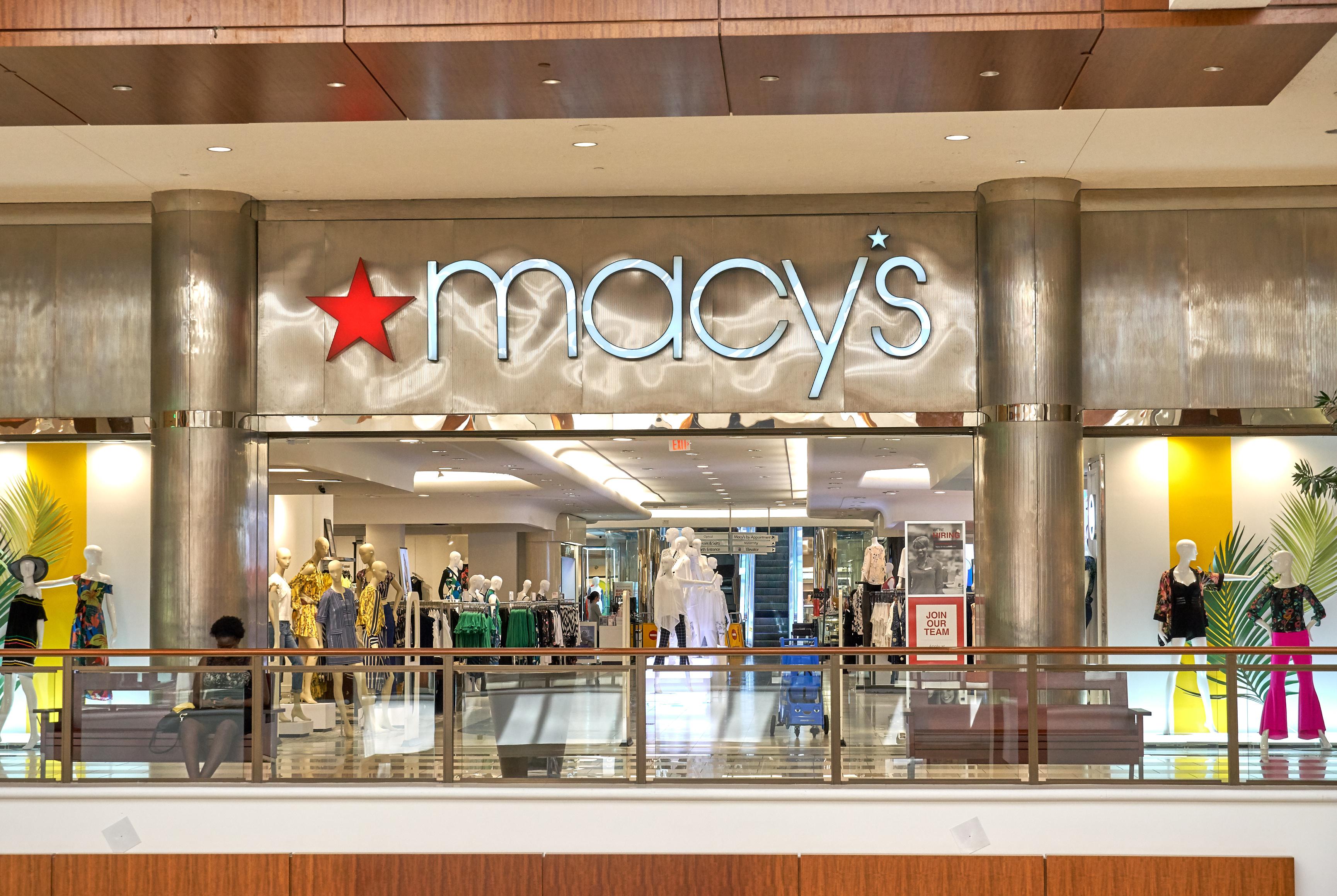 Will Macy's Holiday Season Renew Investor Optimism?
By Sirisha Bhogaraju

Nov. 29 2019, Published 3:56 p.m. ET
The holiday season contributes a significant share to the sales of retailers and department stores such as Macy's (M). Rival Kohl's (KSS) generates about 30% of its annual sales in the holiday season, while the back-to-school season accounts for 15%. However, the recent performances of Macy's and its peers have crushed investors' hopes.
The National Retail Federation expects 2019 holiday sales (November and December) growth of between 3.8% and 4.2%. NRF also estimates a 4% rise in consumers' holiday spending to $1,048 on average.
Article continues below advertisement
Macy's third-quarter earnings disappoint
Macy's crushed investors' hopes with its third-quarter performance and guidance cut. The company's third-quarter sales of $5.17 billion lagged analysts' estimate of $5.32 billion. Moreover, its sales fell 4.3% year-over-year. Macy's same-store sales also fell 3.5% on an owned-plus-licensed basis. The decline was 3.9% on an owned basis. Macy's cited several reasons for its dismal sales, including lower tourist spending and weak business in lower-tier malls. The company's adjusted EPS of $0.07 were better than analysts' forecast of break-even earnings but down 74.1% YoY (year-over-year).
Kohl's same-store sales grew by 0.4% while sales slumped 0.3% to $4.36 billion. Nordstrom's revenue met analysts' expectations but fell 2.0% YoY to $3.67 billion. Growing competition from online retailers and discount players is making it difficult for department stores to improve their sales.
Will Macy's strategic initiatives help?
Macy's is allocating additional resources to its destination businesses (dresses, women's shoes, fine jewelry, big-ticket, men's tailored, and beauty) to improve its market share. These destination businesses account for 40% of the company's sales. They experienced a slowdown in the third quarter compared to the second quarter. However, on its third-quarter conference call, the company mentioned that its destination businesses were in great shape for the holiday season.
Article continues below advertisement
To compete with off-price retailers such as TJX Companies and Ross Stores, Macy's has been opening more Backstage in-stores within Macy's locations. Macy's opened three Backstage stores in the third quarter and achieved its plan to open 50 Backstage in-stores in fiscal 2019. Within its Backstage stores, the company is experiencing strength in the ready-to-wear and kids categories.
The company has also revitalized 100 additional stores under its Growth150 strategy. The 150 locations under the Growth150 strategy contribute about 50% of the company's brick-and-mortar sales. Macy's is also focusing on its Bluemercury beauty and spa business. In the third quarter, Macy's opened four additional Bluemercury stores. Bluemercury's sales grew in the double digits in the third quarter. The company also launched the BlueRewards loyalty program to increase customer engagement under its Bluemercury business.
However, despite Macy's multiple initiatives, including enhanced digital channels, analysts expect its fourth-quarter sales to decline.
Analysts' expectations
Analysts expect Macy's fourth-quarter sales to fall 3.0% to $8.20 billion. They expect Kohl's sales to rise 0.4% to $6.56 billion and Nordstrom's fourth-quarter revenue to rise 1.8% to $4.56 billion. Online retailers are expected to continue to steal market share from department stores. As per CNBC, Adobe Analytics estimates a 14.1% rise in digital spending this holiday season.
Customers will continue to look for value deals at TJX Companies and other off-price retailers. Analysts expect TJX Companies' and Ross Stores' fourth-quarter sales to rise 6.3% to $11.83 billion and 6.2% to $4.36 billion, respectively.
Meanwhile, Macy's expects its fiscal 2019 same-store sales to fall in the range of 1.0%–1.5%, respectively, while it expects its overall sales to fall in the range of 2.0%–2.5%.
Stock in the red
Macy's stock has fallen 48.3% year-to-date. Nordstrom and Kohl's stocks are down 18.1% and 27.6%, respectively. However, the S&P 500 has risen 25.3%.
Several analysts cut their price targets for Macy's after its poor results:
Cowen and Company dropped its target to $16 from $18.
Jefferies dropped its target to $15 from $19.
Evercore ISI dropped its target to $22 from $27.
Citigroup dropped its target to $13 from $15.
Telsey Advisory Group dropped its target to $16 from $18.
Deutsche Bank dropped its target to $18 from $22.
The average 12-month price target of $15.43 reflects a mere 0.3% upside potential in Macy's stock compared to its closing price on November 28. Analysts, as well as investors, are apprehensive about the company's growth prospects amid a highly promotional and competitive retail market.