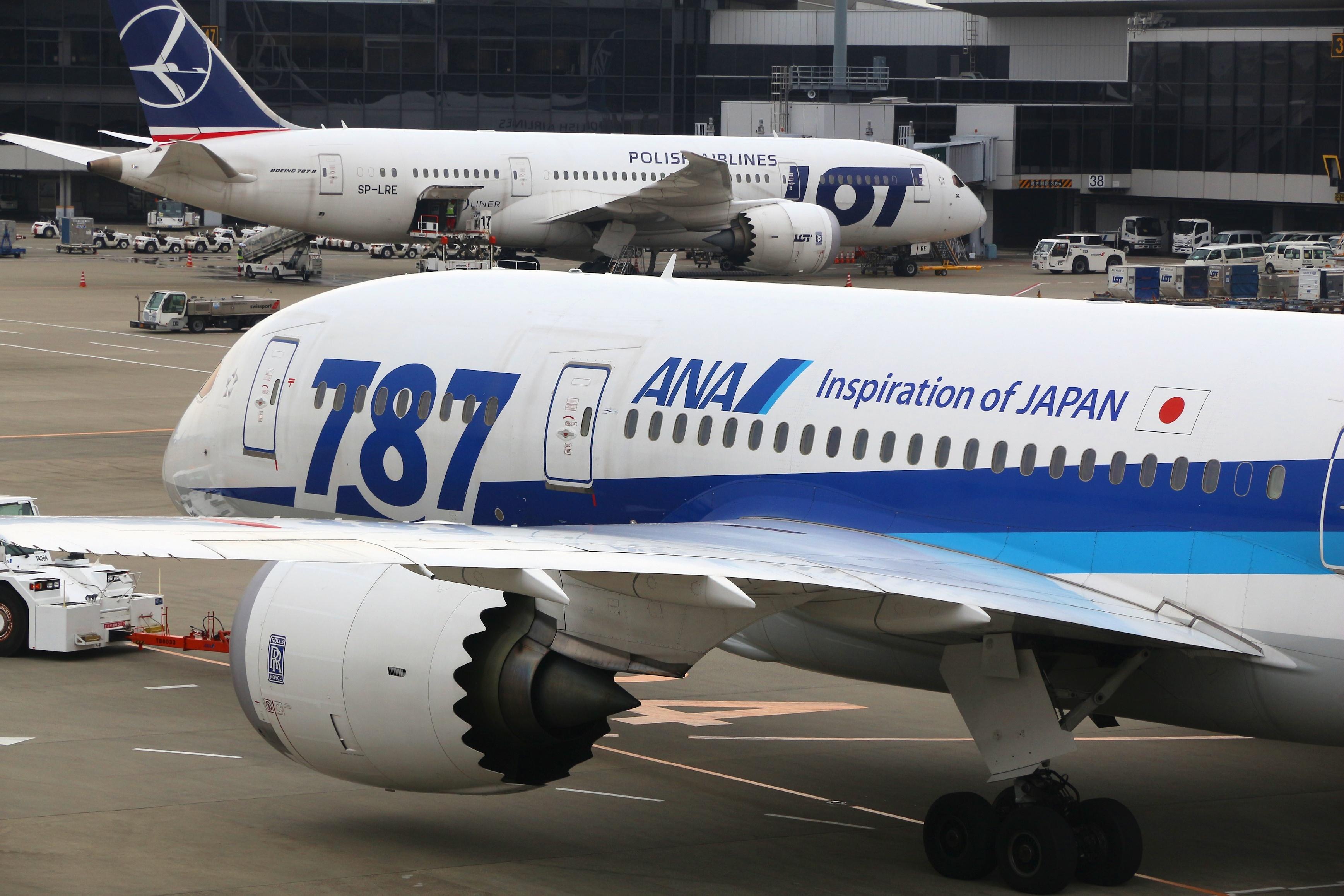 Will Boeing 787's Resurgence Help GE Win Big?
By Mike Sonnenberg

Nov. 21 2019, Updated 5:02 p.m. ET
In a big break for Boeing (BA), Emirates has decided to order 30 787-9 Dreamliners as part of its revamp. The order is valued at about $9 billion. Emirates is trying to replace its fleet of older Airbus A380s.
Emirates is the largest operator of Airbus A380s and Boeing 777-300s in the world. The airline was also the first customer of Boeing's delayed 777X. Its order for the 787-9s is part of its attempt to redistribute its earlier order of 156 777Xs. Now, Emirates is looking for only 126. Deliveries of the 787-9s will start in 2023.
Article continues below advertisement
Why is Boeing's 787 news important?
Emirates choosing Boeing 787 is important for Boeing, GE, and GE's investors. For Boeing, winning a last-minute order from the Middle East's biggest airshow is certainly a positive. This is especially true about its 787 program, which has been plagued by cancellations and a reduction in its production rate. In September, Russia's Aeroflot canceled an order for 22 Dreamliners. This month, GE Capital Aviation Services chose Airbus over Boeing for its order of 25 aircraft. Boeing is also reducing the production rate of the 797 from the current 14 units per month to 12 starting late next year. The 787's order backlog is quickly disappearing.
Article continues below advertisement
On GE's part, an order for the 787 could also mean a big order for its GEnx engines, which power the planes. Currently, GE and Rolls Royce are in a race to supply engines for the 787s. However, Rolls Royce is facing delays for its Trent 1000 engine, which competes with the GEnx. Thus, Emirates could favor GE engines.
GE Aviation has been a shining star in GE's portfolio lately. Improving prospects for GE engines could also have a positive impact on GE stock.
Are the 777X's prospects fading?
The 787's gain is the 777X's loss. The 777X program has been marred with delays, primarily related to GE's GE9X engine, which fits into those planes. Emirates will get to test the 777X in late 2020.
Emirates President Tim Clark said at the Dubai Airshow, "We need to be absolutely sure that as she comes together, as she starts flying, everything is done in a manner that it should be done." While talking about the 777X, he added, "I want one aircraft to go through hell on Earth, basically to make sure it all works," putting pressure on Boeing to make the plane a winner. Needless to say, this heightened scrutiny is the result of the Boeing 737 MAX 8 crisis.
Article continues below advertisement
Boeing 737 MAX updates
Meanwhile, the Boeing 737 MAX is preparing for a comeback after a hiatus of over eight months in the wake of two deadly crashes within months of one another. The troubled aircraft got its first order since its grounding at the Dubai Airshow. Boeing secured an order for ten 737 MAX aircraft from Turkish SunExpress. The order is valued at $1.2 billion at the list price.
However, the joy of getting the first post-grounding order for the MAX may not last long. Last weekend, Boeing backtracked on its claim that the MAX's return would happen in the fourth quarter after Federal Aviation Administration officials didn't take the news well. United Airlines (UAL) and Southwest Airlines (LUV) have already extended their groundings until March 2020. Its seems nobody believes in Boeing's ambitious projections. Even pilots are suing Boeing. SWAPA (Southwest Airlines Pilot Association) has sued Boeing for loss of income and breach of trust. SWAPA also doesn't expect the 737 MAX to be back in service this quarter.
GE has already said that the MAX grounding will result in $1.4 billion in cash costs for the company. GE's LEAP-1A engines are fitted into 737 MAX planes. Any further delay in MAX's return will only make things worse for GE.
What about the Boeing 797?
Another project contingent on MAX's return is Boeing's New Midsize Airplane, also known as the 797. The plane (if Boeing decides to build it) will compete directly with Airbus's A321XLR, which will start flying in 2023. However, it might be too late for Boeing if airlines around the world choose Airbus's A321XLR while waiting for the 737 MAX to return.
Some airlines have shown signs of frustration on the 797 front. Delta Air Lines CEO Ed Bastian has said that the airline could order "200 aircraft over the next decade" to replace its aging fleet of 757s and 767s. Time may be running out for Boeing to secure the coveted order. India's SpiceJet has also said it may order at least 100 Airbus (EASDY) A321s as the 737 MAX 8 fiasco drags on. SpiceJet has ordered up to 200 MAX 8 planes and has taken delivery of 13. All 13 SpiceJet MAX jets remain out of service due to safety and regulatory issues.
Airbus is winning
Boeing's loss has been rival Airbus's incredible gain. While Boeing secured orders for the 787 and 737 MAX, Airbus ruled the Dubai Airshow. It bagged an order of 50 A350-900s valued at $16 billion from Emirates. It also nabbed a $14 billion order for 120 A320neos, A321neos, and A321XLRs.
In terms of deliveries, Airbus has also trumped Boeing so far this year. Airbus delivered almost 650 planes during the first ten months of 2019, while Boeing could only manage 322, primarily due to the 737 MAX grounding. Airbus has also managed to stay ahead in the orders race.
While celebrating new 737 MAX and 787 orders is justified, Boeing's investors shouldn't miss the forest for the trees. As for GE's investors, as long as GE engines are used in planes, it doesn't matter who's manufacturing them.