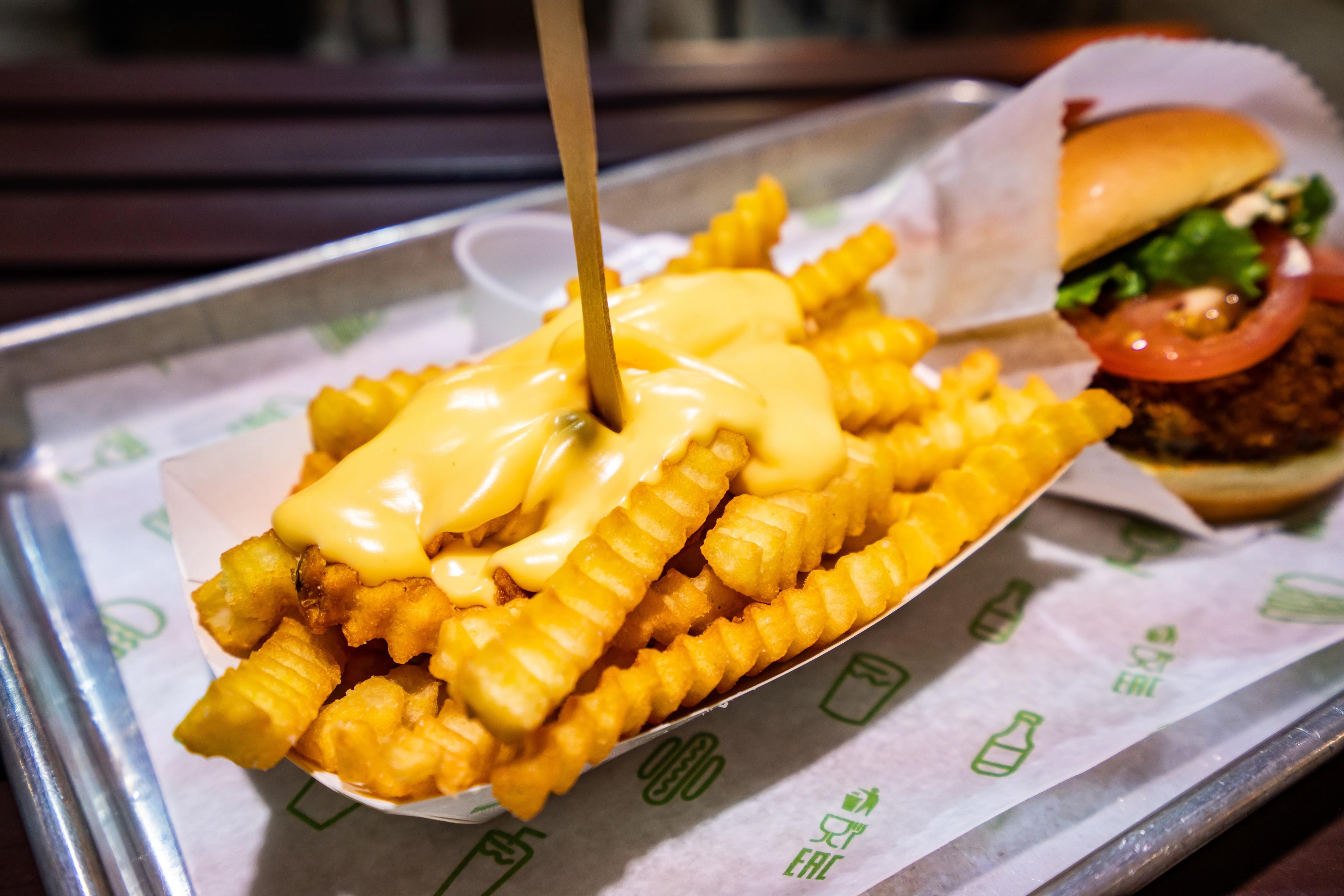 Why Shake Shack Stock Plunged Post Q3 Earnings
By Amit Singh

Nov. 5 2019, Published 7:41 a.m. ET
Shake Shack stock fell more than 16% after hours yesterday following the company's Q3 earnings release.
SHAK's sales miss and reduced 2019 comps growth outlook weighed on its stock.
Shake Shack (SHAK) sustained its momentum in the third quarter and posted stellar sales growth. However, its third-quarter sales fell short of Wall Street's expectation, which didn't go down well with investors. Shake Shack stock slumped nearly 16% after hours yesterday.
As the company had a long history of beating Wall Street's revenue expectations, the miss is hitting its stock hard. To add to its pain, the company also missed analysts' comps growth forecast.
Management blamed the company's Grubhub transition for its lower comps. As it expects the transition to continue to impact comps, it reduced its full-year guidance.
Article continues below advertisement
With its Grubhub partnership, Shake Shack is removing its direct point-of-sale integrations with DoorDash, Caviar, and Postmates. The transition has impacted Shake Shack's delivery revenue. Management expects volatility to affect its delivery revenue and comps growth in the fourth quarter and to some extent, next year.
Shake Shack's Q3 earnings
Despite the volatility, Shake Shack's revenue has continued to grow briskly, thanks to new location openings. During the third quarter, Shake Shack's revenue grew about 32% YoY (year-over-year) to $157.76 million. However, it fell short of analysts' revenue estimate of $157.83 million due to delivery revenue volatility related to Grubhub.
Domestic company-operated Shack openings and stellar licensing revenue growth drove its top line. Sales soared 31.5% YoY, reflecting 44 domestic company-operated Shake Shack openings. Meanwhile, the opening of 22 net new licensed locations boosted licensing revenue by 43.3%.
Comps rose 2.0% in the third quarter, missing the 2.5% growth forecast by analysts. Traffic and pricing, up 1.2% and 0.8%, supported comps. Meanwhile, delivery revenue volatility dragged them down.
Article continues below advertisement
The company's Shack-level operating profit jumped 17.4% YoY, reflecting strong sales growth. However, its Shack-level operating profit margins contracted by 270 basis points to 23.1% due to higher commodity, packaging, marketing, and labor costs. In the third quarter, Shake Shack's adjusted EPS rose 24% YoY to $0.26, beating analysts' average estimate of $0.20.
Peers also get hit
Like Shake Shack, Chipotle (CMG) stock fell despite the company posting stellar sales and earnings growth in the third quarter. Chipotle's problem may have been management's commentary on new store openings. The company plans to add drive-thru lanes at about 40 stores, which management expects to delay store openings.
New stores and digital initiatives are two key growth catalysts for Chipotle, and the disrupted store openings aren't likely to sit well with investors. Nevertheless, Chipotle could sustain its sales and earnings growth in future quarters, which we believe will support its stock. Chipotle stock has fallen about 12% since the company posted its third-quarter results on October 22.
Article continues below advertisement
Meanwhile, McDonald's (MCD) stock has fallen more than 10% since its third-quarter earnings release. Its sales and earnings missed Wall Street's expectations, and the sudden dismissal of president and CEO Steve Easterbrook further weighed on its stock. McDonald's removed Easterbrook for his consensual relationship with an employee.
Lower comps growth outlook affected Shake Shack stock
Shake Shack raised its 2019 sales growth outlook thanks to its stellar licensing revenue growth, to $592 million–$597 million from $585 million–$590 million. Despite raising its 2019 top-line outlook, management cut its comps growth outlook to 1.5% from 2.0% because of lower delivery revenue. As of yesterday, Shake Shack stock had risen about 85.4% year-to-date.