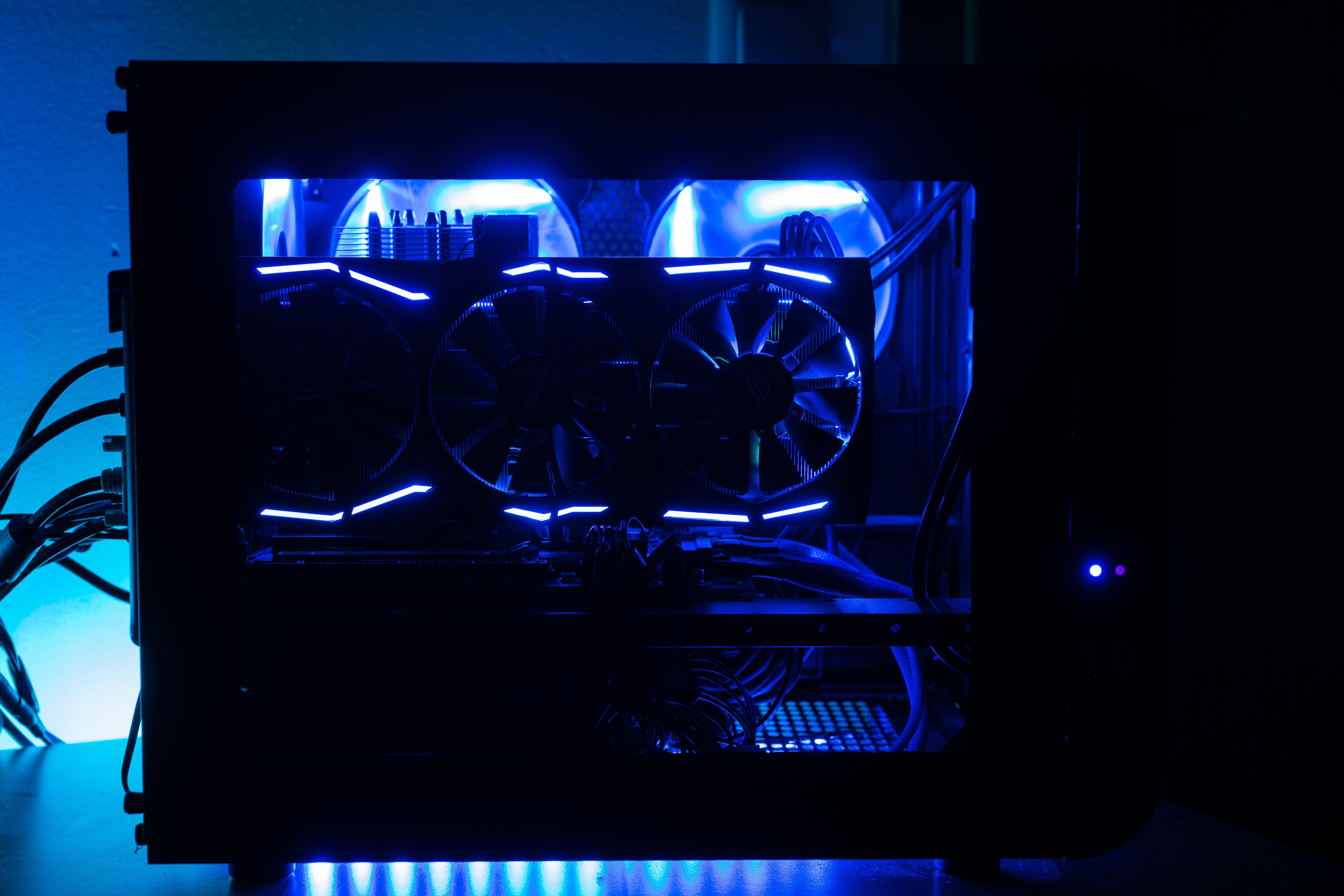 Why Nvidia Stock Could Rise after Q3 Earnings
By Oleksandr Pylypenko

Nov. 14 2019, Updated 4:22 p.m. ET
In Wednesday's trading session, Nvidia stock (NVDA) closed at $208.57, falling 0.50% from the previous session. This change lagged behind the S&P 500's 0.07% increase for the day. Moreover, the Dow Jones surged 0.33% while the Nasdaq plunged 0.05%.
Also, since my last article about Nvidia, Nvidia Stock Could Be Poised for a Breakout, the stock has risen from $196.86 to $208.57. This increase represents an upside of about 6%.
The company is scheduled to report its third-quarter earnings today, after the closing bell. So let's see what this event implies for individual Nvidia investors.
Article continues below advertisement
Analysts expectations for Nvidia's earnings
Currently, Wall Street analysts expect Nvidia's earnings to fall 14.1% for the third quarter to $1.58 per share. Following the trend, analysts estimate that the company's Q3 revenue could fall to $2.92 billion. This forecast implies a decline of 8.2% on a year-over-year basis.
Moreover, analysts have boosted their price targets ahead of the earnings release. For instance, Christopher Rolland, an analyst from Susquehanna Financial Group, said, "We think Nvidia faces the most reasonable Street expectations in quite some time, with potential tailwinds from improving DC [data center], Switch [Nintendo console], and high GPU [graphics processing unit] attach rates (laptops/desktops), all in front of a litany of upcoming 7nm [nanometer] launches over the next nine months."
It's also important to note that Nvidia has beaten EPS estimates every time over the past two years. And it has beaten revenue estimates for six out of eight quarters at the same time. Moreover, after the Q2 earnings beat, Nvidia stock surged more than 15% in the next trading session.
However, if today's earnings release are perceived as positive, the upward movement could be somewhat limited due to expensive valuations and a recent vigorous rally. Let's discuss the company's valuation in the next section of this article.
Nvdia stock valuation 
The company's PE is trading with a significant premium compared to the industry. Moreover, the company's other valuation metrics outperform the sector's median level as well.
However, Nvidia's peer AMD is also trading at a record PE and experiencing a robust rally after the earnings release. So, we can conclude that high PE for semiconductor stocks shouldn't be a concern for a while. To learn more, please check out Is AMD's High Price-to-Earnings a Concern after Q3?
Options traders are betting on an Nvidia's Q3 beat
Traders from the options market are also betting on an NVDA earnings beat. The implied volatility for the NVDA options, at a $210.00 strike price that expires on November 15, stands at 3.13%. In comparison, the SPDR S&P 500 Trust ETF's (SPY) implied volatility stands at 0.39% for the same expiration date.
Having said that, Nvidia stock is expected to be more turbulent than the whole market, causing a rally or sell-off. Let's try to predict the direction of the move, as well as the expected price move, using options market instruments. 
We can calculate the expected price movement using the long options straddle strategy. This assessment tells us that the stock could rise or fall approximately 12% by the expiration date. Now let's see the open interest levels for calls and puts to assess the market sentiment for the stock.
The calls at the $210.00 strike price outweigh the put options by about five to one. We can see 6,787 open calls to 1,421 open puts. Also, the calls at the $215.00 strike price outweigh the put options about 6 to 1 with 4,670 open calls to just 728 open puts.
Finally, in the October 18 trading session, the open interest for the $230.00 calls that expire on November 15 rose by 1,407 contracts to a total of 6,002 open contracts. For the buyer of the $230 calls to earn a profit, Nvidia stock would need to rise to around $230.55.
Stay tuned for Market Realist's coverage of Nvidia's Q3 earnings results.