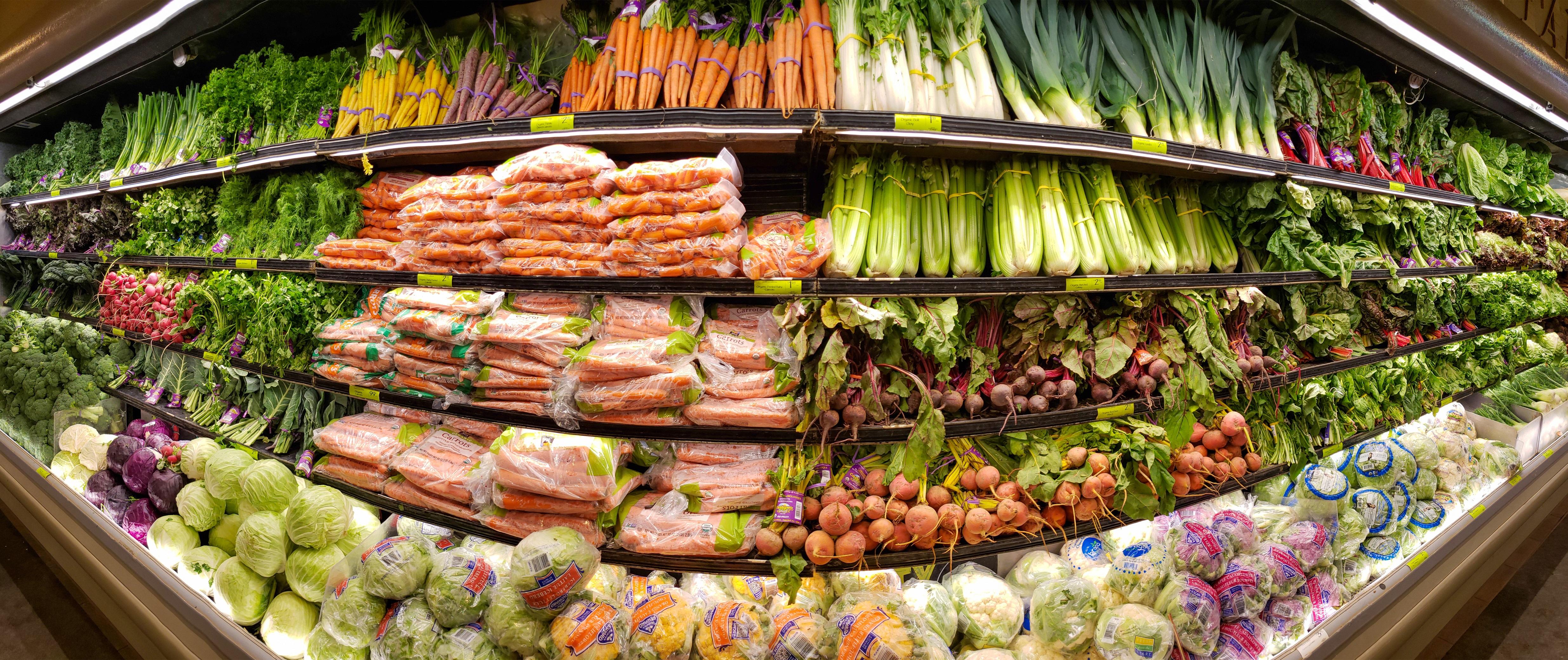 Why Is Kroger Stock Rising in November?
By Amit Singh

Nov. 13 2019, Updated 8:17 a.m. ET
So far, Kroger stock has risen about 10% in November.
Deutsche Bank upgraded the stock to "hold."
Kroger stock has underperformed the broader markets and its peers, including Walmart (WMT) and Target (TGT), this year. The stock has fallen about 1.8% on a YTD (year-to-date) basis as of Tuesday. Meanwhile, Walmart and Target stocks have risen about 28% and 64%, respectively. The S&P 500 has increased 23%.
So far in November, Kroger has outpaced its peers. The stock has risen about 10%. The uptrend in Kroger stock reflects the company's upbeat guidance for 2020. On November 5, Kroger provided a better-than-expected EPS guidance for 2020, which drove its shares higher.
Kroger expects its adjusted earnings in 2020 to be $2.30–$2.40, which was better than analysts' expectation of $2.30. The company announced a new $1 billion share buyback plan.
On Tuesday, Deutsche Bank upgraded the stock to "hold" from "sell." Also, Deutsche Bank increased the target price to $27 from $22. Kroger stock closed 1.5% higher following the upgrade.
Analyst Paul Trussell of Deutsche Bank expects the company's digital initiatives to support its growth and stock in the coming quarters.
Article continues below advertisement
Kroger's growth drivers
We think that Kroger's digital initiatives, including expanded pickup and delivery services, will likely drive its comps. Also, the expansion in the company's private brands should support its sales. Meanwhile, Kroger's focus on cost-cutting and share repurchases should support its earnings in the coming quarters.
The company launched 203 private brands in the second quarter. Previously, Kroger launched 219 private brands in the first quarter. The expansion of the higher-margin private brands will likely support the company's sales and margins.
On the digital front, Kroger offered pickup and delivery services from 1,780 and 2,225 locations, respectively, in the second quarter.
Is Kroger lagging in the delivery game?
Last month, Jefferies downgraded the stock to "hold." Analyst Christopher Mandeville of Jefferies criticized Kroger's strategy to open automated centralized fulfillment centers. The company partnered Ocado to build 20 automated fulfillment centers to step up its online offerings.
However, automated fulfillment centers require high upfront investments. We'll have to see if the centers reduce shipment costs. In contrast, Walmart and Target are leveraging their large store base to reduce last-mile shipping costs and time.
Target is shifting from distribution centers to stores, which is reducing its costs significantly. During the first-quarter conference call, Target stated that the shift helped it reduce costs by about 40%. Walmart is also using its stores as fulfillment hubs.
Article continues below advertisement
Will Kroger stock's uptrend continue?
We expect Kroger's strategic initiatives to drive its sales and earnings. However, the company faces more competition with Amazon (AMZN), Walmart, and Target striving to boost the market share in the grocery space.
Amazon eliminating delivery fees and fast grocery shipments will likely boost its revenues and drive its Prime membership base. Amazon continues to invest in supply chain and delivery to reduce delivery time. The company spent over $800 million to make one day a standard for its Prime members. Also, the company plans to spend $1.5 billion to step up its one-day delivery service. Amazon is also expanding its in-store pickup services by adding new partners.
In October, Amazon partnered with Stage Stores, Health Mart, and GNC to add new in-store pickup locations.
Meanwhile, Walmart and Target are ahead of Kroger in digital initiatives. Walmart offers online grocery pickup services in more than 2,700 stores. Walmart's grocery pickup and delivery service, along with value pricing, continue to drive more traffic compared to its peers.
Target continues to post stellar comps due to expanded same-day delivery. The company's same-day delivery, including Shipt, drive-up, and in-store pickup, continues to boost traffic.
Analysts' recommendations
Competitive and margin headwinds are keeping analysts on the sidelines on Kroger stock. Most of the analysts suggest "hold" on the stock. Among the 24 analysts, nine recommend a "buy," 13 recommend a "hold," and two recommend a "sell."
Analysts have a target price of $27.52 on Kroger stock, which implies an upside of about 2% based on its closing price of $27 on Tuesday.
Kroger stock trades at a forward PE ratio of 12.2x, which is nearly half of Walmart stock. Also, the stock trades at a lower valuation multiple than Target stock. Notably, Target stock trades at a forward PE ratio of 17.0x.