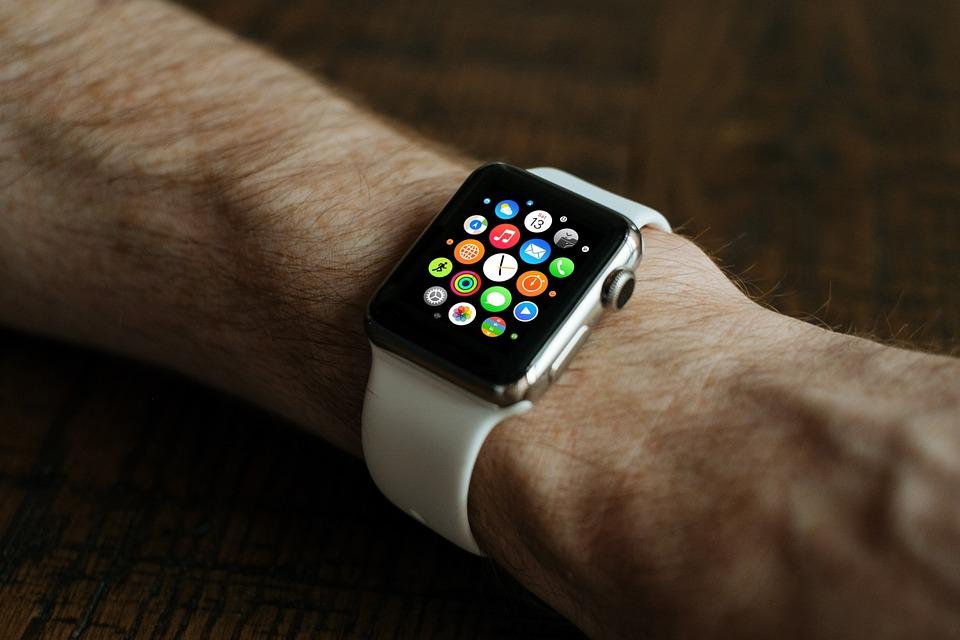 Why Apple Need Not Worry about Google's Fitbit Takeover
Google's (GOOG) acquisition of Fitbit (FIT) on Friday was a significant development in the world of wearables. And in its recent fourth-quarter results, Apple (AAPL) once again proved how heavily its growth hinges on wearables. Its wearables segment grew more than 50% YoY (year-over-year), supported by AirPods and Apple Watch sales. Should Apple be worried about Google's Fitbit acquisition?
Article continues below advertisement
Google's acquisition of Fitbit: A win-win situation?
By acquiring Fitbit, Google wants to leverage Fitbit's strong position in the health and fitness market, as well as its clientele and retail alliances. In its official blog, Google stated that it wants to involve Fitbit experts and combine AI, hardware, and software to create innovative wearables. The search giant has also indicated its plans to launch "Made by Google" wearables. As reported by ET Telecom, Industry Intelligence Group's (IIG) Prabhu Ram said, "The biggest takeaway from Fitbit acquisition by Google would be a better future for Wear OS."
The takeover could create a win-win situation for both Fitbit and Google. Fitbit has a great hardware foundation and a deep focus on health and fitness tracking that can be combined with Google Fit Apps, reports The Verge. This combination ability could make it a significant competitor for the Apple Watch, which can be integrated with the iPhone.
Meanwhile, with Google's support, Fitbit's Versa smartwatches could develop a new level of integration with Android software. The Fitbit Versa was criticized for its connectivity and OS (operating system) issues. And although the Versa 2 has incorporated a lot of improvements, it still isn't lauded. David Ruddock from Android Police states, "The Versa 2 allegedly comes with significant performance improvements, but as a smartwatch, it just isn't very… smart."
Article continues below advertisement
However, this time, it may be poised for a turnaround. Fitbit co-founder and CEO James Park said, "Google is an ideal partner to advance our mission. With Google's resources and global platform, Fitbit will be able to accelerate innovation in the wearables category, scale faster, and make health even more accessible to everyone."
Apple has a stronger market position than Fitbit, says IDC
Google's Fitbit acquisition is set to heat up the wearables space. However, Apple may not have much to worry about yet. In the second quarter, IDC reports Apple was the world's second-biggest smartwatch seller with 14.8% of the market, while Xiaomi held the top position. Fitbit placed fourth, holding 10.1% of the market. Apple's Watch 5 has cemented its position in the wearables market. IDC forecasts Apple Watch shipments will climb 10.8% this year, comprising 38.9% of all smartwatches shipped in 2019.
Article continues below advertisement
IDC's report revealed that Fitbit's smartwatch business slipped due to the Versa Lite, whereas its Inspire wristbands supported growth. However, the market intelligence company expects smartwatches to dominate the wearables industry in the future. IDC expects smartwatch sales to grow 12.2% compounded annually between 2019 and 2023, and wristbands' growth to be flat at 0.1%.
Whereas Fitbit is a fitness-tracking pioneer, the Apple Watch is a premium smartwatch with seamless software integration and features such as fall detection and heart monitoring. Apple Watch also benefits from the loyalty of Apple's ecosystem. In comparision to Fitbit and Samsung, it only lacks a sleep-tracking feature. However, Bloomberg's Mark Gurman reveals that next year's Apple Watch series could feature a sleep tracker.
Google's Fitbit acquisition unlikely to impact Apple in the short term
In the years Google has been in the wearables market, it has failed to make a significant impact. Google Glasses didn't impress users back in 2014, and its Wear OS platform has yet to make the desired progress. In our opinion, Google's Fitbit acquisition shows that it's still serious about wearables despite its setbacks. However, in the short term, we don't see it as a threat to Apple. IDC India research director Navkendar Singh told Indo-Asian News Service that "it is a little premature to say that this puts Google head-to-head with Apple in the wearables segment." It will be interesting to see how Google uses its acquisition and whether Apple will retaliate through innovation or pricing.