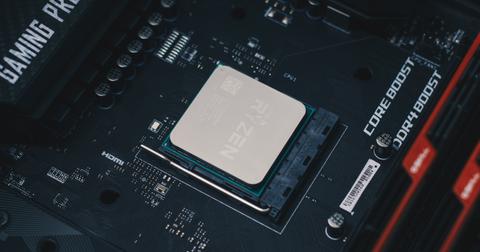 What Innovations Does the AMD Ryzen 9 3950X Bring?
By Puja Tayal

Updated
Advanced Micro Devices (AMD) will complete its Ryzen 3000 series desktop family on November 25. On that date, it will bring its Ryzen 9 3950X and two Ryzen Threadripper CPUs (central processing units) to the market. This year, AMD introduced many firsts in its Ryzen family that is being built on its 7nm (nanometer) Zen 2 architecture. It added a higher-end Ryzen 9 line up for the mainstream.
The first CPU in the Ryzen 9 family was a 12-core/24-thread Ryzen 9 3900X. This CPU gained so much popularity that it has been out of stock at major retailers even 2.5 months after launch. A September article of Tom's Hardware showed that retailers have spiked the price of Ryzen 9 3900X. The CPU, which debuted at $499, was selling for as high as $580 at Newegg. AMD had to delay the launch of Ryzen 9 3950X in order to meet the demand for Ryzen 9 3900X.
Article continues below advertisement