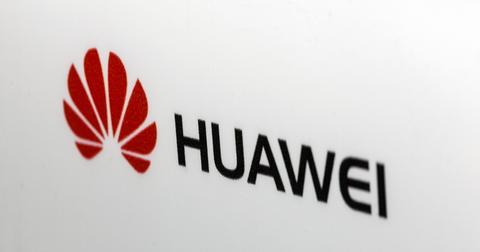 What Huawei's CEO Has to Say Might Worry Google Investors
By Ruchi Gupta

Updated
For the second time this month, top Huawei executives have made comments that Alphabet (GOOGL) investors might find disturbing. Alphabet is the parent of Google, one of Huawei's American suppliers. Huawei's message is clear: it may soon not need the search giant. And Google might suffer.
Currently, Huawei's smartphone business is suffering over its lack of access to Google's popular apps, such as YouTube. Smartphone makers typically install the apps on their devices at the factory to boost sales of newly released products. However, Huawei lost access to Google apps in May following its blacklisting by the Trump administration. That forced the Chinese multinational technology company to launch its latest flagship smartphone, the Mate 30, without Google apps. Consequently, the Mate 30 hasn't been the global hit Huawei may have hoped for.
Article continues below advertisement
Huawei explores ditching Google apps, threatening Alphabet's main revenue source
The US blacklisting seems to have taught Huawei that depending on American technology can be dangerous for its business. Therefore, Huawei is working on a "backup plan," CEO Ren Zhengfei told CNN Business this week. The backup plan involves Huawei developing alternatives to the technologies it procures from American suppliers. The executive hinted that if Huawei's alternatives work, then the company might not return to US suppliers such as Google. Zhengfei stated, "we will have to resort to alternatives. If those alternatives become mature, I think it'll become less likely to switch back to previous versions."
Now that statement is not sweet music to Google's and Alphabet's ears. Huawei, one of the world's top smartphone companies, is a major distributor of Google's money-making apps.
Therefore, Huawei shifting to "alternatives" could mean Google losing a major app distribution partner, which would hurt Google's advertising business. YouTube, Search, Google Maps, and other apps, which come preinstalled in Huawei devices, make money for Google through advertising. For Google parent Alphabet, ads are its bread and butter—they contributed 84% of its total revenue in the third quarter.
Huawei's alternatives work underway
Huawei looks serious about breaking free from Google. About two weeks before Huawei's CEO talked about the company's backup plan, Huawei senior vice president Vincent Pang discussed a future without the search giant. Speaking to Business Insider, Pang said Huawei would decide in six to nine months whether it should start making smartphones running on its own Harmony operating system. Currently, Huawei smartphones use Google's Android software.
Huawei unveiled the Harmony operating system in August. In addition to Harmony, which could become Huawei's Android replacement, Huawei has developed its own digital map technology. Huawei smartphones currently use Google Maps for its digital mapping service.