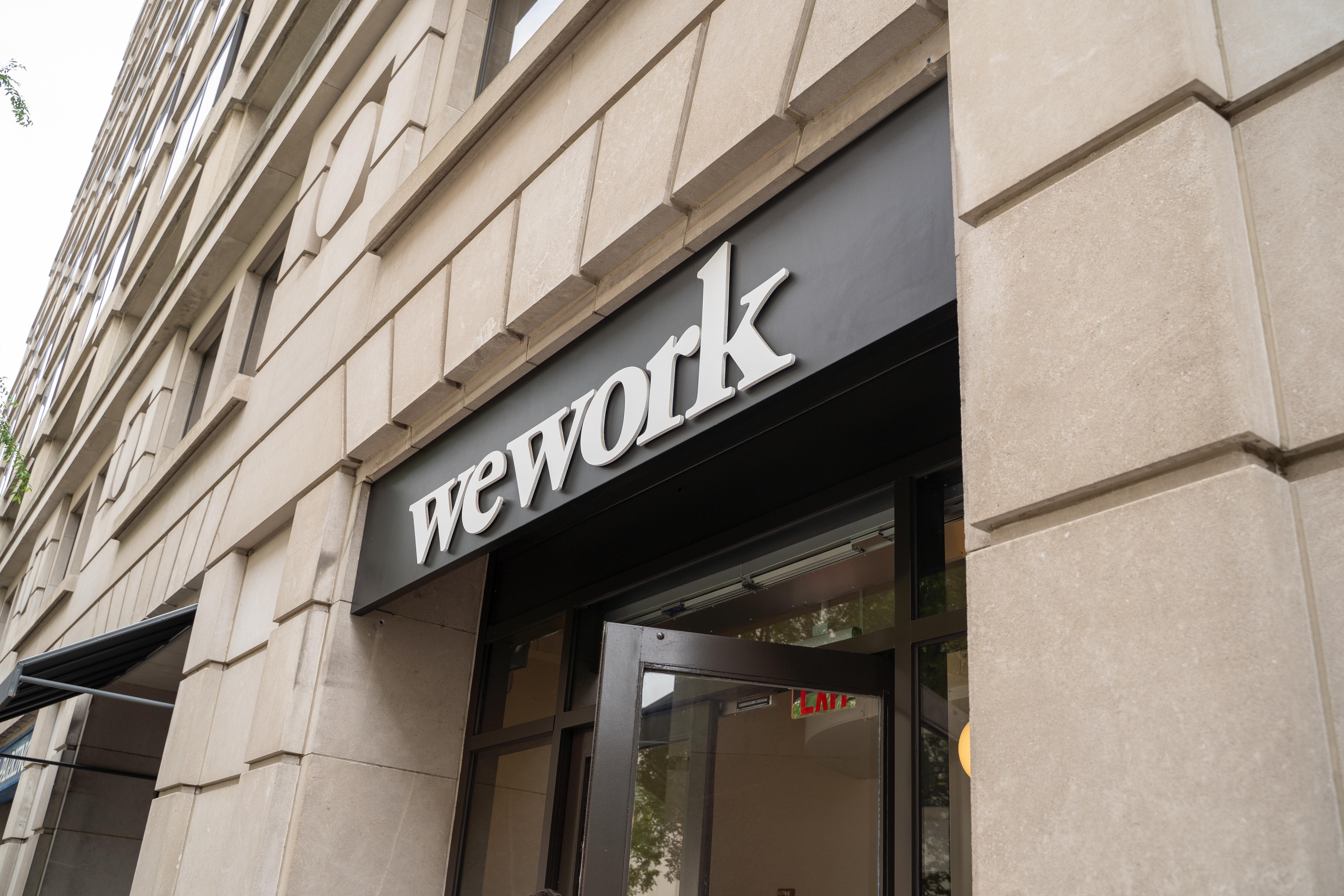 If WeWork Tries to Forget Its Past, Will the SEC Let It?
By Mike Sonnenberg

Nov. 18 2019, Updated 3:15 p.m. ET
Last week, Bloomberg reported that the SEC is inquiring about the possibility of WeWork's non-compliance with SEC rules. While the SEC hasn't disclosed what the inquiry pertains to, there are enough red flags here to require investors' attention.
First, WeWork parent the We Company invented and modified certain metrics—like community-adjusted EBITDA and contribution margins—to show its operations in a good light when it was actually losing billions. The company also didn't highlight how bad its finances were while pitching for its IPO. It later shelved the WeWork IPO, and WeWork's valuation fell from $47 billion in January to under $5 billion as of September 30, 2019, according to Softbank's Q3 earnings report. However, the biggest question mark could be about WeWork co-founder and ousted CEO, Adam Neumann, and his deals.
Article continues below advertisement
Can WeWork forget Neumann?
WeWork seems to be trying to forget Adam Neumann's regime after Softbank (SFTBY) took control of the company last month. Softbank's Masayoshi Son has tried to push aside the issue by calling it a "really bad" judgment call. Business Insider went on to quote Son saying, "We created a monster" while talking about WeWork under Neumann.
Neumann's regime was controversial. He became a tenant for his own company, making millions in rent from the We Company. Neumann also sold some WeWork stock and took out a $500 million personal credit line backed by his WeWork holdings. When the IPO failed and the valuation tanked, he walked away with $1.7 billion. The SEC could be looking closely at these things.
The new company
Last week, the We Company also released its Q3 financials. During the presentation, the We Company seemed to be trying hard to move on. This WeWork presentation said that the company's focus was on non-core, early-stage ventures from 2017 to September 2019. It calls the member experience "distracted."
However, the most direct attack on WeWork's functioning during that period is on the strategy front. The presentation says that the company had made business commitments before arranging for financial commitments. That's an apparent reference to the We Company's focus on growth while it was running out of cash. Late last year, Softbank cut its funding commitment from $20 billion to just $2 billion, forcing the We Company to consider going public.
Article continues below advertisement
In its 90-day game plan, WeWork has included focusing on core business by selling non-core parts. The startups it invested in during the Neumann regime include Meetup, Wing, SpaceIQ, and Managed by Q. Another priority is to right-size operations by reducing overheads and focusing on community. The third priority includes improving relationships with enterprise customers.
Why WeWork is Softbank's Achilles' heel
Apart from billions of dollars in losses and billions more in taking control of WeWork, Softbank has suffered a lot from the WeWork saga. It continues to suffer even after taking decisive control of the We Company.
On Saturday, Bloomberg reported that Softbank has been able to raise just $2 billion for its Vision Fund 2 as investors became skeptical after the Uber (UBER) and WeWork failures. The fund is expected to raise $108 billion in total and invest in artificial intelligence startups. Apple (AAPL) and Microsoft (MSFT) are some of the general partners in the fund.