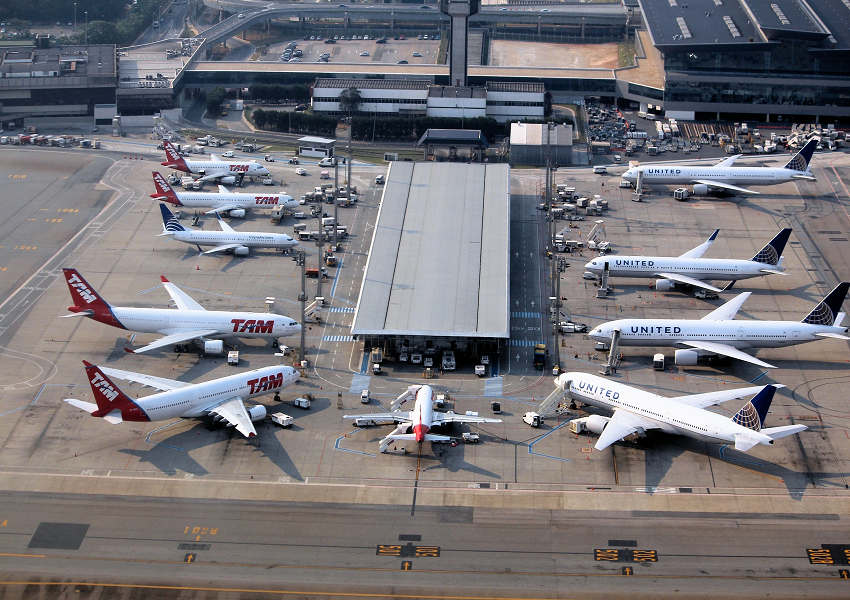 United Extends Boeing MAX Cancellation until March
By Anirudha Bhagat

Nov. 18 2019, Published 6:40 p.m. ET
United Airlines (UAL) has removed the troubled Boeing (BA) 737 MAX aircraft from its flying schedule until March 4, 2020. The company expects to face approximately 5,100 flight cancellations in November and December, according to the November 15 CNBC report. From January through March 4, United Airlines expects total flight cancellations of about 3,468 flights.
The company has extended its MAX cancellation period for the seventh time in the last seven months. Following the global flying ban in mid-March, United Airlines first stretched the cancellation period until early July. It later extended it until August 3, then it pushed back to September 3, and then until November 3. The company further extended the grounding period until December 19, and then again through January 6.
Article continues below advertisement
United Airlines, which owns 14 Boeing 737 MAX airplanes, is facing thousands of flight cancellations every quarter. The massive flight cancellations are weighing on United Airlines' financial results. The company hadn't disclosed any financial impact of MAX groundings. However, we observe that its revenue growth has slowed in the last three quarters. United Airlines' top-line growth rate has slowed to the mid-single-digit range, compared with the high-single-digit increase it recorded throughout 2018.
Furthermore, the airline is operating larger planes across the MAX routes to minimize flight cancellations. Nonetheless, the use of larger and less fuel-efficient aircraft is causing an increase in operating expenses. In the third quarter, United Airlines' ex-fuel operating costs increased by 5% year-over-year.
Article continues below advertisement
Boeing MAX grounding hurt peers too
United Airlines is not the only US carrier that is suffering from the grounding of the Boeing MAX jets. On November 8, American Airlines (AAL) and Southwest Airlines (LUV), both extended the Boeing MAX cancellation period until early March.
Southwest Airlines, which has 34 MAX jets, announced that it would keep its MAX planes grounded until March 6. According to the company, the grounding would cause approximately 175 daily flight cancellations. American Airlines announced that it would remove its 24 MAX aircraft from the flying schedule until March 4. The company said it expected to notch 140 daily flight cancellations.
The global flying ban on the beleaguered Boeing MAX aircraft has severely impacted these airlines' financials. Southwest and American together lost about $700 million in revenue during the second and third quarters of 2019. They project the prolonged MAX grounding to reduce their total revenues by nearly $1 billion in 2019.
Article continues below advertisement
Uncertainty over MAX's return
The uncertainty over the return of Boeing MAX aircraft to the skies still looms. This aircraft model has faced a global flying ban since mid-March following two fatal accidents within five months. The company redesigned the architecture of the flight-control system, which was blamed for the two deadly crashes. On November 11, Boeing noted that it hopes to receive its certifications next month. Moreover, the company expects airlines to resume MAX service in January.
However, Boeing's latest optimistic view didn't go over well with the FAA. In its November 15 report, Reuters stated, "U.S. officials privately said this week that Boeing's timetable was aggressive." FAA Administrator Steve Dickson noted that the agency would "take whatever time is needed" for the review.
Boeing's attempts to fix the software problems and receive regulatory approval have hit several delays. In June, the FAA test pilots discovered a new issue with Boeing's updated software for the MAX's safety-control system.
In August, Boeing received another setback. The aircraft manufacturer failed to provide proper "technical details and answer specific questions" to regulators, according to the Wall Street Journal report. Earlier this month, regulators couldn't complete a certification audit of MAX's updated software due to several flaws in the company's documentation.