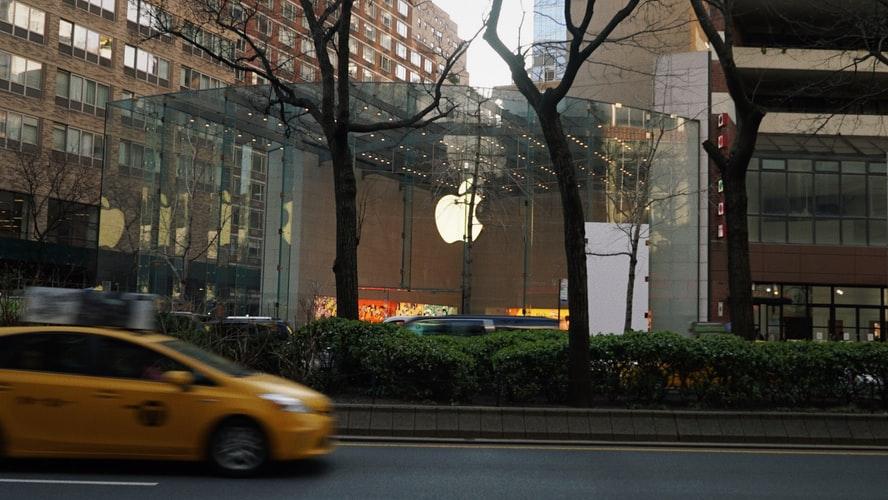 Trump Visits Apple: Is a Tariff Exemption in the Cards?
By Namrata Sen Chanda

Nov. 21 2019, Updated 7:43 a.m. ET
Yesterday, Donald Trump visited Apple's (AAPL) new $1 billion campus in Austin, Texas. Keeping his promise, CEO Tim Cook opened the facility to manufacture Mac Pros in the US. The company stated that the new campus would employ nearly 5,000 workers upon opening in 2022.
Trump also visited the company's Flextronics facility in Austin, which has produced high-end MacBooks since 2013. Yesterday, Apple announced that the facility is also producing the new Mac Pro, reports MacRumors. The company plans to ship the latest devices in December across the Americas. Last week, Apple announced the new 16-inch MacBook Pros, which are to replace the 15-inch models.
Article continues below advertisement
Cook fosters strong ties with Trump amid trade tensions
Cook has always kept his relationship with Trump cordial, but has been vocal about the trade war's negative implications. In August, Business Insider reported Cook had met Trump five times in the past year to discuss trade tensions.
In June, Cook also wrote to US trade representative Robert Lighthizer, reported BGR in August. He cautioned, "The Chinese producers we compete with in global markets do not have a significant presence in the U.S. market, and so would not be impacted by U.S. tariffs. Neither would our other major non-U.S. competitors. A U.S. tariff would, therefore, tilt the playing field in favor of our global competitors."
In July, Trump tweeted, "Apple will not be given Tariff waiver, or relief, for Mac Pro parts that are made in China. Make them in the USA, no Tariffs!" Only after Cook committed to continue manufacturing Mac Pros in the US did Trump relent.
In August, Trump met the Apple CEO over dinner, reports CNBC. During their discussion, Cook said that it would be difficult for Apple to pay tariffs when Samsung wouldn't have to do the same because it manufactures in South Korea, "I thought he made a very compelling argument," acknowledged Trump. To learn more, read Tariff Exemptions for Apple: Will Mac Sales Increase?
Article continues below advertisement
How US-China trade tensions and tariffs are impacting Apple
Apple is gearing up for a fresh round of tariffs on December 15 that will apply to iPhones, iPads, and Macs. During his Austin visit, Trump said he would "look into" tariff exemptions for Apple, reports The New York Times. He also stated, "We have to treat Apple on a somewhat similar basis as we treat Samsung."
After levying tariffs on goods worth nearly $300 billion, Trump allowed US companies to apply for an exemption. As a condition of the exemption, companies would have to prove that their imported item isn't available domestically. In September, US officials granted exemptions to Apple for ten of its 15 requests. The Mac Pro and few of its critical components were among those granted exemptions.
The company has been concerned about the US-China trade war since it began, and Cook has been maintaining a delicate balance between the two nations. The tech giant relies heavily on China for manufacturing its MacBook, iPhones, and iPads. As Greater China contributes nearly 20% of Apple's revenue, Cook cannot sideline the country altogether. However, to hedge risks, Apple has started manufacturing iPhones at a $1 billion facility in India instead of China.
Article continues below advertisement
Apple could absorb tariff on Macs
MacBooks comprise 10% of Apple's revenue. After climbing 11% year-over-year in the June quarter, Mac sales fell 5% in the September quarter. However, the company stated that the comparison wasn't fair because the previous period included the new Mac Pro launch. In Apple's fiscal 2019 fourth-quarter earnings call, Cook said, "Despite the tough compare, we generated an all-time revenue record for Mac in the U.S. and in India and a fourth quarter revenue record in Japan."
If Apple faces tariffs in December, it isn't likely to pass on the higher costs to customers. As reported by AppleInsider in August, analyst Ming-Chi Kuo said, "Apple will absorb most of the additional costs due to tariffs, and the prices of hardware products and shipment forecasts for the U.S. market will remain unchanged."
By absorbing the costs, Apple could dent its bottom line. But if Trump really "looks into" the tariff exemption for Apple, it could boost Mac sales. We'll be watching updates carefully to see how this unfolds.