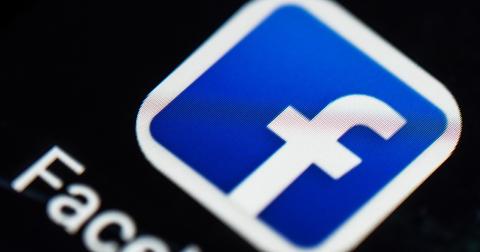 Trump Impeachment: From Cash Cow to Headache for Facebook
By Ruchi Gupta

Updated
Donald Trump's impeachment issue seems to have just compounded Facebook's (FB) struggle to curb misinformation on its digital platforms. House Democrats are leading an impeachment inquiry into Trump, but Republican lawmakers and Trump supporters are against it. An anonymous whistleblower sparked the impeachment inquiry, which recently kicked into high gear.
Article continues below advertisement
Facebook sees misinformation about Trump impeachment whistleblower
While the whistleblower's identity has remained confidential so far, posts and ads circulating the whistleblower's purported name have surfaced on Facebook, YouTube, Twitter, and other platforms. Facebook is now scrambling to remove content that mentions the suspected identity of the whistleblower to avoid the dissemination of misinformation.
Ahead of the 2016 US presidential election, Russian entities used Facebook, Google, and Twitter to publish propaganda targeting voters. Consequently, the platforms came under fire for allegedly enabling foreign meddling in US domestic politics. Since then, Facebook has stepped up efforts to tackle misinformation, and works with third-party fact-checkers to identify and remove misleading content. A recent study showed the Trump impeachment issue has become a popular topic for those seeking to misinform people on Facebook.
Trump impeachment topic has been a cash cow for Facebook
Facebook's impeachment headache is a sharp turn of events—the topic was initially a cash cow. In September, the Trump campaign purchased $2.0 million in Facebook ads in one week to discuss the impeachment topic. Pro-Trump groups have also been big spenders on Facebook ads.
Facebook's business practices under scrutiny
Facebook's scramble to tackle Trump impeachment misinformation comes as it faces multiple challenges. Democratic politicians, for instance, have faulted Facebook's decision not to vet political ads and posts for accuracy. Democrats think Facebook, by not fact-checking, has handed Trump a free pass to lie to Americans. Senator Elizabeth Warren has gone as far as alleging that Facebook leadership cut a secret deal with Trump.
Warren, the frontrunner in the Democratic presidential nomination, will likely seek to break up Facebook if she becomes president. In addition to facing political pressure, Facebook's ad business is the subject of antitrust probes by congressional, federal, and state entities.