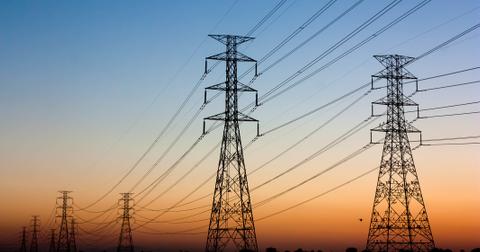 Top Dividend Stocks from Utilities to Combat Recession
By Vineet Kulkarni

Updated
Recession fears have been hovering over the market throughout this year. A global slowdown and trade disputes are further denting the market sentiment. However, the Dow Jones and the S&P 500 continued are still robust and are currently trading at record highs. Interestingly, the defensive sectors were among the market's favored segments this year. Utilities and consumer staples are also trading at record highs.
Article continues below advertisement
Utilities and dividends
As the representative of top utilities in the country, the Utilities Select Sector ETF (XLU) has returned (including dividends) more than 20% so far this year. After a notable rally this year, these defensives are trading at a premium valuation. However, what makes them attractive is their dividends.
Utilities generally pay stable dividends largely due to their stable earnings. Also, their earnings have a small or no correlation with business cycles, which makes their dividends relatively safe. On average, they are currently trading at a dividend yield of 3%, higher than that of the broader markets and to the benchmark Treasury yields.
Utilities comprise one of the most interest-rate-sensitive sectors. These defensives trade inversely to interest rates. As lower rates make utilities more appealing than bonds, investors generally turn to them as safe avenues when rates are cut.
Additionally, utilities normally hold huge debt. So, lower rates reduce their debt-servicing costs, eventually helping their profitability. These defensives notably rallied when the Fed started lowering benchmark interest rates in July. So far, the Fed has cut rates three times this year but has indicated a pause for the rest of 2019.
Article continues below advertisement
Top utility stocks look expensive
Top regulated utility stock Southern Company (SO) has soared more than 43% YTD. It currently yields 4%, one of the highest among the top utilities. It has increased dividends for the last 18 straight years. The utility increased dividends by 3% compounded annually in the last five years, which was lower than the broader utilities' average.
NextEra Energy (NEE), the biggest utility stock by market cap, offers a dividend yield of 2.2%, the lowest among the top utilities. However, NextEra Energy's dividend growth makes it stand out among its peers. NEE grew dividends by 12% in the last five years. It is one of the fastest-growing utilities in the country.
NextEra Energy's unmatched renewables portfolio and large regulated operations in Florida have enabled superior earnings growth for the last several years. The utility aims for dividend growth of around 13% next year. NextEra Energy stock is up about 36% so far this year.
Many top utility stocks seem to be trading at a premium valuation after such an unusual rally this year. Southern Company is trading 19x while NextEra is trading 26x their forward earnings. They look notably overvalued compared to their historical average valuations.
However, some of them seem fairly valued at the moment. PPL Corporation (PPL) and Dominion Energy (D) are two top-yielding stocks among the utilities that seem attractively valued.
Top-yielding stocks
Midsized regulated utility PPL Corporation (PPL) offers a dividend yield of 5%, the highest among its peers. The company has increased its dividends in 17 of the last 18 years. The long dividend increase history indicates stability and reliability. However, PPL increased its dividends by 2% compounded annually in the last five years—much lower than peers.
PPL generates almost two-thirds of its revenues from the United Kingdom. Its geographical diversification bodes well for earnings growth. PPL makes almost all of its earnings from regulated operations, which facilitates earnings stability.
PPL stock is up more than 17% so far this year, marginally underperforming its peers. The stock is trading 13x its estimated earnings, much lower than its peers. Its historical valuation average is around 15x.
Virginia-based Dominion Energy (D) stock is trading at a dividend yield of 4.5%. Its dividends grew around 9% in the same five-year period. Its superior earnings growth influenced premium dividend growth.
Dominion Energy's SCANA acquisition and contributions from Cove Point will likely positively impact its bottom line in the near future. Its superior earnings growth might support its superior dividend growth in the future as well.
Dominion Energy stock is up 10% YTD, underperformed its peers this year. It is trading 18x its estimated earnings, lower than the historical average.
Concerningly, top utility stocks look overvalued, which might be an obstacle for their growth going forward. However, their dividends continue to look attractive.