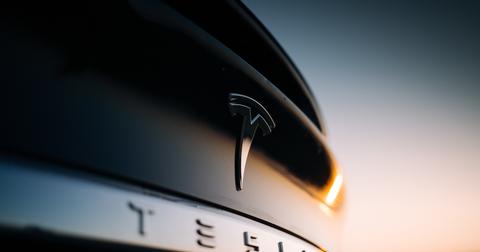 Tesla versus NIO: Why Has Short Interest Diverged?
By Anuradha Garg

Updated
In this article, we'll explore the primary reasons for the recent short interest divergence between NIO and Tesla. While Tesla's short interest has declined, NIO's short interest has climbed. Before we discuss this topic, let's see the environment in which these stocks are operating.
Article continues below advertisement
Is China's answer to Tesla failing?
For a while, China's NIO (NIO) was touted as China's answer to Tesla (TSLA). However, the company has failed to live up to its expectations. Tesla has been a pioneer in the EV (electric vehicle) space and has brought EVs to the mainstream.
However, NIO has been struggling with issues of its own. Moreover, it took much less time for NIO to post losses compared with Tesla's first losses after going public.
Tesla's manufacturing versus NIO's contract manufacturing
There are other significant differences between the two automakers. While Tesla makes its own vehicles, NIO contracts state-owned JAC Motors to make its vehicles. In turn, JAC Motors charges a fee for every vehicle. Moreover, NIO must compensate JAC Motors for any operating losses during the first three years of their deal.
NIO initially planned to build its own manufacturing facility, but it shelved those plans in March due to financing issues. Due to its partnership with JAC Motors, NIO's margins are lower than other companies making their own vehicles. During the second quarter, NIO's gross margins were -7.2%. After excluding its vehicle recall costs, the company's gross margins sat at -4.0%.
Article continues below advertisement
Tesla's China Gigafactory
In contrast to NIO, Tesla had already constructed its China Gigafactory. It has also rolled out its first China-made Model 3. Owning its domestic manufacturing unit should help Tesla reduce its logistics, manufacturing, and tariff-related costs. These cost reductions should help the company earn a decent margin.
In Will Tesla's China Gigafactory Give Porsche-Like Margins? we discussed why Morgan Stanley thinks that this facility can help Tesla achieve margins in the low- to mid-30% range.
NIO's huge vehicle recall
NIO's reliability has also taken a severe hit. In July, the company recalled 4,803 ES8s, following several incidents of short circuits. The number of recalled vehicles comprised more than 20% of the vehicles ever sold by NIO. A recall on such a large scale impacted NIO's reputation.
Article continues below advertisement
Tesla versus NIO: Self-driving ambitions
Tesla vehicles have a unique, passionate following, in part due to its visionary CEO, Elon Musk. He plans to increase Tesla's vehicle appreciation over time through software updates. Through the rollout of its version 10 software update, Tesla released its Smart Summon feature. This feature allows customers to summon their cars from the parking lot. This feature is a small step by Tesla toward full self-driving capability.
Tesla also plans to start a ride-sharing network similar to Uber (UBER). Musk believes this network would allow Tesla owners to put their vehicles to work as robotaxis as revenue-generating assets.
On the other hand, NIO recently partnered with Intel's (INTC) subsidiary, Mobileye, to enter the self-driving market. NIO's stock received a huge boost after this announcement.
Tesla versus NIO: Stock price divergence after recent results
The stock prices of both NIO and Tesla have greatly diverged lately, sparked by their recent results. Tesla's surprise profitability in the third quarter gave analysts a positive surprised. However, NIO reported worse-than-expected second-quarter results.
Tesla's stock rose by more than 17% on October 24 after its results announcement. However, NIO's stock tanked by more than 20% on September 24 after its results. Year-to-date, NIO's stock has lost more than 71% of its value as of the November 19 close.
However, Tesla's stock losses were eliminated after its Q3 results. On a year-to-date basis, TSLA stock has gained 8%.
Article continues below advertisement
Tesla: Short interest declined
The stock price divergence between Tesla and NIO also led to a change in short interest for both stocks. While Tesla's short interest has fallen, NIO's short interest has increased.
According to the latest Nasdaq data, Tesla's 31.8 million shares were traded short as of October 31. This is a decline of 14.5% compared to its short interest on October 15. Moreover, the days to cover its short interest fell to just 2.64 days compared to 4.5 days on October 15.
Also, Tesla's short interest is the lowest it's been since March. After Tesla's Q3 results release on October 23, Tesla's stock surge put the pressure on short-sellers. We highlighted this occurrence in Is the Tesla 'Short Burn' Musk Predicted Finally Here? Tesla's short sellers posted mark-to-market losses of $1.4 billion on October 24.
Adam Capital, one of Brazil's largest independent hedge-fund managers, also closed its short position on Tesla after its Q3 results. The fund noted that its investment thesis no longer held due to Tesla's improving operating efficiency.
NIO's short interest rose
However, NIO's short interest has risen recently. According to Short Squeeze, NIO's short interest rose 9.2% between September 30 and October 31. Based on an average volume of 32.4 million shares, it would take about 6.5 days to cover the short interest. As a percentage of float, the stock's short interest totals 28.84%.
Apart from its disappointing Q2 results, there were several negative developments for NIO stock. Notably, NIO's CFO resigned abruptly on October 28. Its cash troubles have continued, and the company hasn't announced any financing arrangements that could help it ride out its short-term cash issues. This trend has raised survival issues for the company.