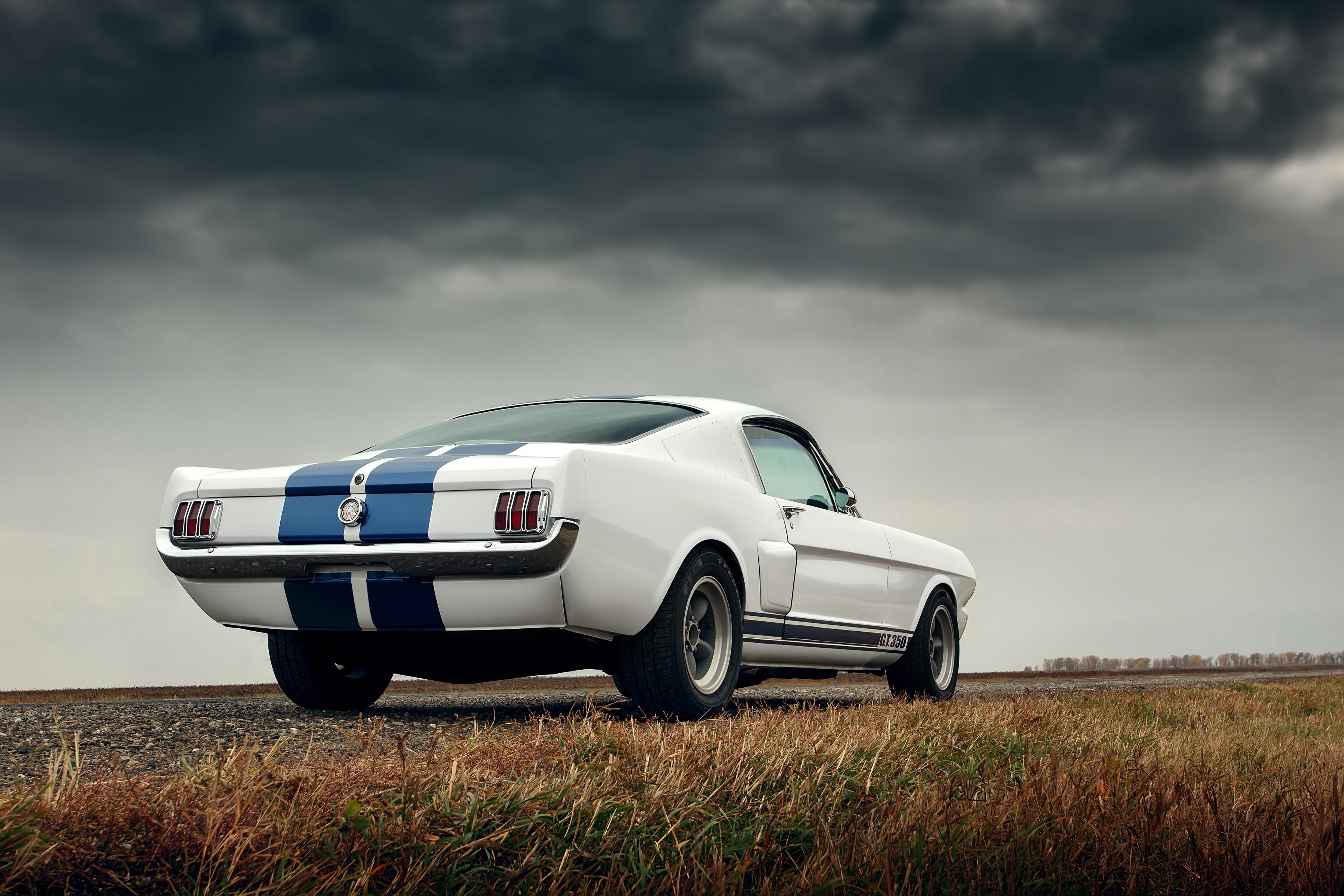 Tesla Ups the EV Game—Can Ford's Mach-E Catch Up?
By Anuradha Garg

Nov. 18 2019, Published 5:19 p.m. ET
Yesterday, Ford (F) unveiled its first all-electric SUV, the Mustang Mach-E, in Los Angeles. The electric vehicle takes its style cues from Ford's iconic Mustang marque, Ford's legendary muscle car that debuted in 1964. This is the company's first full dive into electric vehicles (or EVs), as it is committed to an $11.5 billion investment in the electrification of its vehicles.
Article continues below advertisement
Ford's Mustang Mach-E: Specs
Ford is offering Mustang in multiple variants, with the lowest price tag at $43,895. Depending on the model, Mach-E has an expected range of 210–300 miles. Also, its battery ranges from 75.7 kWh to 98.8 kWh. Ford's offering competes with Tesla's (TSLA) Model Y, with an expected range of about 300 miles.
Ford offers hands-free driver-assist system in Mach-E
What's even more interesting is that Ford's Mach-E also features a hands-free driver-assist system. Many automakers and tech companies are jumping onto the self-driving bandwagon. In many of these cases, the hands-free system represents the starting point.
For example, Tesla recently offered its version 10 software update. One of the updates included its Smart Summon feature. Through this feature, customers can alert their cars to navigate a parking lot and come to them or their destination of choice. Ford plans to activate this driver-assist system through an over-the-air update. However, the company did not provide the timeline for this update, according to CNBC's November 17 report.
Article continues below advertisement
Ford Mach-E's launch date
The Ford Mach-E is expected to be in dealerships in late 2020 with the first few models. The rest of the models will arrive until spring 2021. The vehicle's price range could be $43,895–$60,500. Ford plans to produce this vehicle at its Mexico plant.
On November 18, Ford CEO Jim Hackett told Bloomberg News that Ford had an open factory in Mexico that needed to be overhauled to build electric vehicles. He added, "As we start to adopt more electric vehicles — we had capacity down there, we had no capacity in the United States — we're going to have electric capacity here in the United States. They'll be building other electric platforms."
Could Ford build Mach-E in China?
Hackett also noted that, depending on the trade war situation, Ford could even consider building a car in China. Notably, Tesla has already built a Gigafactory in China, which has already unveiled the first made-in-China Model 3s.
This facility could benefit Tesla in two ways. Firstly, it would help the company save manufacturing and logistics costs. Secondly, Tesla would be shielded from numerous tariffs and tariff-related costs. You can read more on this topic in Will Tesla's Gigafactory Give Porsche-Like Margins? Ford could also reap the same benefits by having a facility in China.
Article continues below advertisement
Jim Hackett optimistic about Mach-E's profitability
According to Bloomberg, Hackett noted that Mach-E would make a profit "on vehicle one." He added, "That's surprising a lot of people because electrics have not had a history of making money. This will." Hackett's optimism about Ford's Mach-E stems from the public's passion for the Mustang, as well as the vehicle's affordability after factoring in the US federal tax credit.
Ford's strengths in the SUV and truck space
Ford is building on its strength in the SUV and pickup market by launching electric versions of these models. Ford expects to launch the electric version of its best-selling truck, the F-150. In July, the company released a video of the truck towing 1.25 million pounds.
In Why Ford Thinks 'Growth Is Coming' in the EV Space, we noted that Ted Cannis, Ford's global electric chief, Ted Cannis noted that the company is concentrating on its strongest auto segments—pickups, the F-150, pickups, commercial vans, and performance vehicles.
Article continues below advertisement
Ford: What about range anxiety?
In the EV space, Ford is focusing on customers' concerns about range anxiety. This is the fear that the EV's battery might run out before reaching the destination or a charging station. We noted in Tesla's Range: Can It Outpace Competition? that Tesla's vehicles typically have a higher range than its rivals.
To alleviate this concern, Ford announced North America's largest EV charging network in partnership with Amazon (AMZN). Ford also believes that 300 miles of range for the Mach-E will be a magic number in the US in easing consumers' range anxiety.
EVs gain respect among automakers
Ford and automakers such as General Motors (GM) are taking electric vehicles seriously—and not merely a means to meet compliance requirements. Previously, automakers embarked on the EV path but phased it out, believing is wouldn't offer a profitable business opportunity.
However, Tesla changed that perception, first with Model S and Model X. Tesla later brought EVs to the mass market with Model 3. Now, legacy automakers are increasing their EV budgets, rolling out new electric models, and investing in other EV startups to catch Tesla.
Article continues below advertisement
Volkswagen upped its EV budget
Can Ford catch Tesla with its Mach-E launch?
While Ford is focusing on its strengths in the SUV and truck space with its electric models, it's a bit late to the party. What Tesla lacks in the SUV and truck segment, it makes up for in the EV space. Ford Mach-E would compete against Tesla Model Y, which should launch in summer 2020.
While Ford plans to leverage Mustang's iconic status and passion from its fans, Tesla has a high brand recall and customer loyalty in the EV space. The Model Y could park in the sweet spot between Tesla's Model 3 and higher-priced models.
During Tesla's Q3 earnings call on October 24, CEO Elon Musk said, "I think it's quite likely to — just my opinion, but I think it will outsell Model S, Model X and Model 3 combined." It looks like Ford's Mach-E will have a lot of catching up to do to compete with the Tesla Model Y.