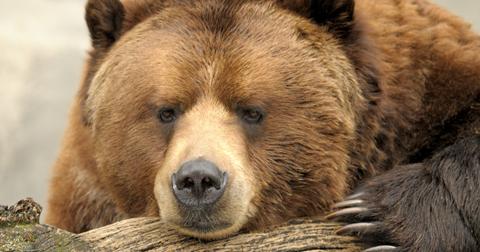 Tesla Stock: Are Bears' Arguments Running Out?
By Anuradha Garg

Updated
Yesterday, Bloomberg reported that one of Brazil's largest independent hedge-fund managers, Adam Capital, scrapped its short position on Tesla (TSLA). According to Bloomberg, the fund wrote "in a monthly note to clients that the company's improving operating efficiency has hurt its investment thesis." Are Tesla bears running out of arguments?
Article continues below advertisement
Tesla bears and short-sellers reeling
Tesla short-sellers have been reeling since the company announced a surprise profit in the third quarter. Tesla's EPS came in at $1.86, crushing analysts' estimate of -$0.23. One-off items and lower costs boosted its earnings. CEO Elon Musk also announced expedited timelines for the company's Chinese Gigafactory and Model Y, supporting the stock's outlook.
TSLA stock rises since Q3 results
Tesla stock has surged by nearly 25% since the company announced its third-quarter results. According to S3 Partners, short-sellers saw about $1.4 billion in mark-to-market losses on October 24 and almost 70% of short-sellers' year-to-date profits were wiped out. To learn more, read Is the Tesla 'Short Burn' Musk Predicted Finally Here?
Article continues below advertisement
Tesla's Q3 results ease investor concerns
With its Q3 release, Tesla offered a rebuttal to many bears and short-sellers. The company hadn't seen a profit despite achieving record deliveries, and many bears thought it would keep burning cash to deliver narrow-margin Model 3s. While the company's profit sustainability is still questionable, its surprise Q3 profitability silenced a lot of critics.
Bears also highlighted the company's project timelines. Although Musk has previously been overly optimistic about project timelines, things seem to be turning around. Tesla's China Gigafactory is running ahead of schedule and has started trial production runs.
Musk also announced that Model Y production, initially expected for fall 2020, could start in summer 2020. Musk also sounded very optimistic about Tesla's energy business, which he thinks could grow to the size of Tesla's automotive business. After reports of fires involving Tesla solar panels, many analysts predicted the end of Tesla's energy business.
Article continues below advertisement
Analysts boost their price targets for Tesla stock
Many analysts raised their target prices for TSLA after the company's Q3 results. JPMorgan Chase increased its price target from $200 to $220, Barclays raised it from $150 to $200, and Canaccord Genuity raised it from $350 to $375. RBC raised its target price from $190 to $220, while Credit Suisse raised it from $189 to $200.
Are Tesla bears running out of arguments?
While many Tesla short-sellers are throwing in the towel, some have stuck to their bearish views. Some concerns regarding Tesla persist. Its production timeliness, long-term profit sustainability, and Chinese Gigafactory and Model Y ramp-ups are still areas of debate. However, the company seems to be steadily working toward sustainable profitability. If the company can execute its projects according to its timelines, its stock momentum could continue. As bears' arguments fade, more investors could follow in Adam Capital's footsteps and scrap their short thesis on Tesla.
Tesla's peers
Despite rallying recently, TSLA stock is still down 4.7% year-to-date. It has significantly underperformed the S&P 500 (SPY), which has gained 23%, and peers Ford (F) and General Motors (GM), which are up 17.8% and 14.5%, respectively, this year. After Ferrari (RACE) declared better-than-expected results yesterday, its stock rose 5.3%. Tesla's China rival, NIO (NIO), also surged by more than 12% yesterday on solid October deliveries. However, the stock is still down more than 73% year-to-date.