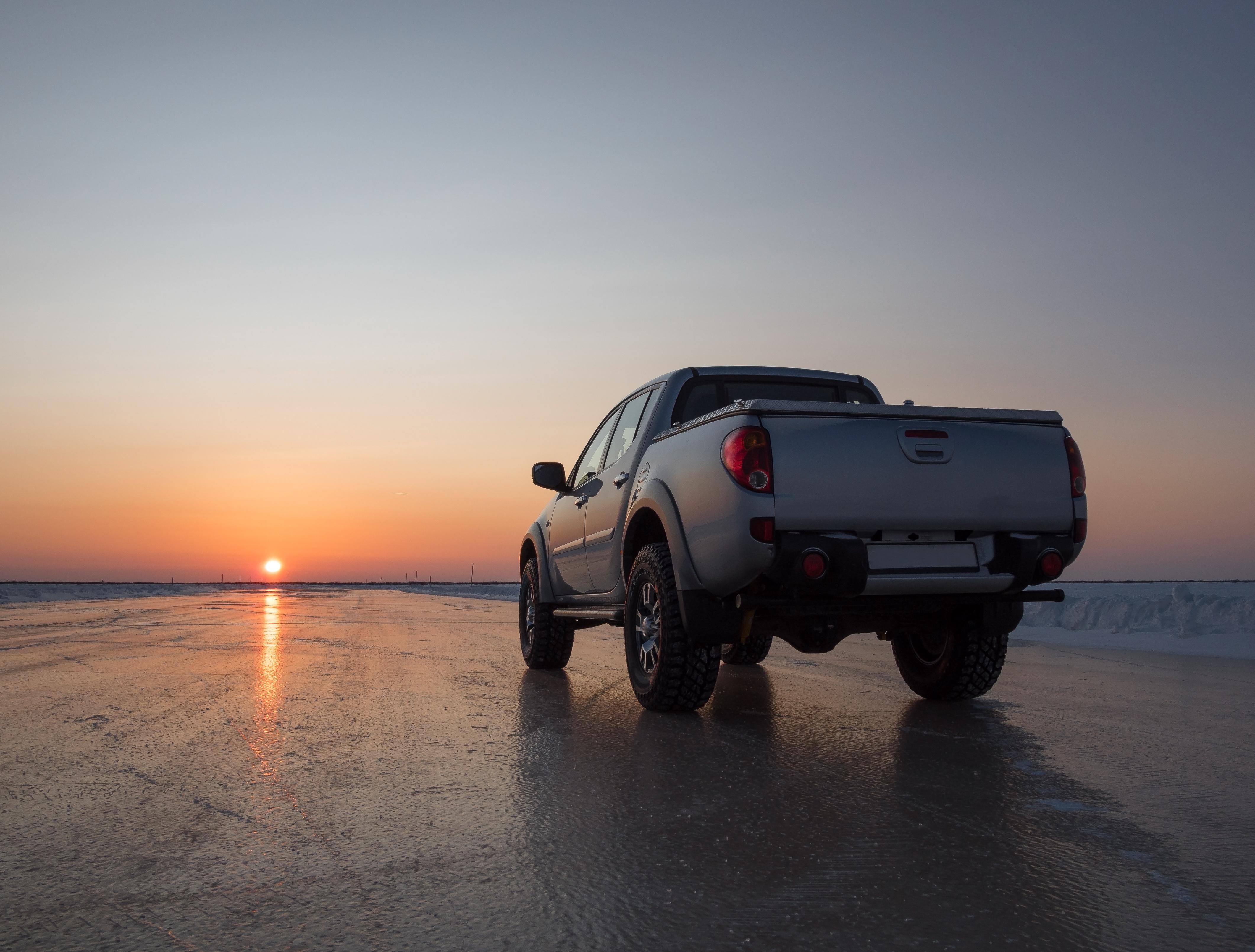 Tesla Pickup Truck: Can Musk Convert Buzz to Buyers?
By Anuradha Garg

Nov. 25 2019, Updated 11:23 a.m. ET
Investors have been eagerly waiting for Tesla (TSLA) to unveil its electric pickup truck in Los Angeles today after the market closes. This is one of the most highly anticipated vehicles of 2019. Tesla CEO Elon Musk's tweets have been the major source for information about the otherwise cryptic vehicle. Musk has suggested that the electric pickup truck would combine the performance of the Porsche 911 sports car and functionality of Ford's F-150 truck.
What has raised investors and customers' interest in the vehicle is various statements by Musk teasing the vehicle's design as futuristic. However, this has also led to polarization among the market participants regarding the uptake and potential demand for the vehicle.
Article continues below advertisement
US pickup truck market
Along with SUVs, pickup trucks have a lucrative customer base in the US despite otherwise slowing auto sales. Currently, Ford (F), Fiat Chrysler (FCAU), and General Motors (GM) are the automakers dominating this auto segment. Combined, these three automakers command about 80% market share in the US pickup truck market.
However, even these automakers are aware of the upcoming competition from Tesla and other electric startups. These startups include the Amazon-backed (AMZN) Rivian. This trend has prompted them to consider launching the electric versions of their popular SUVs and trucks as well.
Ford unveiled its electric SUV crossover, the Mustang Mach-E, on November 17. Plus, it plans to launch the electric model of its best-selling F-150 truck in 2021. General Motors is also planning to build electric trucks and SUVs beginning in late 2021.
Tesla pickup truck specs
Musk has suggested that the new pickup truck's price would be less than $50,000. Plus, it would have the ability to tow 300,000 pounds and have a range of 400–500 miles.
Electrek reported that Musk told Recode, "It's something I've been wanting to make for a long time. If there's only a small number of people that like that truck, I guess we'll make a more conventional truck in the future."
In Tesla's Electric Pickup Truck Demand: Is Musk Skeptical? we discussed why Musk thinks that the pickup truck might not have mass-market appeal. The target market for pickup trucks includes farmers and contractors who need these vehicles for practical purposes. He noted that this segment of the market might not appreciate the Tesla pickup truck's futuristic features that much. This statement has also divided analysts as to the potential demand for this vehicle.
Article continues below advertisement
Tesla pickup truck manufacturing and timeline details
Today's unveiling might help clear the air about the vehicle's specifications and design, which could help gauge its potential uptake. Apart from the vehicle's specifications, investors would want to know where and when this vehicle would be manufactured. With Tesla already planning to launch Model Y by summer 2020, the company doesn't seem to have enough spare capacity to undertake such a large endeavor.
Deutsche Bank weighs in on Tesla's pickup truck
Several analysts have weighed in on Tesla ahead of its pickup truck reveal. For example, Deutsche Bank analyst Emmanuel Rosner remains skeptical about the vehicle's demand outlook. On November 18, MarketWatch noted that Rosner referred to its futuristic design, "which we think could carry the risk of not attracting traditional pickup buyers, leaving it a lower-volume niche product."
Article continues below advertisement
Wedbush and Credit Suisse on pickup truck demand
According to Barron's, Wedbush analyst Dan Ives stated, "In a nutshell, we believe this next-generation pickup truck could help Tesla expand its market opportunity outside its core customer base."
However, Credit Suisse analyst Dan Levy raised doubts about the importance of pickup trucks for Tesla's long-term success. He believes that Model 3 and Model Y would remain key to Tesla's future. According to Barron's, Levy said, "Large pickup segment loyalty is greater than 70%, 30 [percentage points] higher than any other [light vehicle] segment." It seems that he doubts that pickup customers could be swayed by this new offering.
Analysts' doubts
Other analysts doubt that Musk can deliver on the vehicle specs that he has teased. According to Reuters, Sam Fiorani, vice president of global vehicle forecasting at Auto Forecast Solutions, is one of those skeptics. Fiorani noted, "Making an electric pickup truck that sells in the same price range as an F-150 and making it profitable will be tough."
Of the 33 analysts covering Tesla, 33% have "buy" ratings and 42% have "sell" ratings on the stock. The analyst median consensus price target of $264 corresponds to a 25% downside in Tesla's share price.
Article continues below advertisement
Tesla's stock price performance
Tesla's stock price has appreciated 5.7% year-to-date. This is still an underperformance given the respective 23.8% and 18.8% returns for the S&P 500 (SPY) and the Dow Jones Industrial Average Index (DIA) in the same period.
However, TSLA stock recouped its losses after it released its third-quarter earnings, revealing a surprisingly profitable quarter. Going forward, its stock should take cues from the reaction of market observers to its pickup truck reveal.
Investors, customers, and analysts are anticipating Musk's unveiling of the electric pickup truck. The overriding question is whether he can convert the buzz around the vehicle into actual buyers. That answer could be a game-changer for Tesla in its search for sustainable profitability, which has been elusive until now.