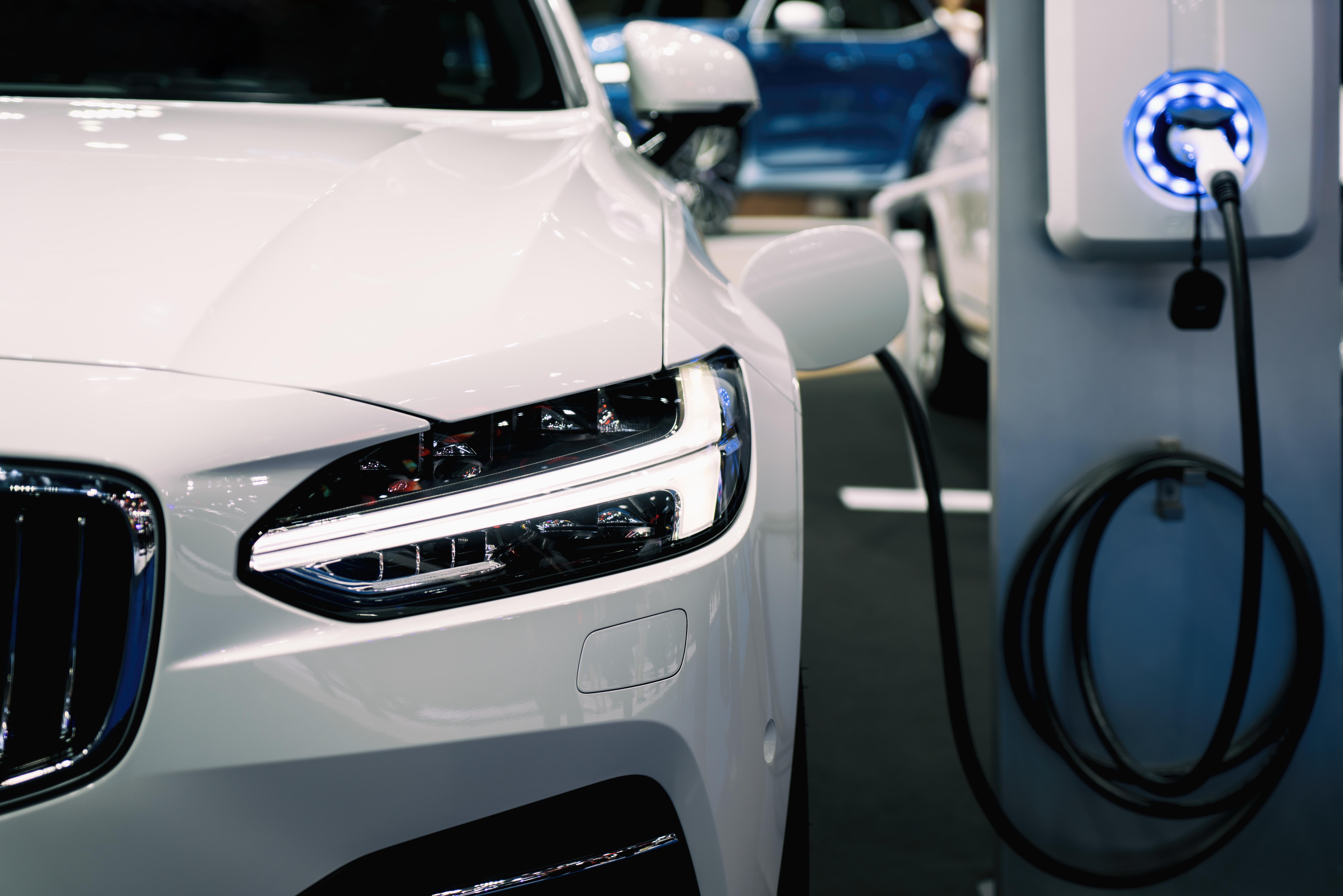 Tesla Effect? VW's Electric Offensive Shifts to Top Gear
By Anuradha Garg

Nov. 18 2019, Updated 2:47 p.m. ET
Volkswagen (VLKAF) recently announced that it would increase its investment in EVs (electric vehicle). To put this move (and the likely rationale behind it) in context, let's first talk about the overall EV landscape in which automakers currently operate.
Article continues below advertisement
Tesla's pioneering status in the EV space
Tesla (TSLA) brought EVs into the mainstream, first with the Models S and X and then with the Model 3. While most legacy automakers initially saw EVs as just a way to fulfill emission targets, Tesla changed the game. Now automakers are announcing new EV investments that in some cases far exceed the ones they're planning for ICE (internal combustion engine) vehicles.
Volkswagen increases investment in EVs
Volkswagen announced on November 15 that it would invest 60 billion euros (nearly 66.3 billion) in switching to electric cars between 2020 and 2024. Of this amount, nearly 33 billion euros will go into electromobility, while the rest will go toward hybridization and digitization. This new planned investment is higher than the company was previously planning to spend on EVs. Earlier, the German automaker had approved plans to spend 44 billion euros for its electrification plans. VW's chair, Hans Dieter Pötsch, said, "We are resolutely pressing ahead with the transformation of the Volkswagen Group and focusing our investments on the future of mobility."
VW is planning to roll out 75 completely electric models and 60 hybrid vehicles in the next decade. Earlier, the company was planning to launch 70 hybrid and electric vehicles.
Article continues below advertisement
Other automakers also upping their EV game
Other automakers have also been ramping up their electric car budgets to rival the increasing competition in this space. Moreover, they've also been struggling to meet stringent emission regulations, particularly in California and the European Union.
Ford (F) has already committed $11.5 billion to electrifying its vehicle fleet through 2022. While speaking with the Associated Press, Ford's global electric chief, Ted Cannis, said "growth is coming" in the EV space. Yesterday, Ford unveiled its first all-electric Mustang Mach-E crossover SUV, which is being positioned against Tesla's Model Y. Ford has also increased its investment in self-driving technology. In a blog post on October 21, Jim Farley, Ford's president of new business, technology, and strategy, said that the company would spend more compared to its initial investment plan of $4 billion.
Shifting resources from ICEs to EVs
General Motors (GM) is also upping its EV game. On October 29, Reuters reported that GM expects to spend more on EVs than on gas-powered cars in the next five years. It's already been shifting resources from ICE vehicles to EVs.
Article continues below advertisement
VW trying to revamp its image
VW is trying hard to revamp its image after the dieselgate scandal hit it in 2015. At the time, the company admitted that it was illegally fitting millions of diesel cars with software that reduced emissions during lab tests but that its vehicles exceeded the limits during real-world use.
Germany's push into increased EV adoption
VW's push into the EV space is in line with Germany's latest boost to increase EV adoption. On November 5, Bloomberg reported that Germany was increasing incentives for buying EVs to promote their adoption. German automakers and the German government will contribute to these incentives equally. The country will increase the initial EV incentive of 4,000 euros to 6,000 euros. The incentives will also run through 2025 instead of the previous 2020.
Article continues below advertisement
Tesla's German Gigafactory and increased heat on German automakers
Volkswagen's announcement of an increased push in the EV space came after Tesla CEO Elon Musk announced last week that Tesla had chosen Germany as the location of its European Gigafactory. German automakers have already been feeling the heat of the changing auto landscape. With Tesla's push into their home turf, these companies will likely get even more aggressive. We discussed in The EV Race: Can German Automakers Catch Tesla? that German automakers have been lagging in the adoption of the changing dynamics of the auto industry. They're thus losing their market leadership.
Tesla has raised the competition for everyone
Previously, many of these automakers mocked Tesla and Musk for such futuristic ideas. Now, however, Tesla has shown that selling EVs could become a mainstream business. As per an Observer report, Volkswagen CEO Herbert Diess said he "admires Tesla as a company and loves driving Tesla cars. Yet he doesn't see Elon Musk's electric car startup as a threat to his company because of the sheer difference in the two companies' sizes."
With German automakers already losing ground in the EV space, Tesla's setting up shop in Germany will only compound their problems. Tesla's China Gigafactory, for example, is expected to give fierce competition to domestic Chinese EV makers. Tesla will benefit from lower manufacturing and logistics costs and will also be shielded from tariff-related uncertainty. The Detroit News put it best when it said Musk is "sending a stark message to some of the world's most prestigious automakers that he's headed for their home turf."