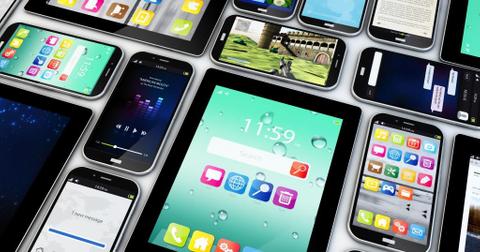 T-Mobile's New Initiatives Don't Address Antitrust Issues
By Ambrish Shah

Updated
Last week, T-Mobile (TMUS) stated that if its merger with Sprint (S) goes through, it will create a new Customer Experience Center in Nassau County, New York. The two companies report the facility will create up to 1,000 local jobs. The site's construction will also create indirect jobs in sectors such as construction.
Article continues below advertisement
T-Mobile's new initiatives
If the merger is approved, the new T-Mobile would create a total of five Customer Experience Centers. The Nassau County location is the fourth the two companies have made public. The others are in Rochester, New York, Kingsburg, California, and Overland Park, Kansas.
On November 15, FierceWireless reported, "New in the latest announcement is T-Mobile's pledge to use union worker to construct both New York locations, and a collaboration with the Building and Construction Trades Council of Nassau & Suffolk Counties to put a Project Labor Agreement in place for the customer experience centers. T-Mobile also said it won't use any tax incentives from government or economic development entities to operate the facility.."
According to TMUS's press release, the Customer Experience Center investments will create up to 5,600 additional jobs across America by 2021. Earlier this month, T-Mobile announced it would launch three "un-carrier" initiatives if the pending $26.5 billion merger closes. The initiatives are Connecting Heroes, T-Mobile Connect, and Project 10 million. To learn more, read T-Mobile Announced Un-Carrier Initiatives to Boost Merger.
Article continues below advertisement
The T-Mobile–Sprint deal
In April 2018, T-Mobile and Sprint revealed their plans to merge. The Federal Communications Commission and the Justice Department have conditionally approved the deal. The two wireless providers agreed to sell Sprint's 800 megahertz spectrum licenses and prepaid businesses to Dish Network (DISH) for $5 billion. The new T-Mobile also promised to expand 5G (fifth-generation) services across America.
However, the merger is uncertain. New York and California are leading a multistate lawsuit to stop the combination. The lawsuit argues that the merger could harm wireless consumers. The trial is set to start on December 9. T-Mobile CEO John Legere expects to close the merger in early 2020.
On November 19, Bloomberg reported that New York State attorney general Letitia James said TMUS's new initiatives were not enough to address the antitrust issues cited in the above lawsuit. She said, "Our case again against T-Mobile is an antitrust violation. Obviously we are concerned with anti-competitive behavior and so providing benefits are good, but it does not address the antitrust violations." In October, Mississippi and Colorado left the multistate lawsuit after T-Mobile promised 5G deployment and additional jobs.
Article continues below advertisement
Analysts' views on T-Mobile stock
Of the 21 analysts covering TMUS, 16 suggest "buy," down from 17 last month. Five suggest "hold," up from four last month. Their average $89.74 target price for TMUS implies a 16.3% upside from its closing price of $77.16 yesterday.