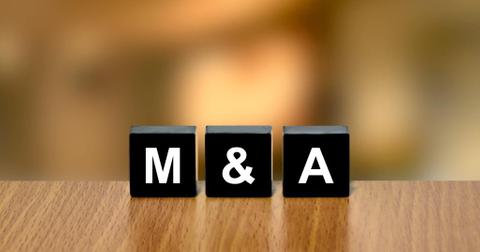 Why Is the T-Mobile Merger so Important for Sprint?
By Ambrish Shah

Updated
If the T-Mobile (TMUS) and Sprint (S) merger doesn't go through, it will be a huge blow for Sprint. Over the last few quarters, Sprint has been losing wireless customers. Moreover, it's the only major US wireless carrier that has been struggling to deliver profits.
The company reported net losses in the second quarter of fiscal 2019 as it awaits final approval for its $26.5 billion merger with T-Mobile. Its second quarter of fiscal 2019 ended on September 30.
Article continues below advertisement
T-Mobile and Sprint merger stakes
T-Mobile and Sprint announced their merger back in April 2018. The two companies are in the final stages of completing their deal. However, T-Mobile and Sprint must first win a multistate lawsuit filed against them to stop the combination.
The District of Columbia and about 15 state attorneys general are suing to block the deal. The lawsuit alleges that the deal could reduce competition and harm wireless consumers. A court hearing is scheduled to begin early next month.
In July, the US Justice Department approved the deal on the condition that the two wireless carriers divest certain wireless assets to Dish Network (DISH). According to a Reuters report on October 16, the FCC approved this merger of the third- and fourth-largest wireless carriers.
In Sprint's Q2 2019 press release, CEO Michel Combes stated that merging with T-Mobile is the best possible outcome for the struggling Sprint. Let's take a closer look.
Sprint's Q2 2019 performance
Sprint reported adjusted EPS of -$0.07 on revenue of $7.8 billion in the second quarter of 2019. The telecom company also reported adjusted EPS of $0.05 on revenue of $8.4 billion in the second quarter of 2018. Sprint's wireless service revenue declined 8.2% year-over-year to $5.0 billion in the second quarter. The company also reported adjusted EBITDA of $2.6 billion—compared to $3.3 billion in the second quarter of 2018.
Article continues below advertisement
As of September 30, Sprint had 53.9 million wireless connections, a fall of 1.2% year-over-year—including 33.3 million postpaid customers, 8.4 million prepaid customers, and 12.1 million wholesale customers. It also reported a postpaid phone churn rate of 1.91% in the second quarter, compared to 1.73% in the year-ago quarter.
Sprint shed 91,000 postpaid phone net subscribers in the September quarter. Meanwhile, T-Mobile added 754,000 postpaid phone net customers, and AT&T (T) added 101,000.
Stock performance
On November 4, Sprint stock fell 2.4% and closed at $6.15, with a market cap of $25.2 billion. The stock has risen 5.7% so far in 2019. And the stock has underperformed the S&P 500 Index. Notably, Sprint stock has been trading sideways for the last few months as investors eagerly await an update on the deal with T-Mobile.
Analysts tracking Sprint are still bearish on the stock. Among the 17 analysts, 14 recommend a "hold," two recommend a "sell," and one recommends a "buy." Analysts have a 12-month average target price of $6.30 for S, which indicates an upside potential of 2.4% from the current price. On November 4, Cowen and Company reduced its target price on Sprint stock from $6 to $4.
T-Mobile and AT&T have risen 27.2% and 36.3% year-to-date, respectively. Check out T-Mobile Provides an Update on Its Merger with Sprint and Will Sprint Stock Jump Following Merger Approval? to learn more.