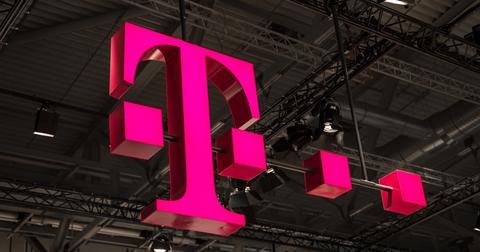 T-Mobile Announced Un-Carrier Initiatives to Boost Merger
By Ambrish Shah

Updated
The FCC and the Department of Justice approved the $26.5 billion pending merger deal between T-Mobile (TMUS) and Sprint (S). However, the merger still hasn't been confirmed. The merger will face a court challenge next month.
To win support for the deal, T-Mobile announced three new initiatives that will only launch if the merger deal goes through. On Thursday, the telecom company unveiled its Un-Carrier initiatives for the suggested New T-Mobile. The initiatives are as follows:
Article continues below advertisement
The Connecting Heroes Initiative provides ten years of free 5G service for all first responders nationwide.
Project 10 Million provides free broadband access and low-cost devices to 10 million underserved households with children for five years.
T-Mobile Connect is a $15 per month prepaid plan for everyone.
In addition to the Un-Carrier initiatives, T-Mobile also announced that it will launch its nationwide 600 MHz 5G network on December 6. The company promised that the network will cover about 200 million people. T-Mobile's 5G compatible devices include the Samsung Galaxy Note10+ 5G and OnePlus 7T Pro 5G McLaren.
In a press release, T-Mobile CEO John Legere said, "We're building a 5G network that will allow us to deliver future New T-Mobile moves that are going to be SO massive we couldn't WAIT to share the first few." He also said, "Only the New T-Mobile's transformative 5G network will FINALLY have the capacity and reach to make the BOLD moves we announced today that are squarely aimed at SOLVING inequities that have huge impacts on our society."
T-Mobile and Sprint merger deal
The T-Mobile and Sprint merger deal faces a court challenge from over a dozen state attorneys general. The lawsuit is led by New York and California. The states argue that the merger deal will harm wireless subscribers. Last month, Colorado and Mississippi dropped out of the multistate lawsuit challenging the merger deal. They reached settlements with the companies. A court trial will start on December 9. T-Mobile expects to complete the merger agreement in early 2020.
Article continues below advertisement
Within three years of the merger closing, the New T-Mobile agreed to invest $40 billion to rapidly build the next-generation 5G network. The two companies also promised not to cut jobs. T-Mobile and Sprint have struck a deal with the Department of Justice to divest certain spectrum and Sprint's prepaid businesses for $5 billion to Dish Network (DISH).
T-Mobile's Un-Carrier initiatives
T-Mobile, the third-largest US mobile operator, has launched many innovative Un-Carrier initiatives in the past like Team of Experts and T-Mobile ONE. Overall, the Un-Carrier initiatives are driving customer additions and helping the company strengthen customers' trust.
T-Mobile's postpaid customer growth beat its peers in the saturated US wireless industry. Notably, the company's postpaid customers rose 11.1% YoY (year-over-year) to 45.7 million on September 30.
Sprint's postpaid customers rose 3.3% YoY to 33.3 million on September 30. Meanwhile, AT&T's (T) postpaid customers in its combined domestic wireless operations fell 1.3% YoY to 75.2 million during the same period.
In the third quarter, T-Mobile's total net subscriber base grew by 1.7 million, which included 754,000 postpaid phone customer net additions. In comparison, AT&T added 101,000 postpaid phone net customers in the third quarter, while Sprint lost 91,000 postpaid phone net customers.
Article continues below advertisement
Analysts' recommendations
Among the 21 analysts tracking T-Mobile, 17 recommend a "buy," while four recommend a "hold." None of the analysts recommend a "sell." Analysts' mean target price for the stock is $89.74 with a median target estimate of $93. The stock is trading at a discount of 13.6% to analysts' median estimate.
T-Mobile's stock performance and valuation
On Thursday, T-Mobile closed the trading day at $81.86. Based on that closing price, the stock's moving averages are as follows:
The stock is 6% above its 20-day moving average of $81.37.
T-Mobile stock is 6% above its 50-day moving average of $79.79.
The stock is 1% above its 100-day moving average of $78.67.
Currently, the company is trading 36.5% above its 52-week low of $59.96 and 3.9% below its 52-week high of $85.22. The stock generated a return of 16.4% in the trailing 12-month period, 4.3% in the last month, and -1% in the trailing five-day period. The stock has returned 28.7% year-to-date.
T-Mobile's 14-day MACD is -0.19, which indicates a downward trading pattern. The company has a 14-day relative strength index level of 56, which indicates that the stock isn't oversold or overbought.
Currently, the stock is trading at 20.51x its 2019 estimated EPS of $3.99. The stock is also trading at 16.98x its 2020 estimated EPS of $4.82. Wall Street expects the company's non-core EPS to rise 18.8% in 2019 and 20.8% in 2020. They also expect the company's earnings to rise at a CAGR of about 21% over the next five years.
Sprint and AT&T have risen 6.4% and 38.1% YTD, respectively.
Read T-Mobile-Sprint Merger: Renegotiate Terms? and Does T-Mobile Stock Have Any Upside Potential? to learn more.