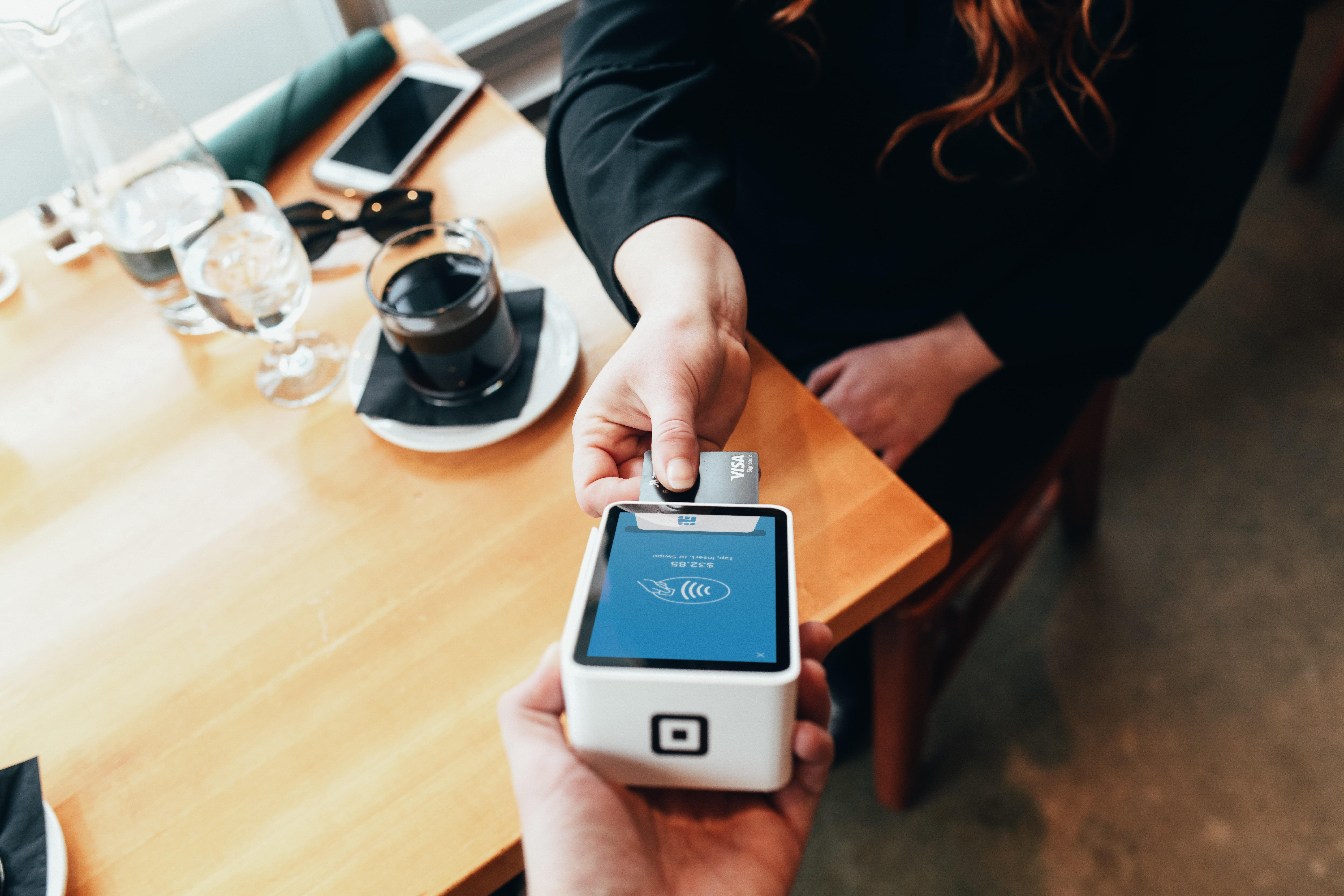 Square's Q3 Results Reflect Strong Transaction Revenue
By Shankar Iyer

Nov. 12 2019, Published 2:21 p.m. ET
Square stock closed at $63.79, 2% higher than the previous day's close, on November 11. It nearly touched $100 in September 2018, but it's undergone some price corrections since then. On a year-to-date basis, Square stock has gained 9%.
The stock rose 5% on November 6 after its third-quarter financial results beat market expectations. Its consolidated third-quarter revenue of $1.27 billion was 44% higher than in the same period last year and higher than management's estimate of $1.13 billion–$1.15 billion. Its adjusted EPS rose over 90% YoY (year-over-year) to $0.25 in the quarter, and its non-GAAP (generally accepted accounting principles) EPS were higher than its guidance of $0.18–$0.20. Its non-GAAP gross profit was up 42% YoY, and its net profit was up 50% compared to the third quarter of 2018.
Article continues below advertisement
Square (SQ) is a California-based financial technology company. PayPal, Venmo, and Shopify are some of its competitors in the segment. Square provides a host of financial and payment solutions, including financial services, merchant services, a mobile payment platform, and hardware such as PoS (point of sale) devices. The company's mobile app also supports payments and deposits with Bitcoin.
Higher GPV drives revenue growth
Square provides a holistic commerce ecosystem for small businesses. Its growing market penetration is evident in its increasing GPV (gross payment volumes) and higher turnover from Transaction-based services. GPV includes card payments and peer-to-peer transfers from Square's Cash App.
The company's Transaction-based revenue was up 24%, while its GPV grew 25% YoY. Of its total sales, its revenue from Transaction-based services contributed 65%. One of the factors driving the company's Transaction-based revenue was the growing number of large sellers using Square's automated payment and PoS services. The company defines large sellers as businesses that generate annualized payment volumes in excess of $125,000.
Article continues below advertisement
The Subscriptions and Services segment was the second-largest contributor with a 22% share in Square's total revenue. The segment's revenue rose 68% compared to the third quarter of 2018. Additionally, Square generates revenue from Bitcoin deposits. In the third quarter, Bitcoin revenue made up 12% of the company's total revenue and was up 2.45x compared to last year's third quarter.
Square business not immune to risks
The growing number of sellers onboard presents Square with an excellent opportunity to scale up its operations. However, it faces a potentially significant risk associated with Transaction-based revenue. Square disclosed in its 10-Q filing, "Not all of the readers we offer to merchants are EMV-compliant." This means that if a PoS device is not EMV compliant, Square's business could be directly affected if a legal dispute arises between the seller and the customer. EMV (EuroPay, MasterCard, and Visa) is a globally recognized standard for chip-based credit and debit cards. There is a lower level of security for non-EMV-compliant cards. In such cases, the only risk mitigation factor for Square is that sellers have to reimburse the chargeback. This risk-management measure may fall by the wayside if the company isn't able to recover the funds from the seller's account.
Another point in the 10-Q hints at the risk of automated transaction processing being used for illegitimate transactions. In either of the two cases we talked about, Square's business could face a material impact as well as a drop in brand value.
Article continues below advertisement
Square's guidance for the fourth quarter
From the fourth quarter onward, there could be some changes in the way Square reports its financial results. As per the directives from the SEC, the company has decided to discontinue the use of adjusted revenue metrics in its financials. The company claims that the change will not impact the company's GAAP and non-GAAP results. Another change will be the discontinuation of recognizing Caviar revenue in the company's financials. In August 2019, Square sold Caviar to DoorDash for $410 million. The sales commitment closed on October 31, and the company will recognize Caviar revenue in its fourth-quarter results for only this one month.
Square has revised its revenue guidance for the fourth quarter and whole of 2019. The company expects total revenue of $1.15 billion for the quarter and $4.4 billion for the year. This guidance doesn't consider the income generated from Caviar. The company estimates adjusted quarterly EPS of $0.19–$0.21 and annual EPS in the range of $0.76–$0.78.